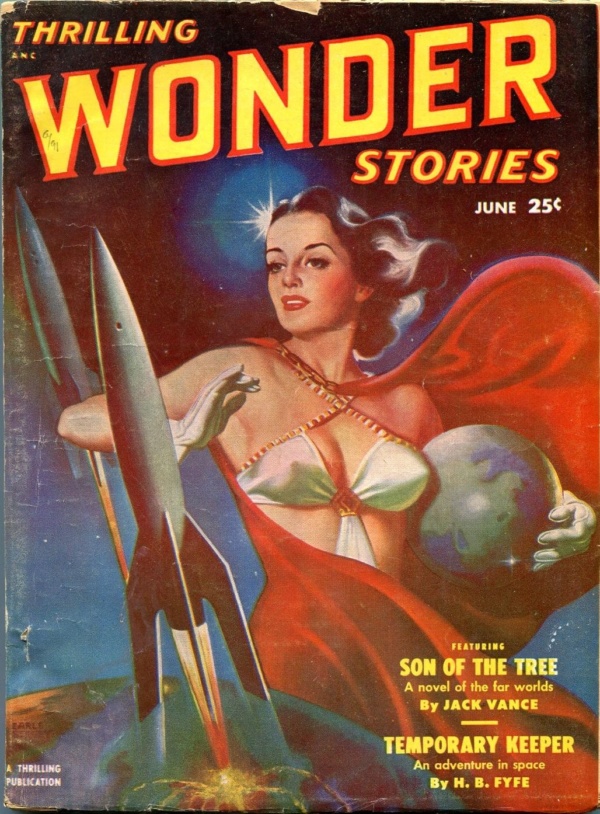 This is Thrilling Wonder Stories for June 1951, cover by Earle Bergey. The ISFDB entry for this issue is here. I found this version of the cover at Pulp Covers. This issue contains this interior illustration to William Campbell Gault's story "Fog" by Paul Orban: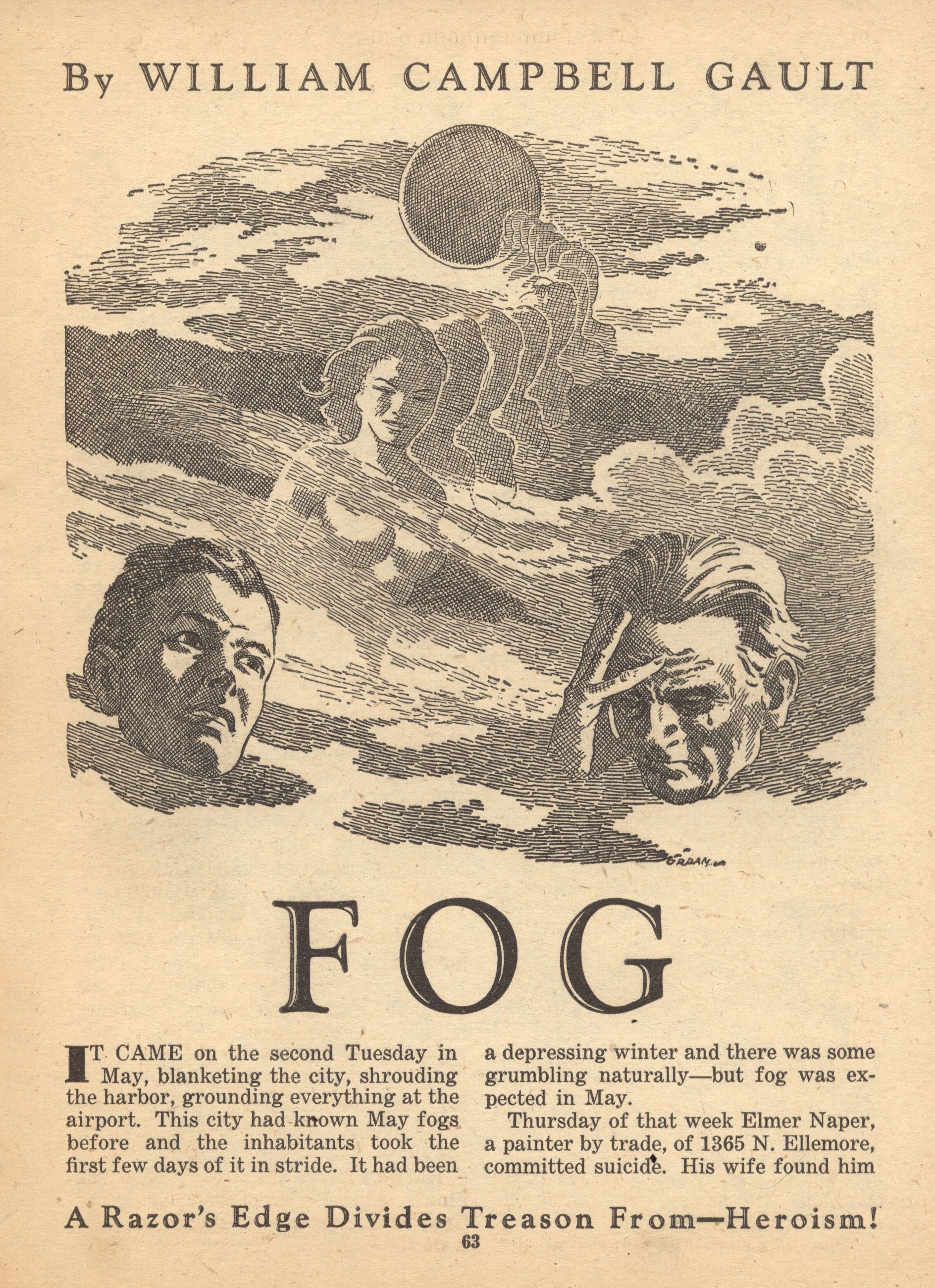 And, in a more whimsical vein, this one to Roger Dee's "Girl from Callisto" by Alex Schomburg:
You can download and read the entire issue at The Internet Archive.