At the end of Gnosis Dreamscapes, Aloysius attempts a Hail Mary play with the Apsinthion Protocol to try to save the lives of Jill and Maureen, both gravely wounded in their encounter with Madder's thugs.
As so often in mad science, what happens isn't exactly according to plan, and what results is a conjoinment of Jill and Maureen.  More personal identity porn
Now with a little bit of effort you can find a fair amount of conjoinment material out there.  This example is found at Gammatelier, which has a lot of this sort of thing, very fetchingly done too.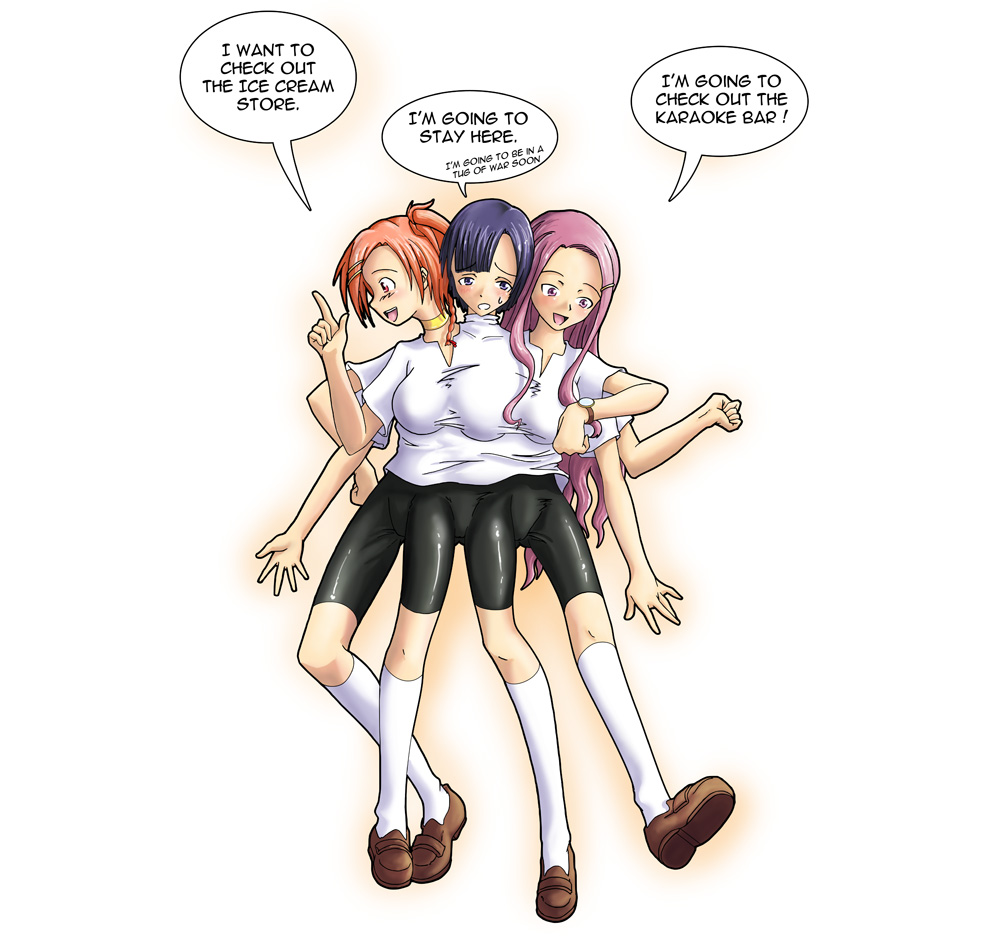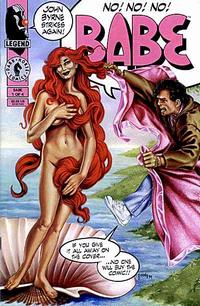 But of course this art, though perhaps appealing, isn't quite what's going on in Gnosis Dreamscapes.  Jill and Maureen fuse completely to make a single individual, not just a sort of conjoined non-twin (or triplet, or what have you).  Artistic representations of that more complete process are harder to find, probably because a single fused being looks rather a lot like just another human being.
But there is at least one fine example of a complete fusion.  Back in the 1990s John Byrne , a prolific comic book artist who has worked on more superheroes than most people even know exist (website here) created a short-run series called Babe.  Babe was created when five separate women were fused together through some weird process involving alien technology and arcane forces (can you hear the thaumatophiles panting?), creating a being geometrically stronger and tougher (and arguably, more comic-book outlandish) than any of the five women put together.
Eventually the situation got defused and we get to see Babe's five component women: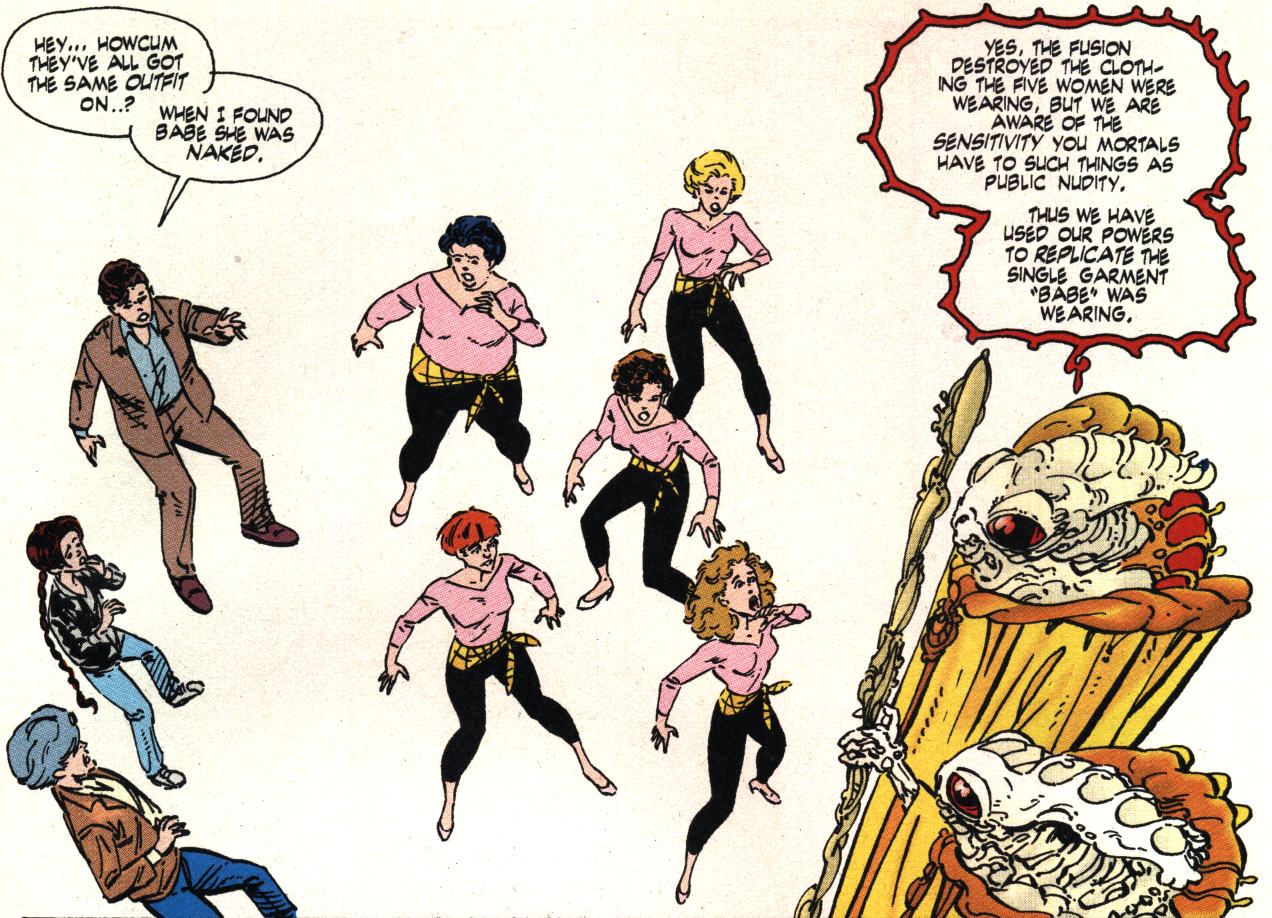 Though in a later series Babe was re-created.  The scene in which one of her component women vanishes to recreate Babe should have a familiar feel to readers of The Apsinthion Protocol.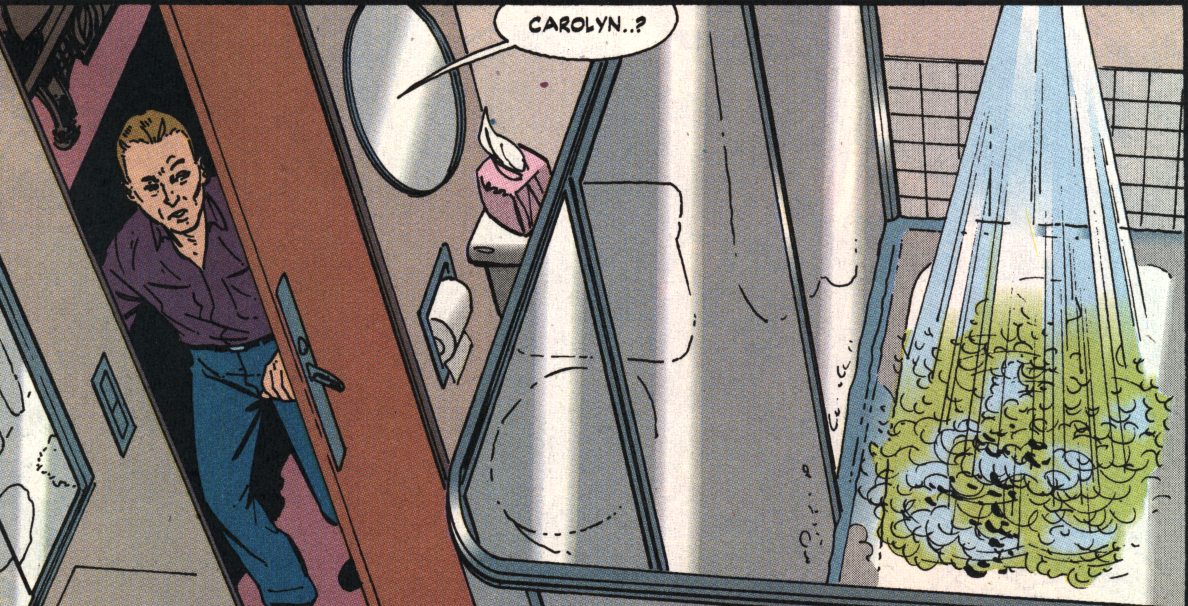 I don't think Carolyn actually melts away — panels in the previous number suggest she spontaneously dematerializes/is teleported away while showering, in a scene reminiscent of one that happens in Mars Needs Women. (If you remember that scene, or indeed anything else in Mars Needs Women, you have my sympathy.)
And as for Maureen and Jill?  As the last intertitle says…to be continued.