Following up on yesterday's theme: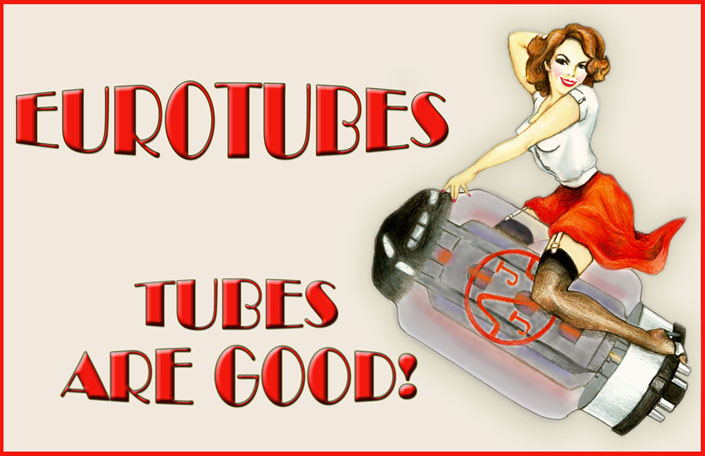 This might be a whole new sub-genre!  Found at the site of a company called Eurotubes, naturally.
This post image and yesterday's leads to a further reflection on the whole girls-and-tubes meme and its relationship to erotic mad science.  I'm pretty sure that my surface analysis stands.  The "tube girl" illustration was probably primarily created as a getting crap past the radar means of doing implied nudity in pulp art, as well as an interesting variant on ever popular notion of the pretty girl in bondage/pretty girl in peril theme.  But of course the mad science thematics do go beyond that:  in the age in which the pulp art was created the core electronic component was the tube — the vacuum tube.  And of course a core bit of chemical apparatus was also a tube — a test tube.  Any self-respecting mad scientist's laboratory would doubtless have been full of both kinds of tube.
No wonder I spend so much time on the strange (perhaps dumb) theme.