We'd be remiss here at Erotic Mad Science if we didn't do our bit to put the "X" into "Xmas," and happily we have the help of the talented Brazilian artist Roe Mesquita to help us out, channeling warm holiday greetings of Nanetta Rector and Moira Weir from whatever plane of existence they've ascended to. And we know it's mad science, because they're brought their labcoats (though happily nothing else).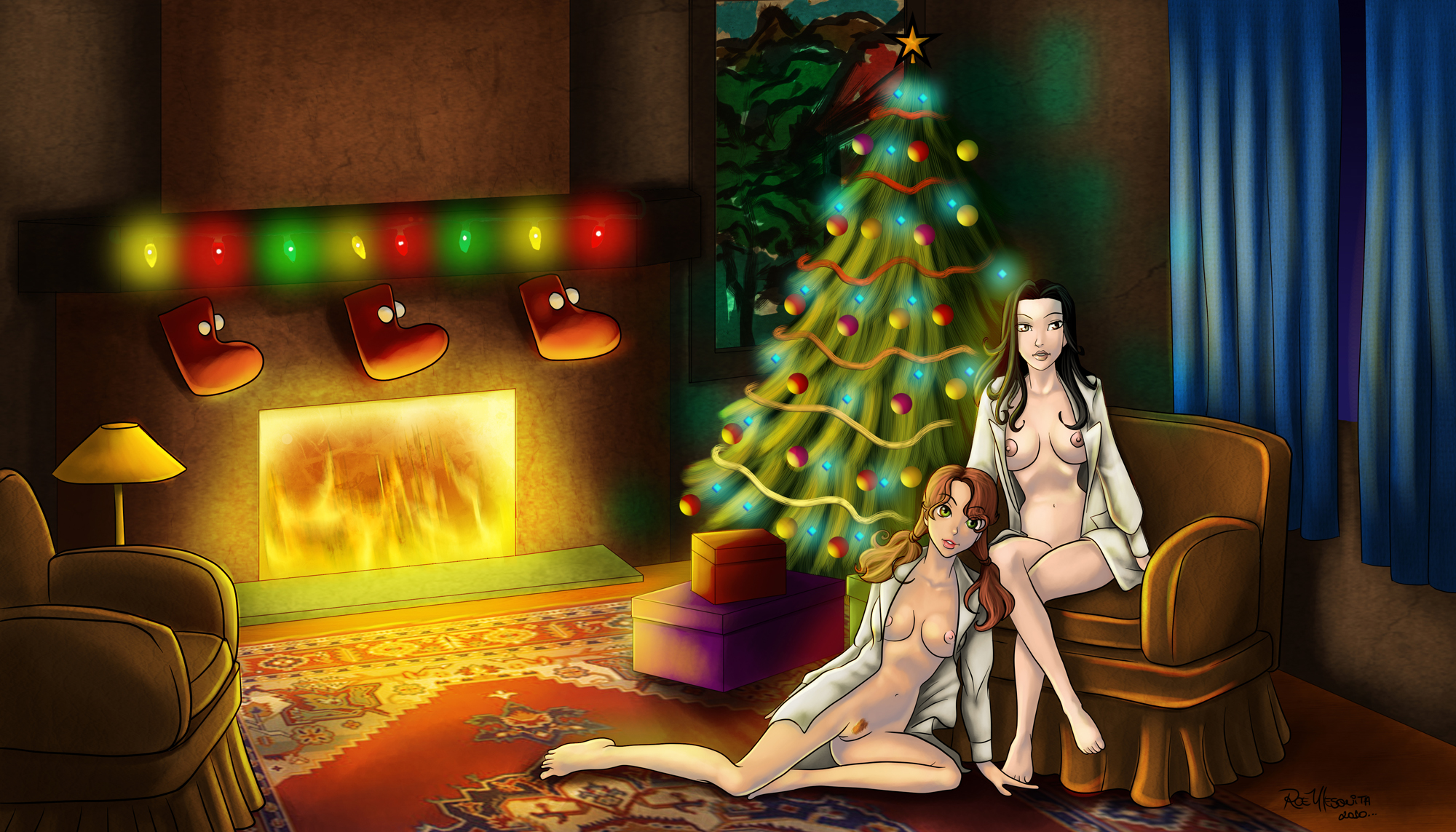 (Click on the image to see it in glorious full size.

Nanetta and Moira Xmas Pinup by Roe Mesquita and commissioned by Dr. Faustus of EroticMadScience.com is licensed under a Creative Commons Attribution-NonCommercial-NoDerivs 3.0 Unported License.)
You can see Roe's DeviantArt site here and a an artist's portfolio here, which I encourage your to do, of course.
Happy Holidays to all!