We don't see a whole lot of guys in sex machines, sadly, but diligent searching will turn up a few.  Consider this strapping fellow in the "orgasmatron pleasurizer milker," which is very mad science, right down to the figure in the background.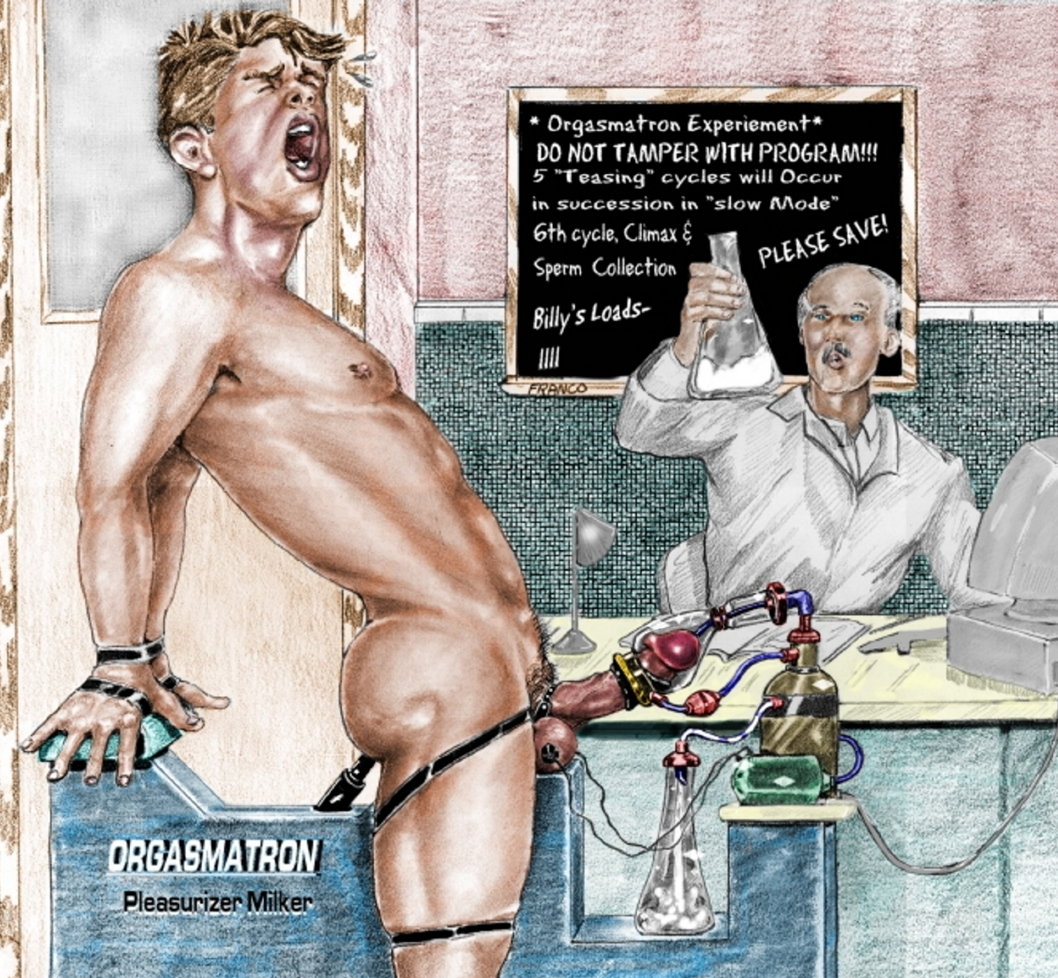 Found in the Franco picture gallery.
You can see another example of a guy in a sex machine at this post at Samantha de Savory's blog, part of a sci-fi version of…how shall I put this…part of the Tiresias legend.