Today we begin a new four-illustration bespoke art sequence, done in 3D by artist KristinF. Kristin has illustrated the first of Willie's many sexual misadventures from Progress in Research.
Lord Byron, in Don Juan, describes part of the education provided for young Juan by his widowed mother thus:
Sagest of women, even of widows, she
Resolved that Juan should be quite a paragon,
And worthy of the noblest pedigree
(His sire was of Castile, his dam from Aragon):
Then for accomplishments of chivalry,
In case our lord the king should go to war again,
He learn'd the arts of riding, fencing, gunnery,
And how to scale a fortress—or a nunnery.
Education and the world having may moved on from the romantic by-gone days of chivalry, but young men are just as pecker-directed as ever.  Willie (with a little help from his gadgeteer genius friend Aloysius, manages to make a late-night break-in to adjacent claustrated Catholic girls college Mary Magdalene  not by scaling its walls by by breaking into its steam tunnel system.
Aloysius (perhaps sensibly) declines to accompany Willie on his tour of the girls shower room and pool.  Too bad perhaps, as Willie discovers adventurous young Rayna out for what had up to then been a solo late-night skinny dip.
Frolics ensue — and trouble lurks!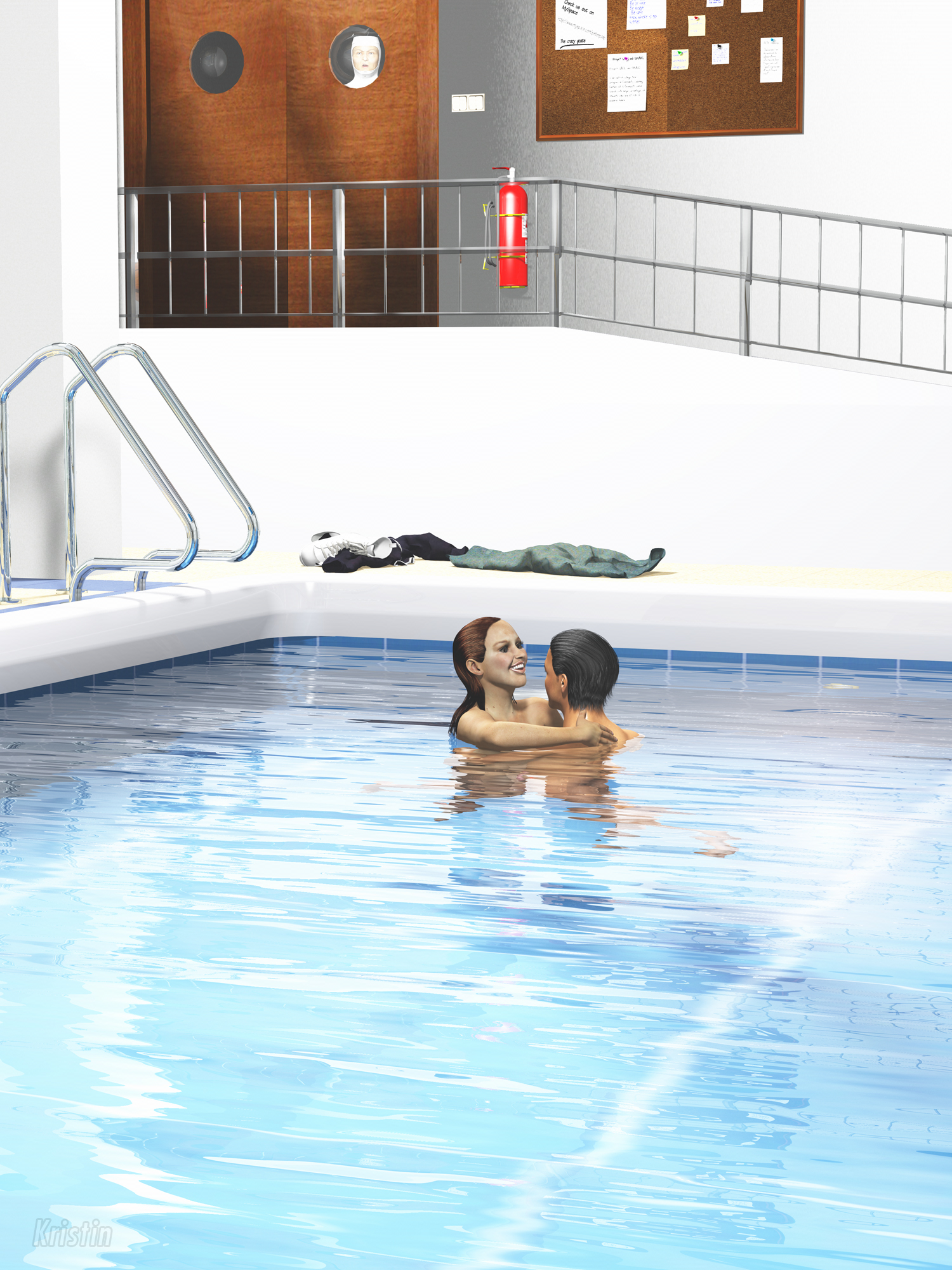 (Click on the image for full size.

Willie & Rayna Dungeon Sequence I by KristinF and commissioned by Dr. Faustus of EroticMadScience.com is licensed under a Creative Commons Attribution-NonCommercial-NoDerivs 3.0 Unported License.)