Rayna Ryan takes the honors this month.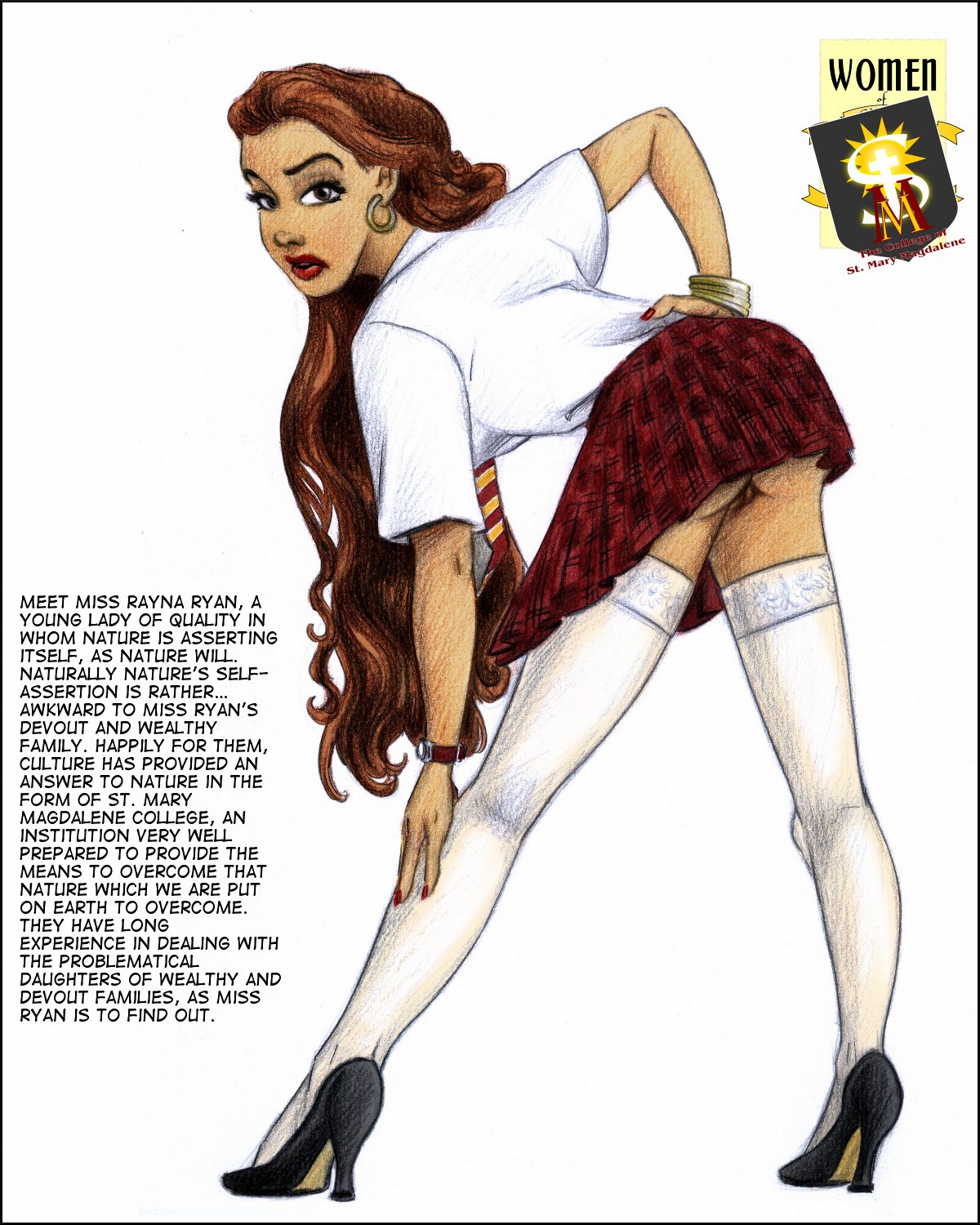 (Click on the image for larger size.

Progress in Research: Chapter One, Pin-up written and commissioned by Dr. Faustus of EroticMadScience.com and drawn by Lon Ryden is published under a Creative Commons Attribution-NonCommercial-NoDerivs 3.0 Unported License.)
And that marks the completion of publication of yet another chapter of the Tales of Gnosis College. As usual, we have direct downloads available in Comic Book Archive, PDF, and MOBI e-book formats:
And for those who prefer, torrents are also available. CBZ:
PDF:
And .mobi e-book
And remember also, if you'd like to get e-mail notifications whenever a new chapter is published, please drop me a line at subscribe@eroticmadscience.com and I'll gladly ad your e-mail address to my list.
That's it for this month. Stay tuned for the publication of thrilling Chapter Two, beginning this coming April 1st!