Naturally, there's a madlab behind the locked door. Persistence rewarded! (I wonder what that tube is meant to contain.)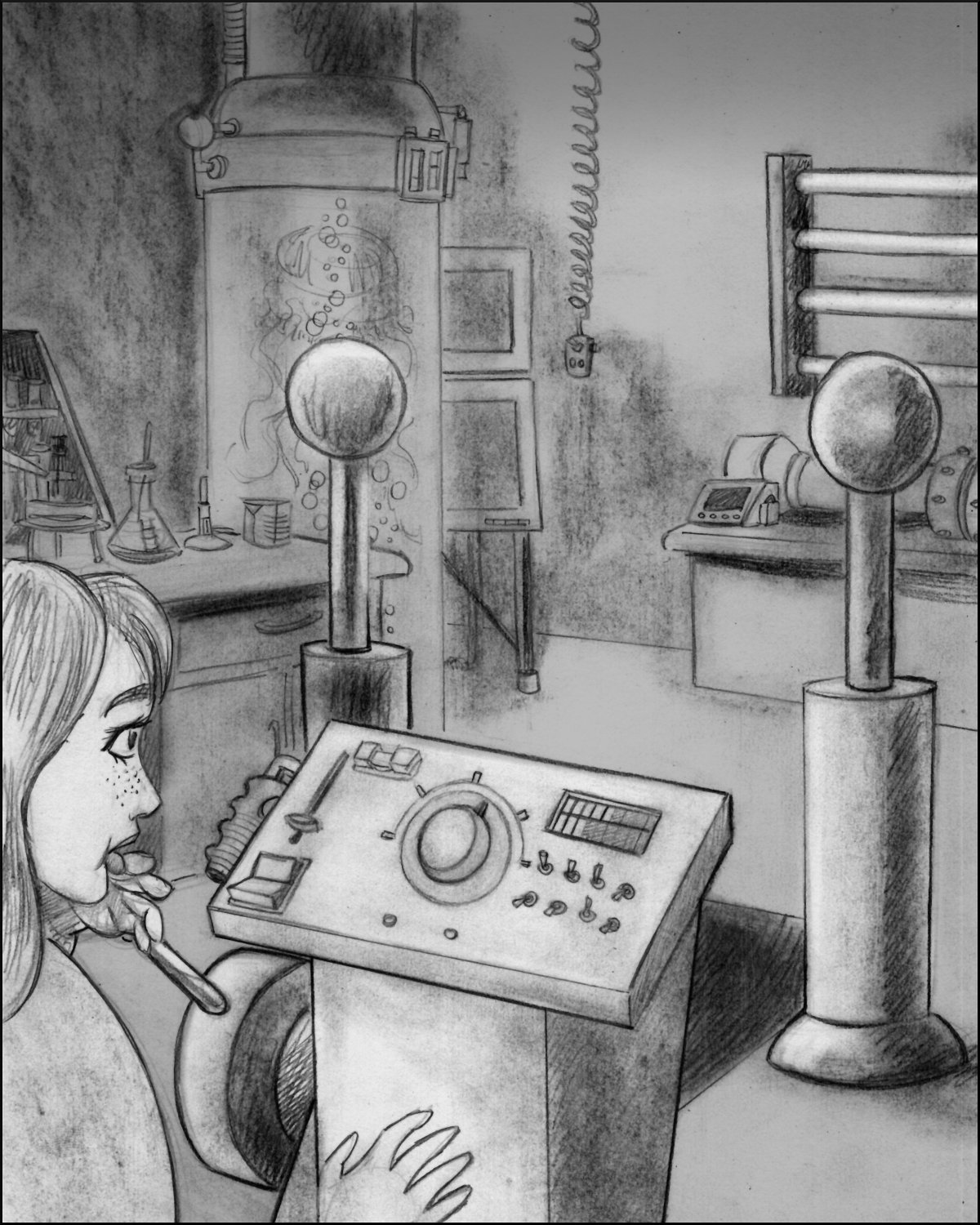 (Click on the image for larger size.

Progress in Research: Chapter Three, Page Nineteen written and commissioned by Dr. Faustus of EroticMadScience.com and drawn by Lon Ryden is published under a Creative Commons Attribution-NonCommercial-NoDerivs 3.0 Unported License.)
The mad science laboratory itself has a long history in the form of renditions of alchemist's laboratories. Here's another example, identified as the Amphitheatrum sapientiae aeternae: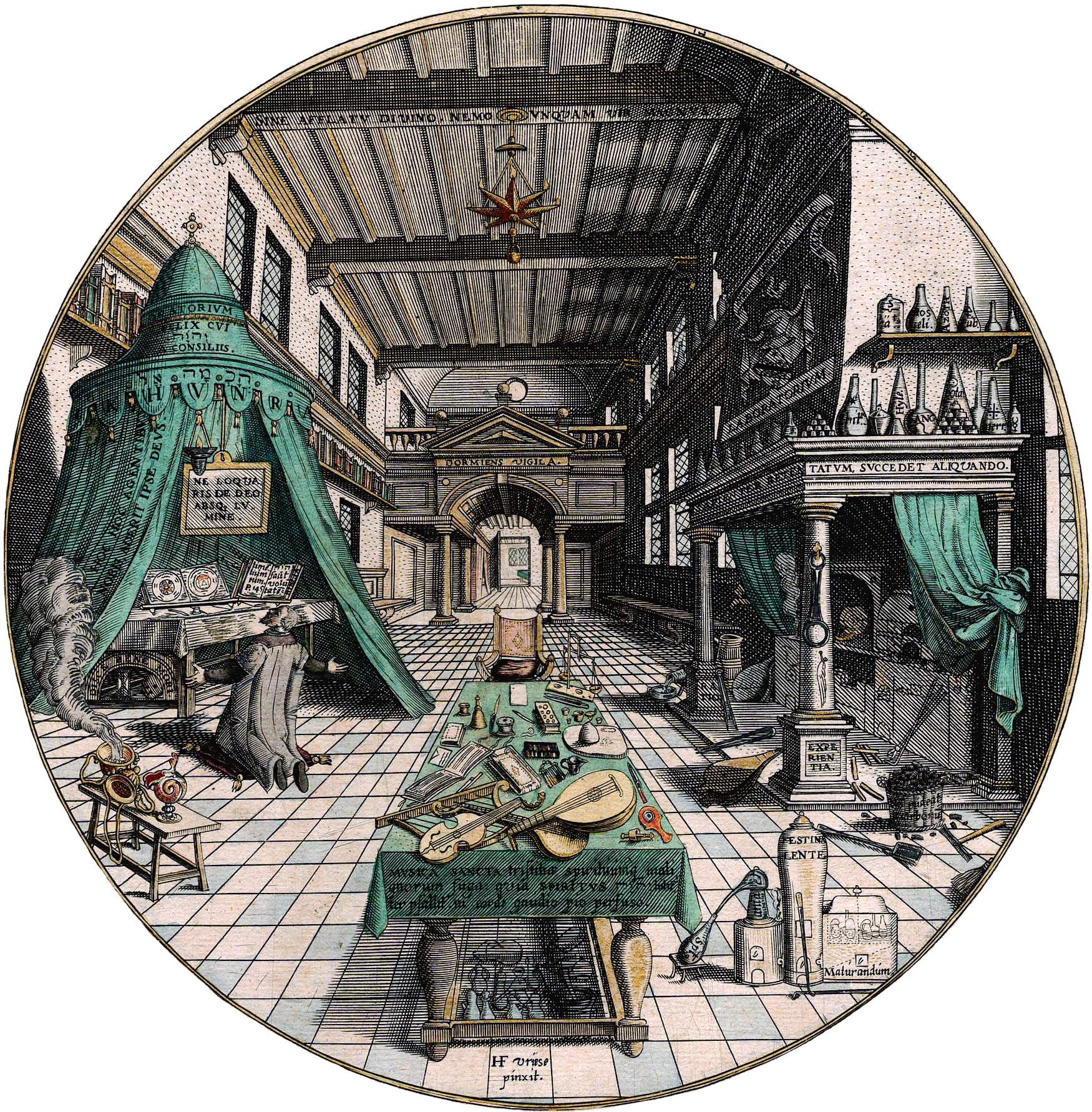 Found at Wikipedia.