Meanwhile, Maureen scoots across campus, in her altered form causing slight suspicion.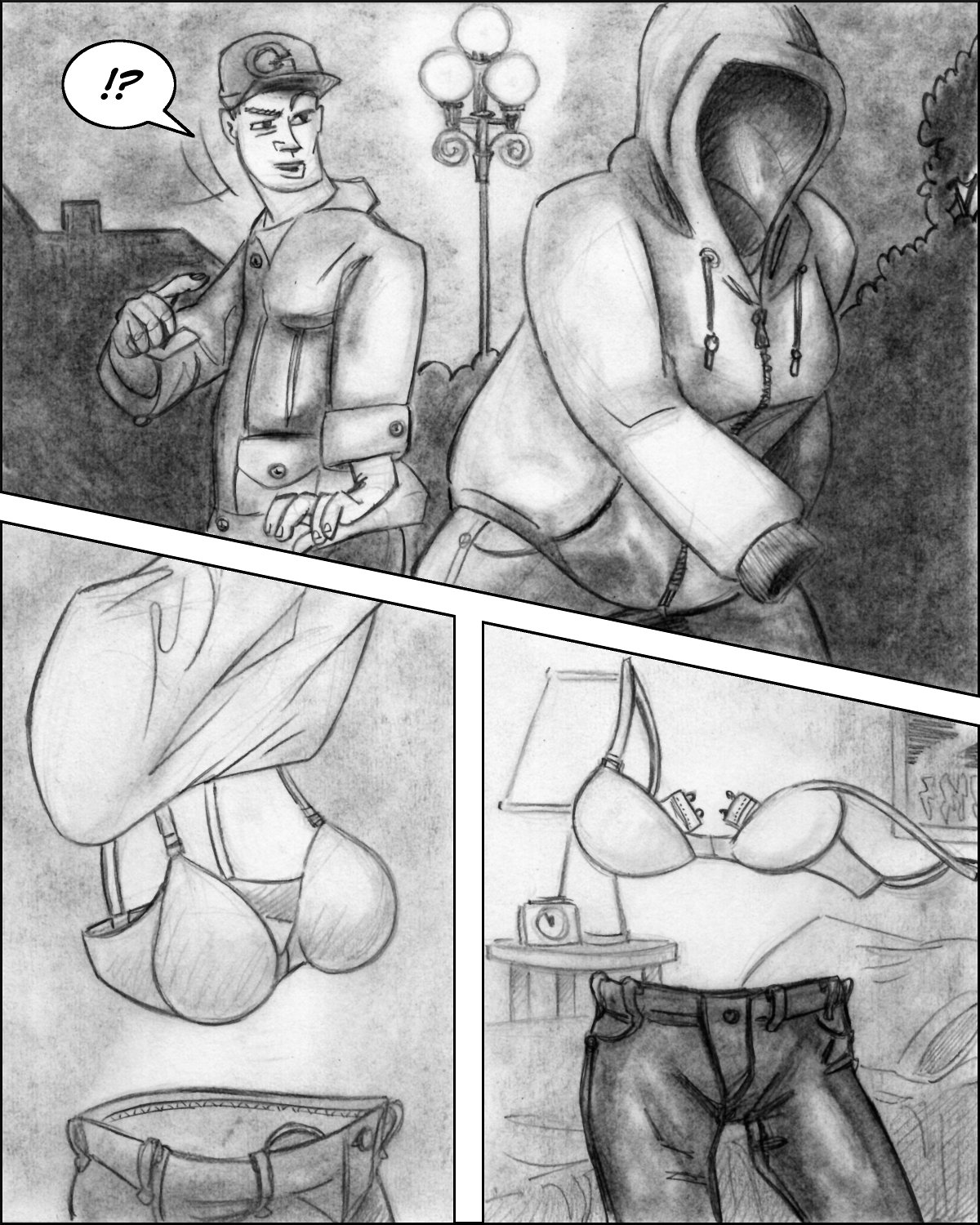 (Click on the image for larger size.

Progress in Research: Chapter Four, Page Three written and commissioned by Dr. Faustus of EroticMadScience.com and drawn by Lon Ryden is published under a Creative Commons Attribution-NonCommercial-NoDerivs 3.0 Unported License.)
Maureen's removal of her clothes brings to mind an appropriate scene from the 1940 The Invisible Woman, which is celebrated in a video that combines it an a classic rock song into a splendid example of remix culture. You can watch here:
I must say I enjoyed that.