Might as well go all the way with the effect.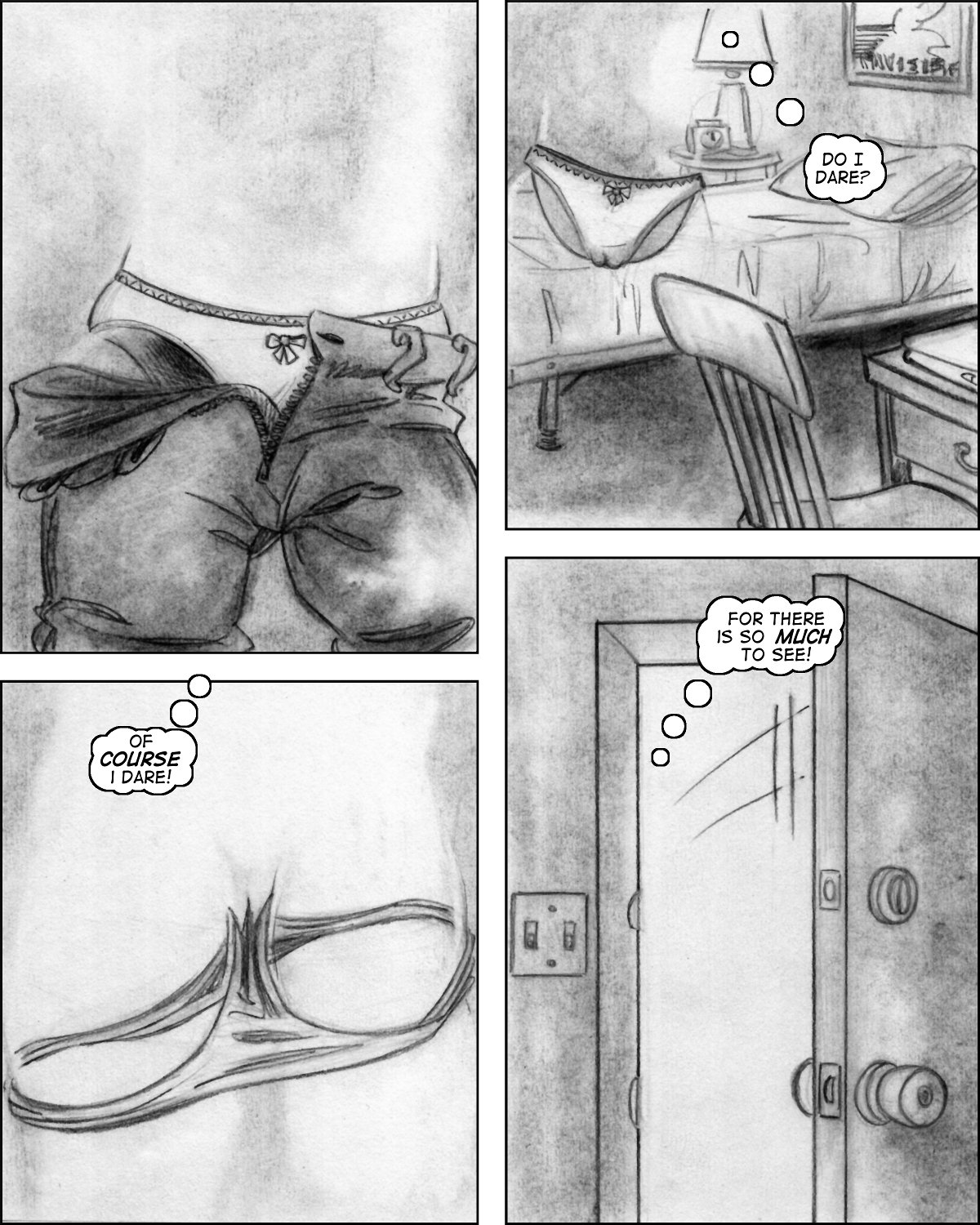 (Click on the image for larger size.

Progress in Research: Chapter Four, Page Four written and commissioned by Dr. Faustus of EroticMadScience.com and drawn by Lon Ryden is published under a Creative Commons Attribution-NonCommercial-NoDerivs 3.0 Unported License.)
An agreeable companion piece might be a movie post for the 1940 Invisible Woman which is, perhaps, just a little more explicit about the implied nudity in that film than most others I have found.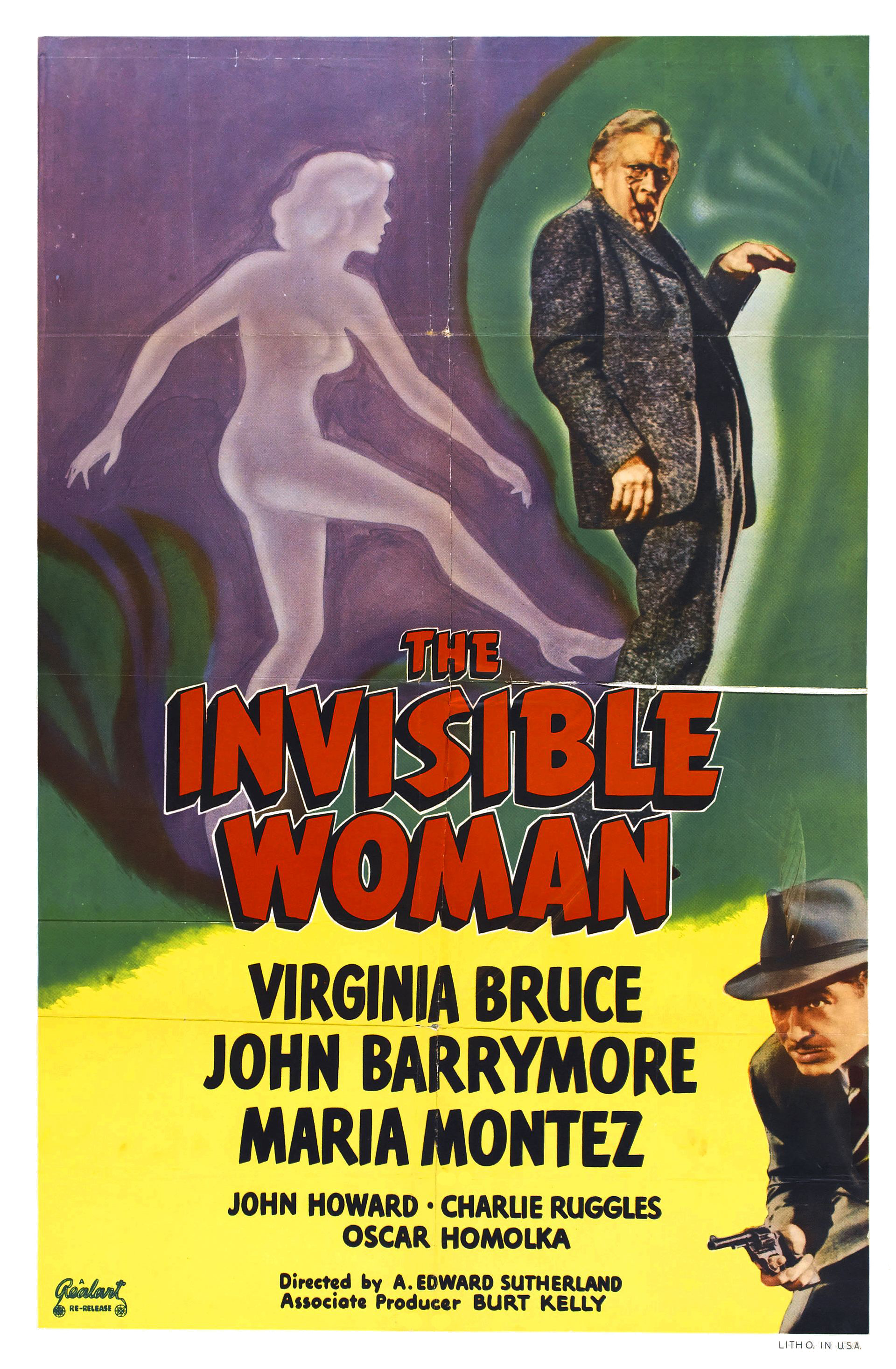 Found at Wrong Side of the Art.