Meanwhile, Aloysius is testing something.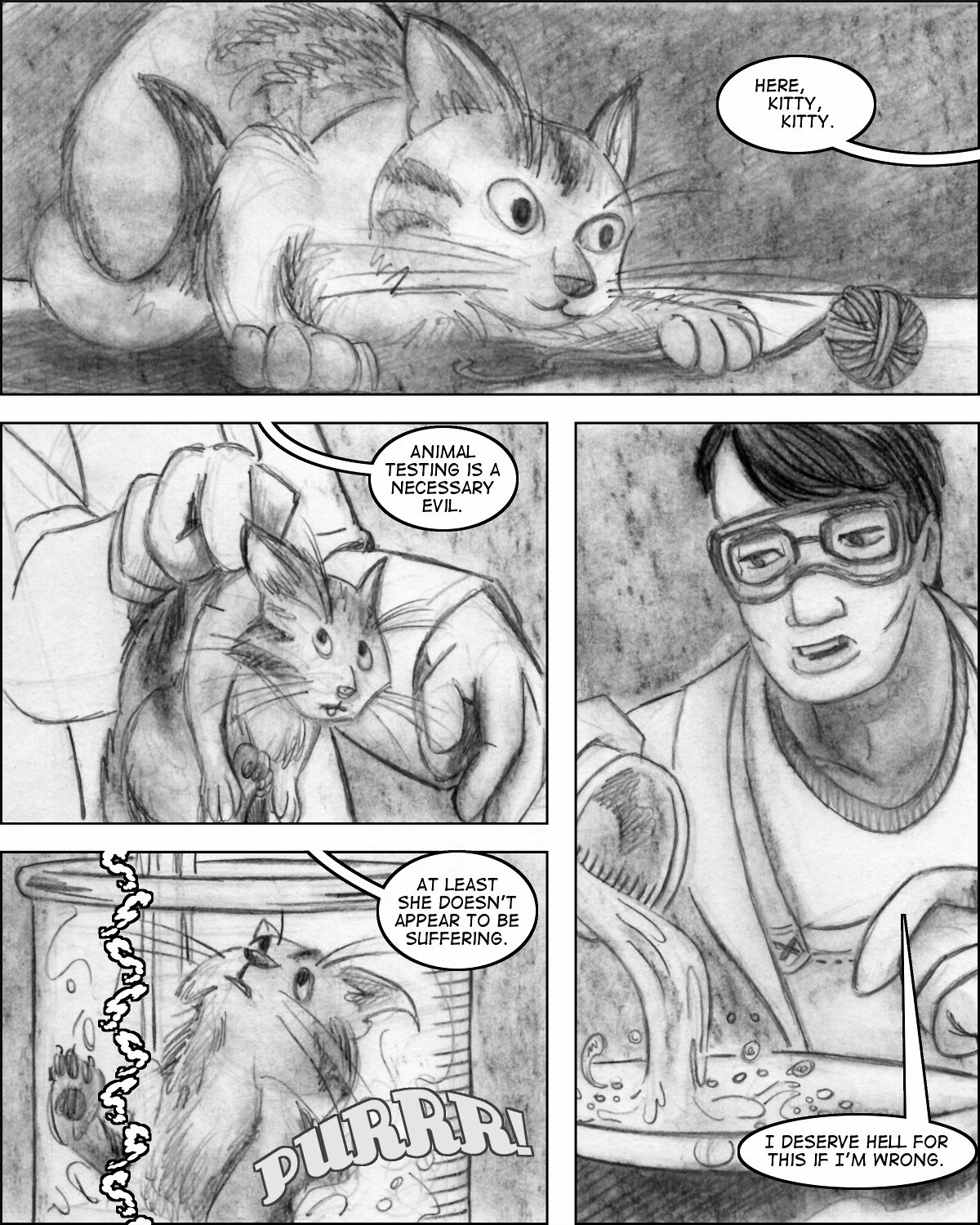 (Click on the image for larger size.

Progress in Research: Chapter Five, Page Three written and commissioned by Dr. Faustus of EroticMadScience.com and drawn by Lon Ryden is published under a Creative Commons Attribution-NonCommercial-NoDerivs 3.0 Unported License.)
Animal testing produces some interesting mad science results. Here is a florescent kitty: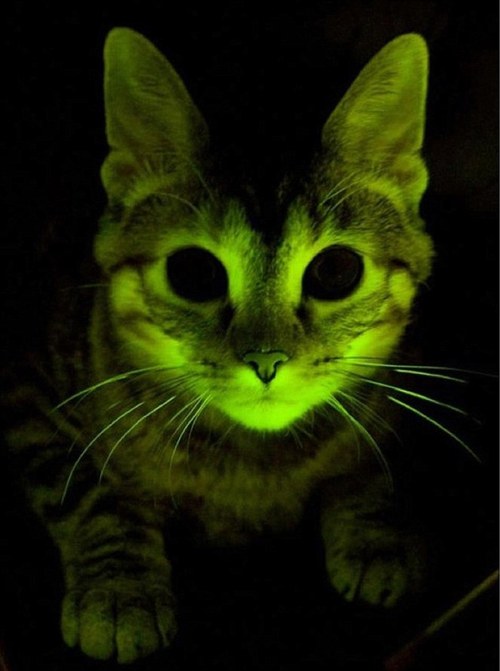 Found at the Fluffington Post. I'm pretty sure the story that accompanies the picture is a hoax, though.