Discussion over coffee.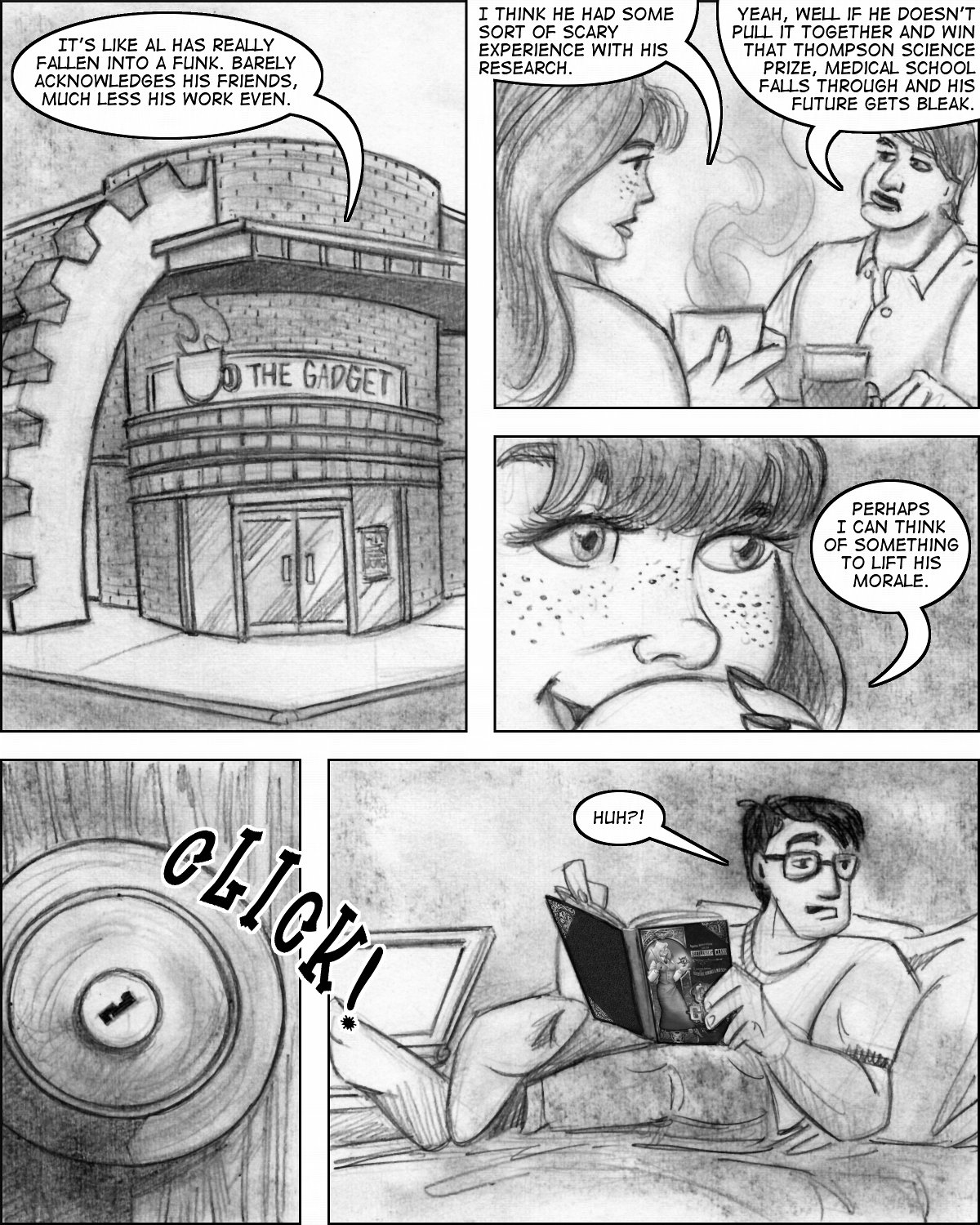 (Click on the image for larger size.

Progress in Research: Chapter Five, Page Twenty-Nine written and commissioned by Dr. Faustus of EroticMadScience.com and drawn by Lon Ryden is published under a Creative Commons Attribution-NonCommercial-NoDerivs 3.0 Unported License.)
I hope Phil Foglio can forgive me for tossing an itty-bitty tribute to his work into Panel Five of this page.
The student café where Willie and Maureen are caffeinating up as the Gadget, and I guess it's that name that gave Lon the idea to toss in that gear dingus as a design feature on the outside. I like it. I makes me think that somewhere in the large complex labeled "Student Union" on the map of Gnosis College that there are even more steampunky internal structures.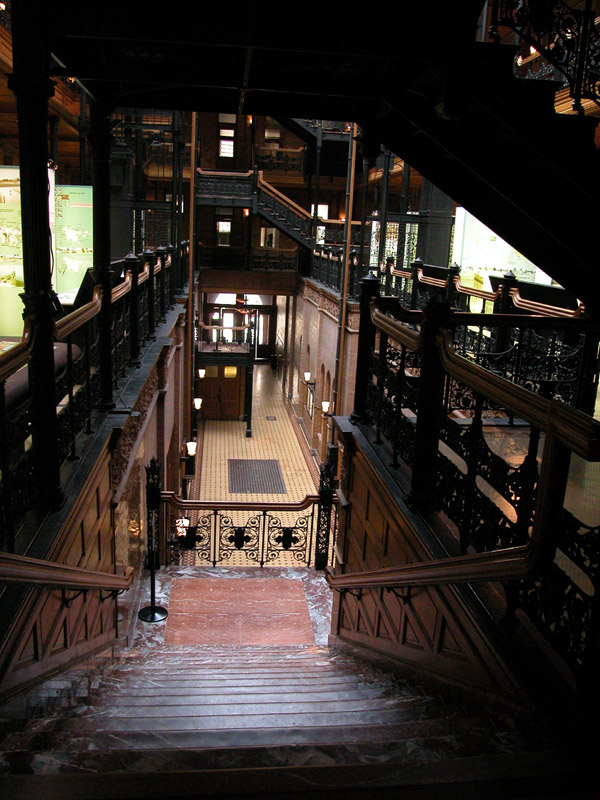 Found at the tumblr Steampunk Café.