Original post here.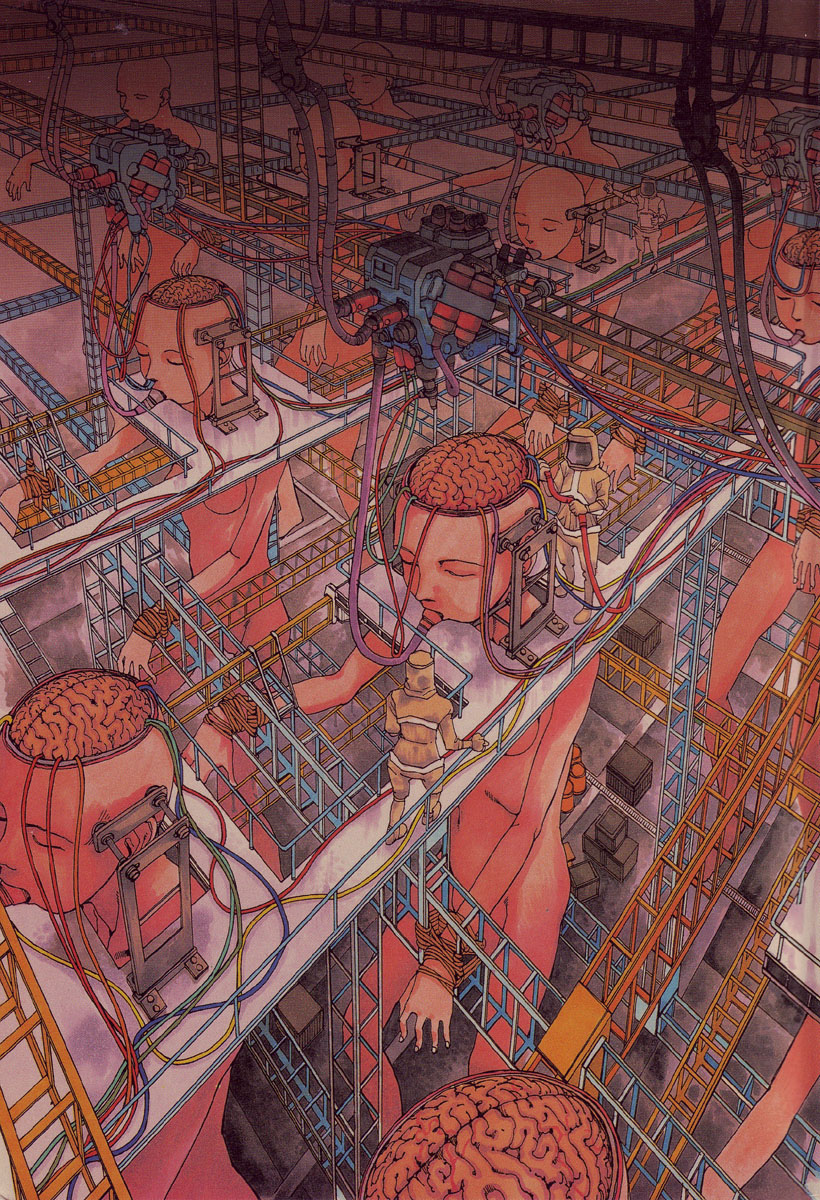 Sourced to MULTIPASS.
Bonus Image Provenance: I commissioned Bacchus at ErosBlog to research this image further, and he has come up with the following additional details.
This image also appears on Tumblr here, where it is tagged "shintaro kago":

http://auicei.tumblr.com/post/26475075728

Shintiro Kago is a manga artist:

http://en.wikipedia.org/wiki/Shintaro_Kago>

Your image can be found in these online galleries of his work:

http://www.ufunk.net/en/artistes/shintaro-kago/
http://www.multiassmedia.com/really-kick-ass-illustrations-by-shintaro-kago/ http://gee-willikers.com/the-twisted-work-of-shintaro-kago/

Your subject image appears to have been used in modified form on the cover of his title "Super-Conductive Brains Parataxis":

http://mangahelpers.com/m/super-conductive-brains-parataxis

Many of his works are available on Amazon, but apparently not that one:

http://www.amazon.com/s/?_encoding=UTF8&camp=1789&creative=390957&field-keywords=shintaro%20kago&linkCode=ur2&rh=i%3Aaps%2Ck%3Ashintaro%20kago&sprefix=shinta%2Caps&tag=longgoneenterpri&url=search-alias%3Daps
Bacchus is actively taking image research commissions, and if you have adult imagery you're curious to learn more about, I encourage you to visit Bacchus's introductory post for his image-searching service, where you can find details about how to commission him.