Gnosis Transformations
All eight chapters of Gnosis Transformations have been published, making for a complete volume.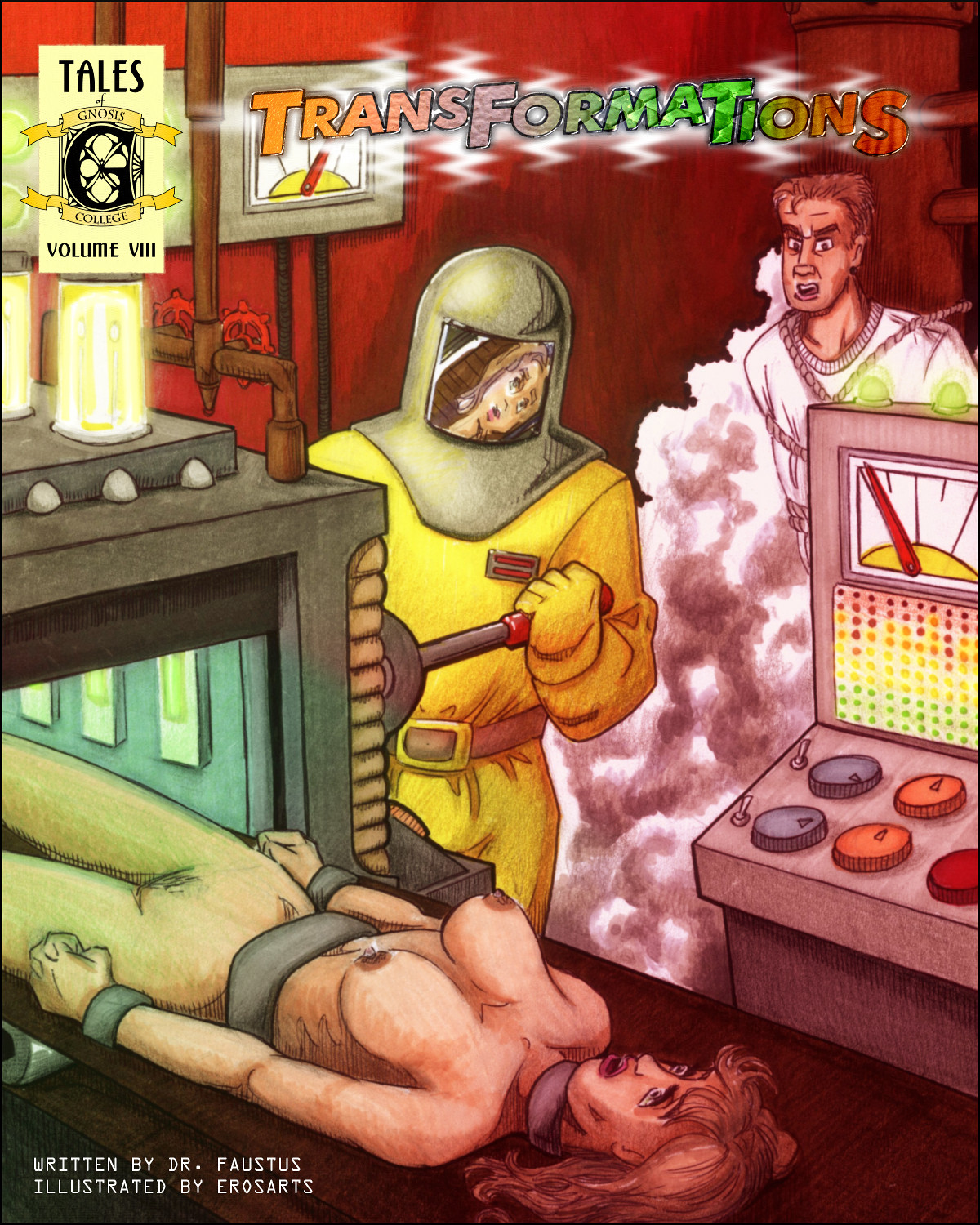 You can read the entire volume now online right here at this site, or you can get the permanent version for free and (I hope) forever at the Internet Archive. Just visit the volume page by clicking on the cover above or here and you will find a page where you can either download the entire volume as a single high-resolution PDF file or read it online in the Archive's nifty on-screen reading application.
What Next in Erotic Mad Science Comics?
The Tales will be going on a brief hiatus while Lon and I work up more material (a page a day is challenging to draw, and my writing has to work around a real-world job that pays for all this), but original comics will keep coming for the next two months in the form of an ero-horror graphic novelette we put together called We Must Boost the Signal. It represents a step forward for the both of us, in the ambition of the writing for me and the complexity of the art for Lon, and we hope you'll enjoy it (though a warning — some squick). We expect it will run until mid-June. For the second half of June, we will have a special sequence of mad science art all commissioned especially for the occasion.
I am grateful to all of you loyal readers. We expect the Tales to be back in July, where the adventures will continue with a new storyline.