It is with great pleasure that I can announce that the Grindbin Podcast has taken my suggestion and done an episode on one of my favorite utterly-bonkers Hong Kong sci-fi sexploitation movies, Robotrix.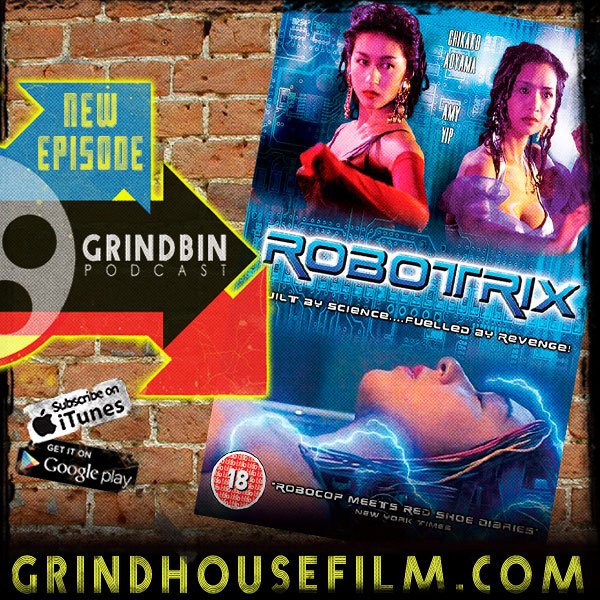 For those among you who don't know it already, the Grindpod (Mike Wood and Chris Mann and various guests) has been going strong for about two years now, doing tongue-in-cheek extended reviews of B-list to bottom-of-the-bin cinema. It's a very fun podcast and definitely on my weekly listening rotation. They graciously accepted my recommendation of Robotrix and managed to riff on it for two hours (longer than the movie's running time, I think). A few Grand Guignol scenes aside (omitted from the version available streaming on Amazon for those who want to omit them), they really seem to have liked this one, which makes me very happy. They even threw in a little plug for this humble blog at the beginning. Thanks, guys! (And if anyone has followed their recommendation hither, welcome!)
The Grindbin has a website here (Robotrix appears not to be up yet but I suspect will be soon), find them with your podcatching software of choice (just search for "Grindbin"), and support them on Patreon (as I do). Patreon support unlocks additional special content and if you support them at a high-enough level, you can pick a movie for them to review.
Now that I've got them enthused about Hong Kong cinema, perhaps I can seduce them into doing Sex and Zen. More Yiptease if you're looking for it, gentlemen…