Running a bit late this morning, I know…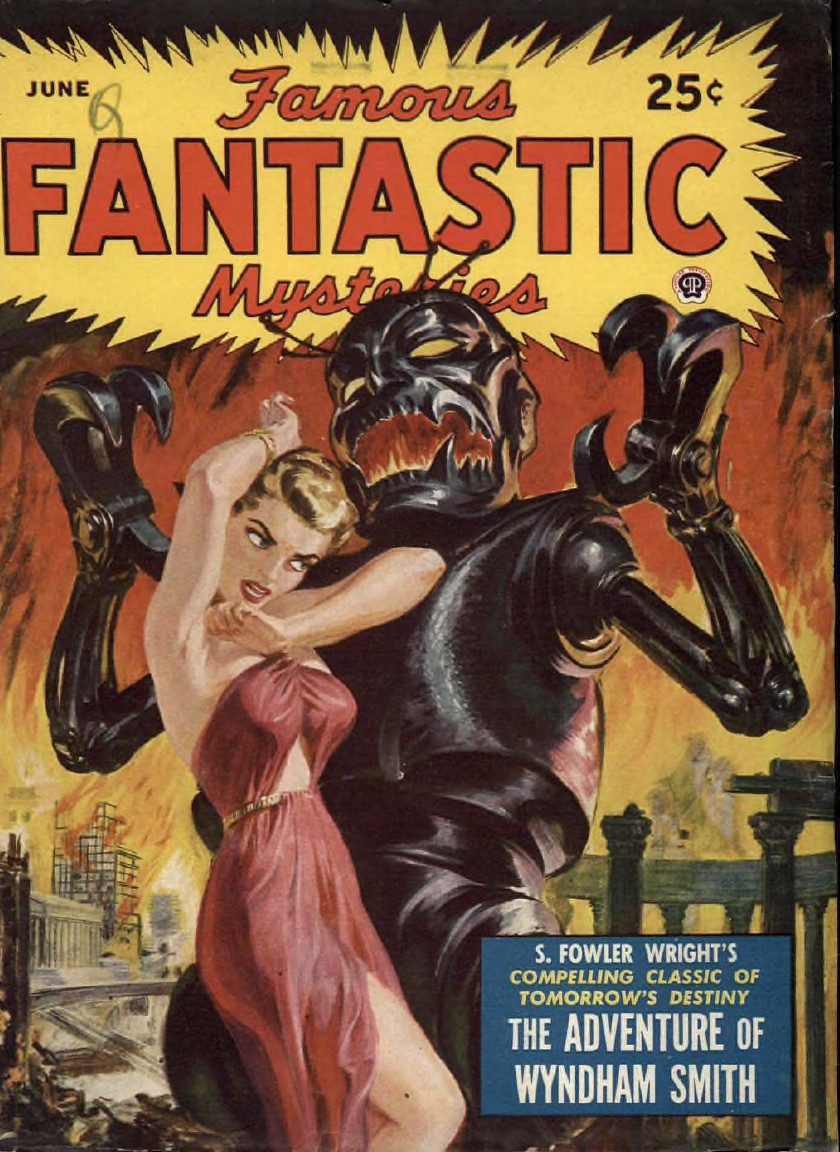 The June 1950 issue of Famous Fantastic Mysteries featured a cover by the great Norman Saunders, while Lawrence Sterne Stevens continued to do interesting things on the interior pages illustrating S. Fowler Wright's story "The Adventure of Wyndham Smith." The following, with its caption, feels very mad science.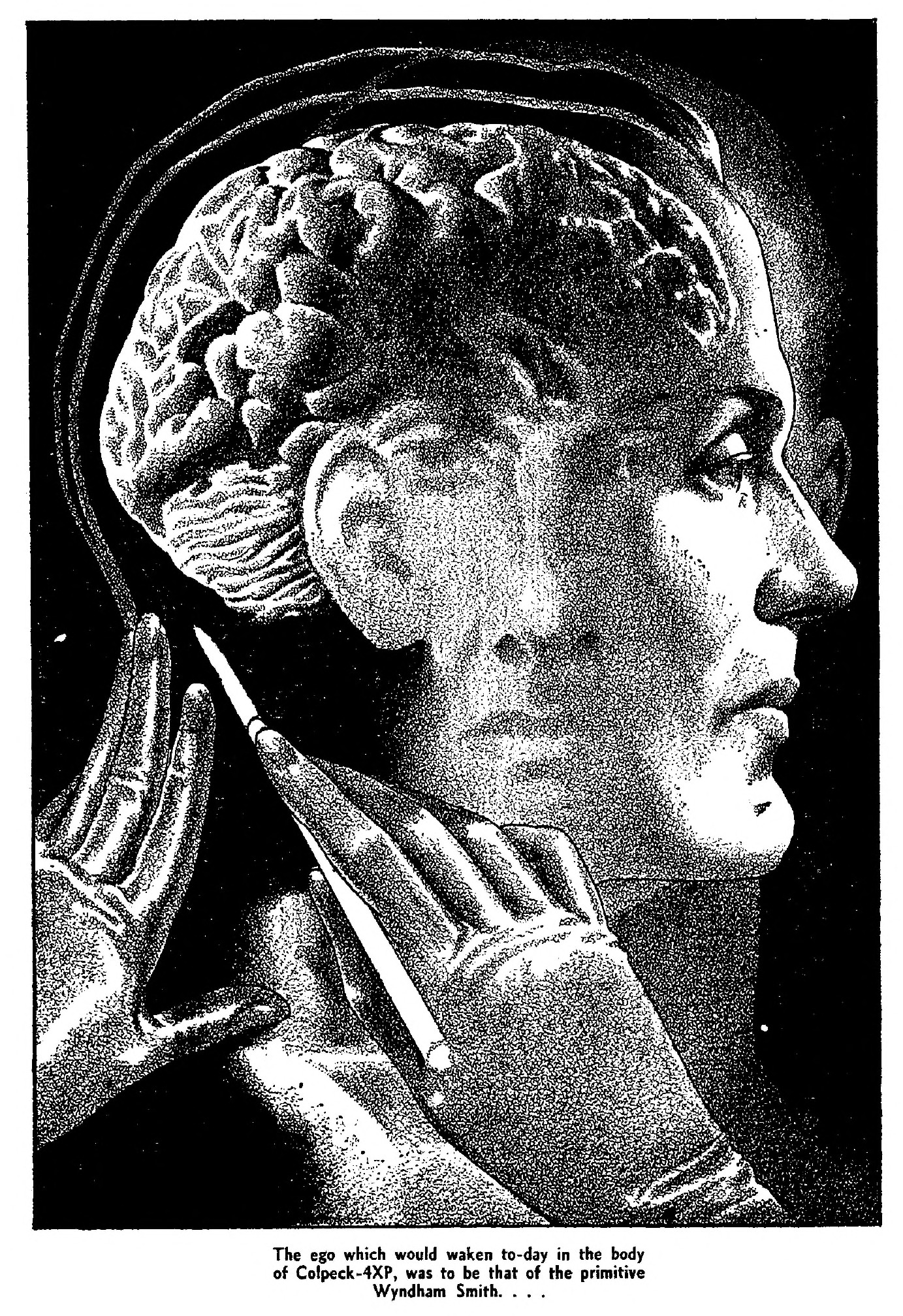 While Stevens's final illustration has a strangely decadent, almost Aubrey Beardsley-like feel.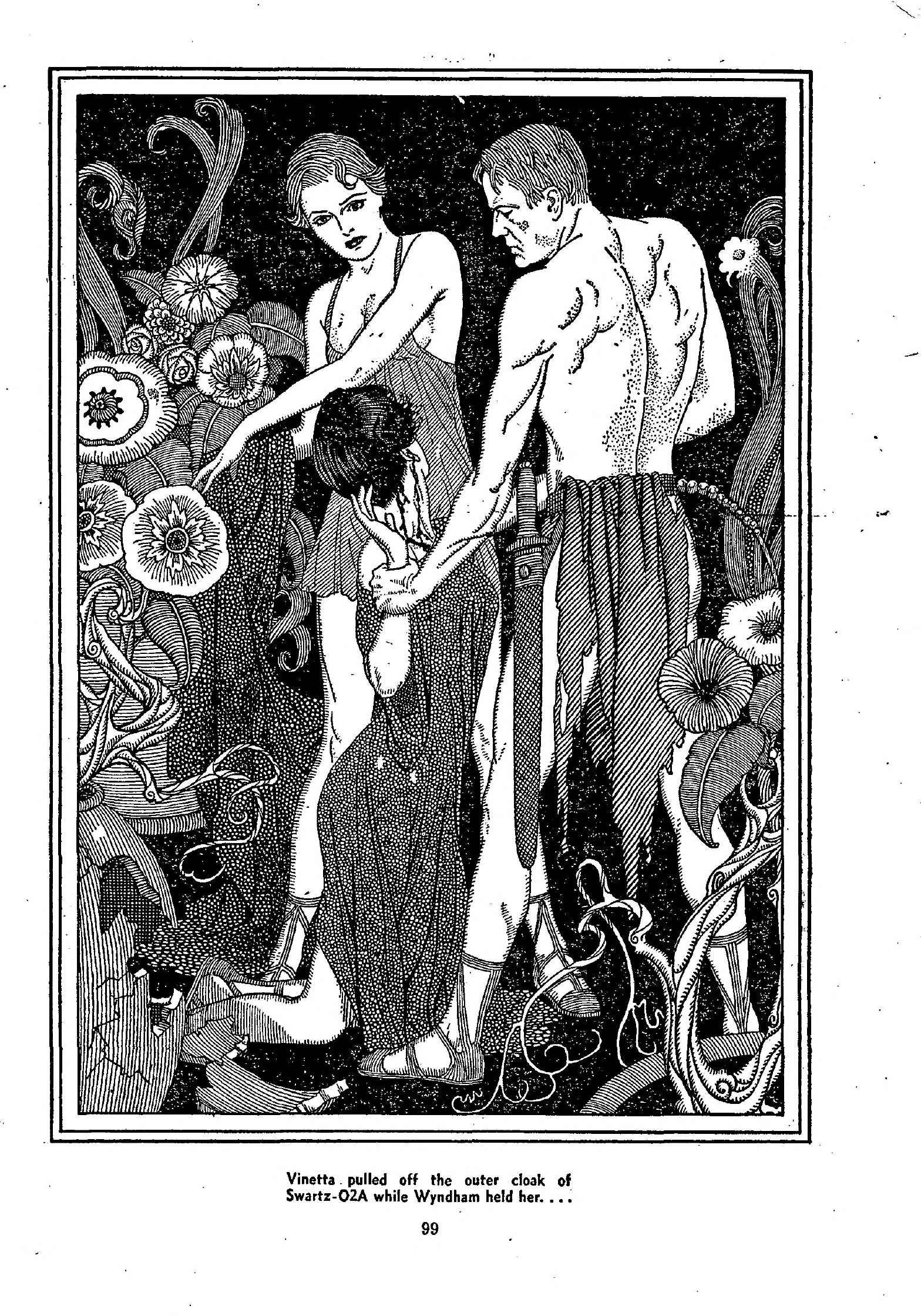 This issue of Famous Fantastic Mysteries can be read or downloaded from the Internet Archive.