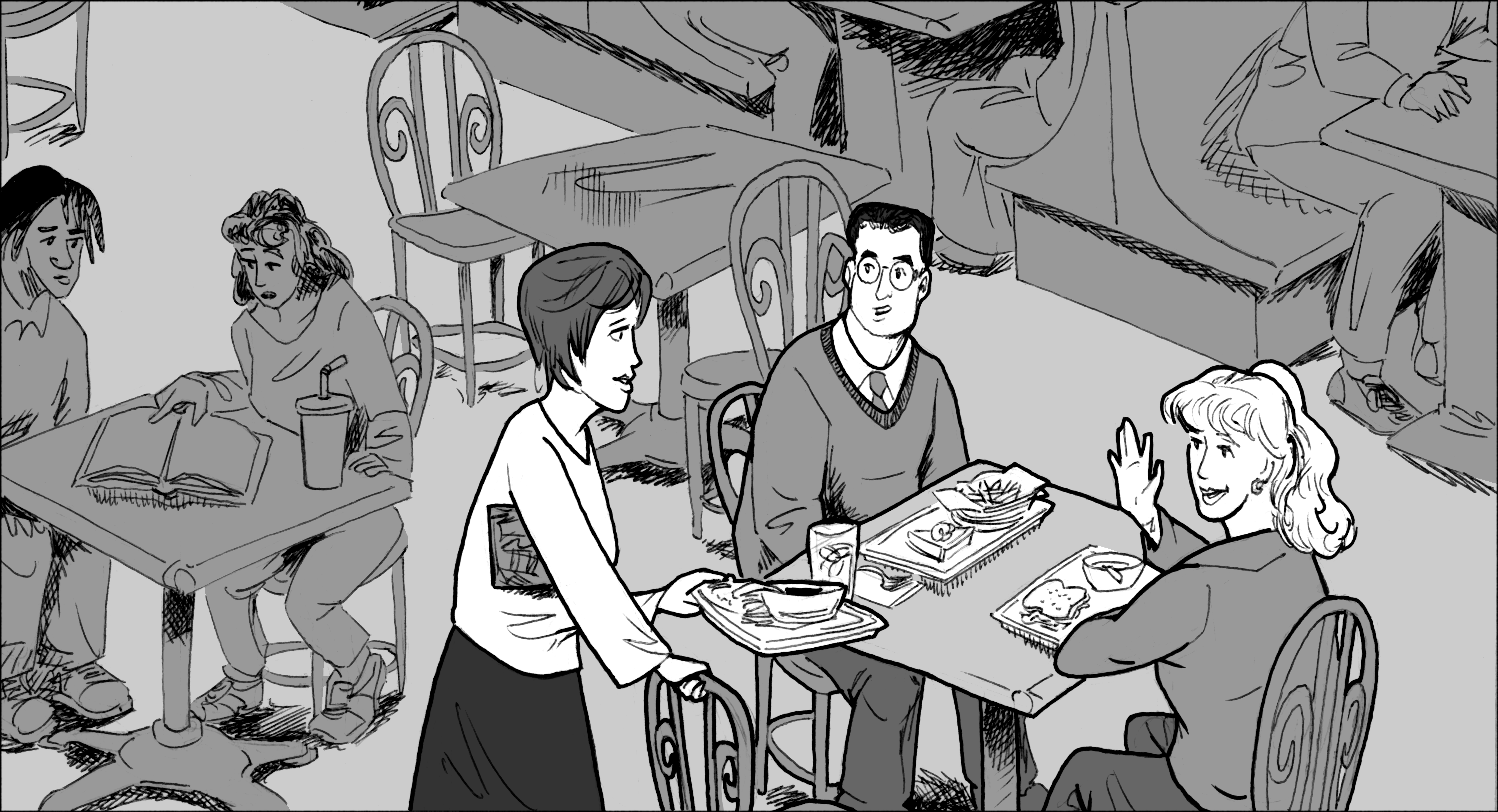 Click to load or right-click to download full-size image.
INT. A COLLEGE DINING HALL – DAY
Toozie with her tray full of food joins Miranda and SHERMAN who are eating at a small table in the hall. Toozie has a reproduction pulp magazine under her arm which she places on the table.
SHERMAN
Hi, Toozie,
TOOZIE
Hi, guys.
SHERMAN
(gesturing with his fork at Toozie's plate)
What are you eating?
TOOZIE
Vegetable stew. Chick peas, potatoes, carrots. Actually very tasty.
MIRANDA
Praise Ephraim College Food Service for providing a vegan option.
SHERMAN
Can't get into that myself.
TOOZIE
So when our alien overlords conquer us you won't object when they start raising you and your descendants for meat?
SHERMAN
Uh, maybe I could just go vegetarian?
Miranda cups her hands under her breasts.
MIRANDA
So it would be better if they just raised us for milk?
All LAUGH, though Sherman seems a little embarrassed.
Please do not reproduce this storyboard or its associated screenplay text without permission from Faustus, who may be contacted here.