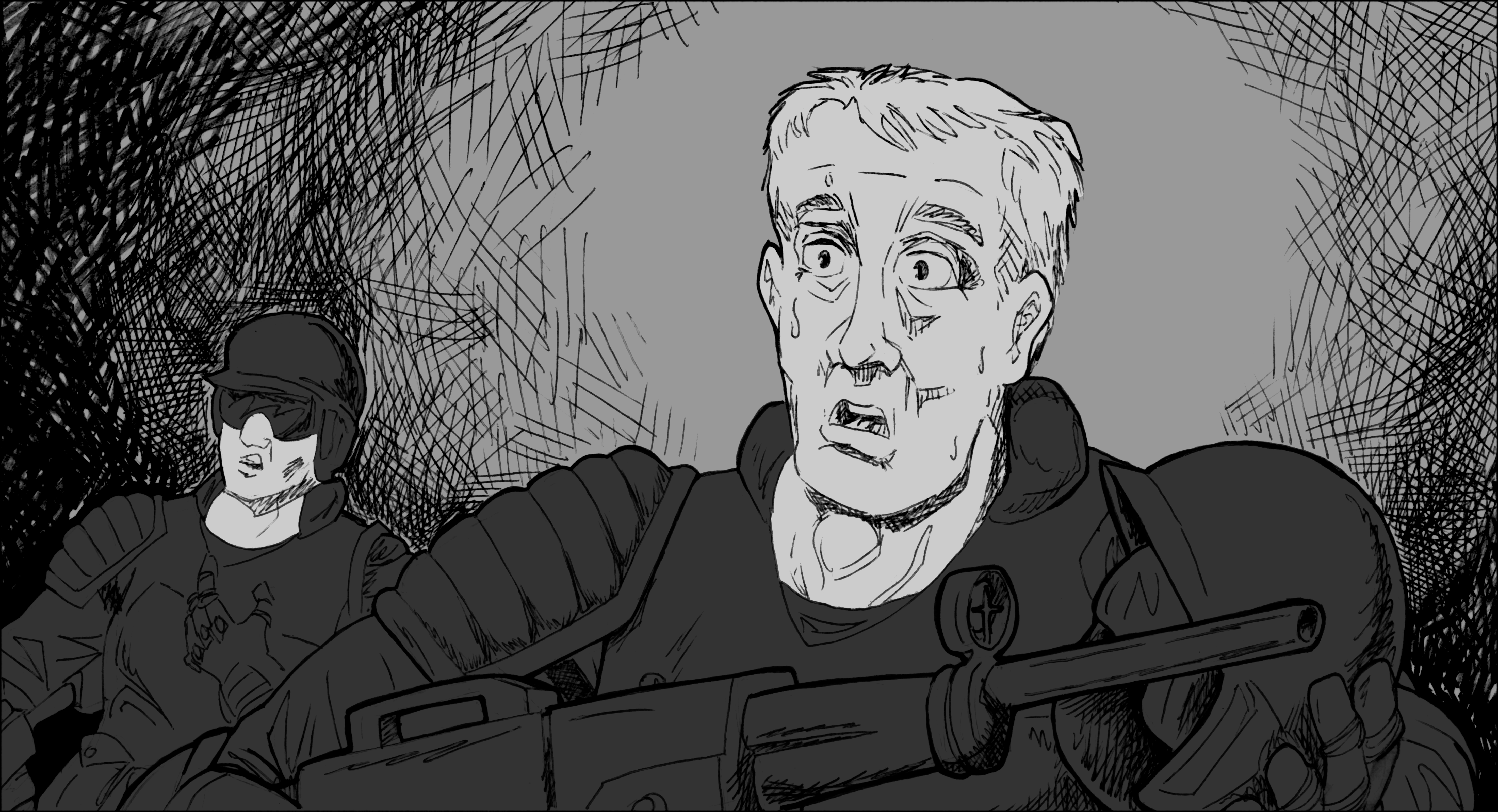 Click to load or right-click to download full-size image.
INT. THE MAIN WAREHOUSE SPACE – NIGHT
SWAT Officer #2 removes his helmet. We see that he is an older man with short gray hair. His face registers something like horror.
SWAT OFFICER #2
Jesus, Mary, and Joseph.
Please do not reproduce this storyboard or its associated screenplay text without permission from Faustus, who may be contacted here.