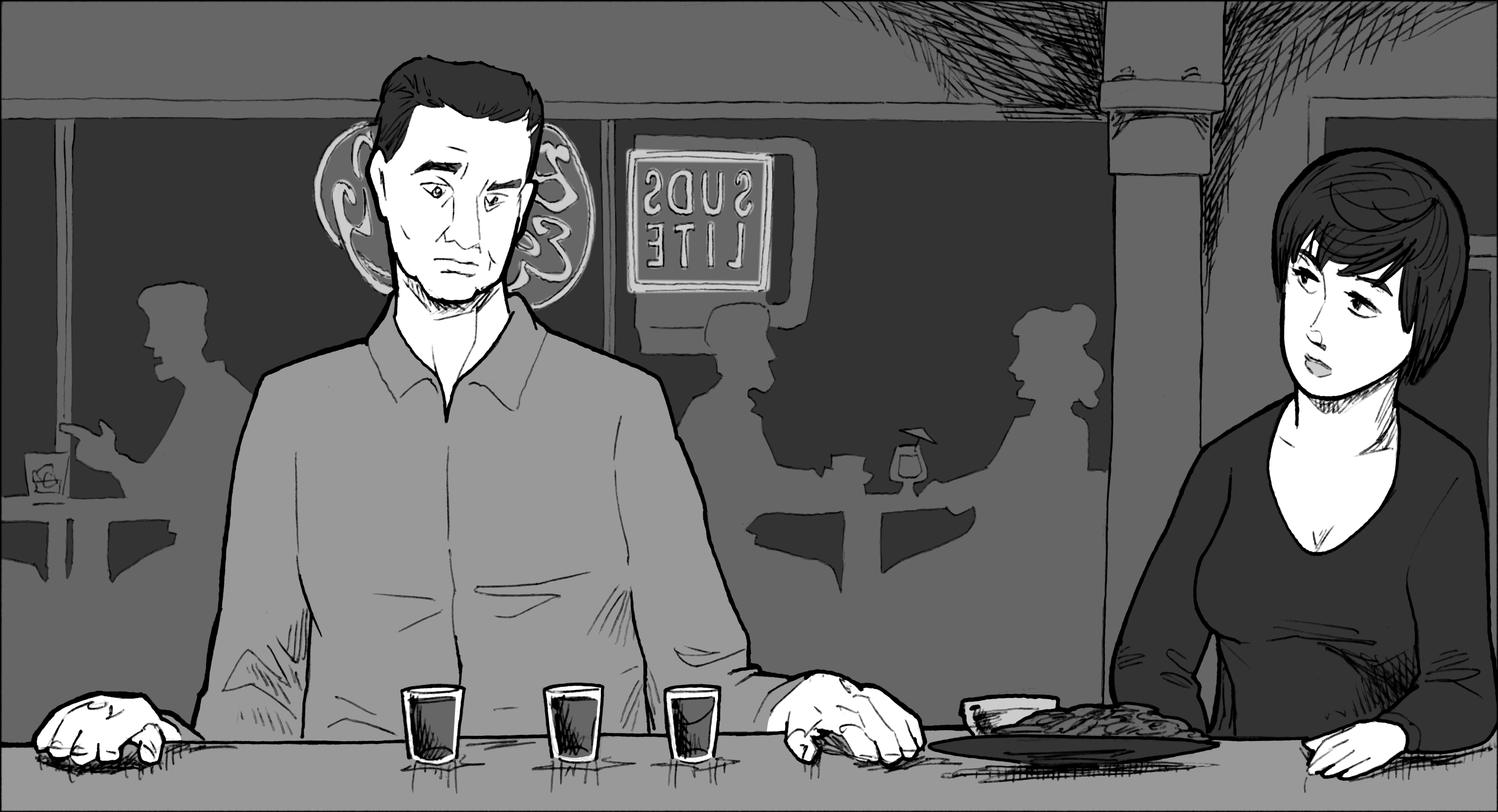 Click to load or right-click to download full-size image.
INT. OSVALDO'S – NIGHT
Joe signals for the Bartender, who approaches.
JOE
Can I get three shots of rye, please?
The Bartender signals agreement and begins setting up the shots in front of Joe.
JOE
So what is it that you do want?
Toozie gestures with her eyes toward the TV playing cable news.
TOOZIE
Look up at that screen, Joe.
Joe takes his first shot and then looks up at the screen.
Please do not reproduce this storyboard or its associated screenplay text without permission from Faustus, who may be contacted here.