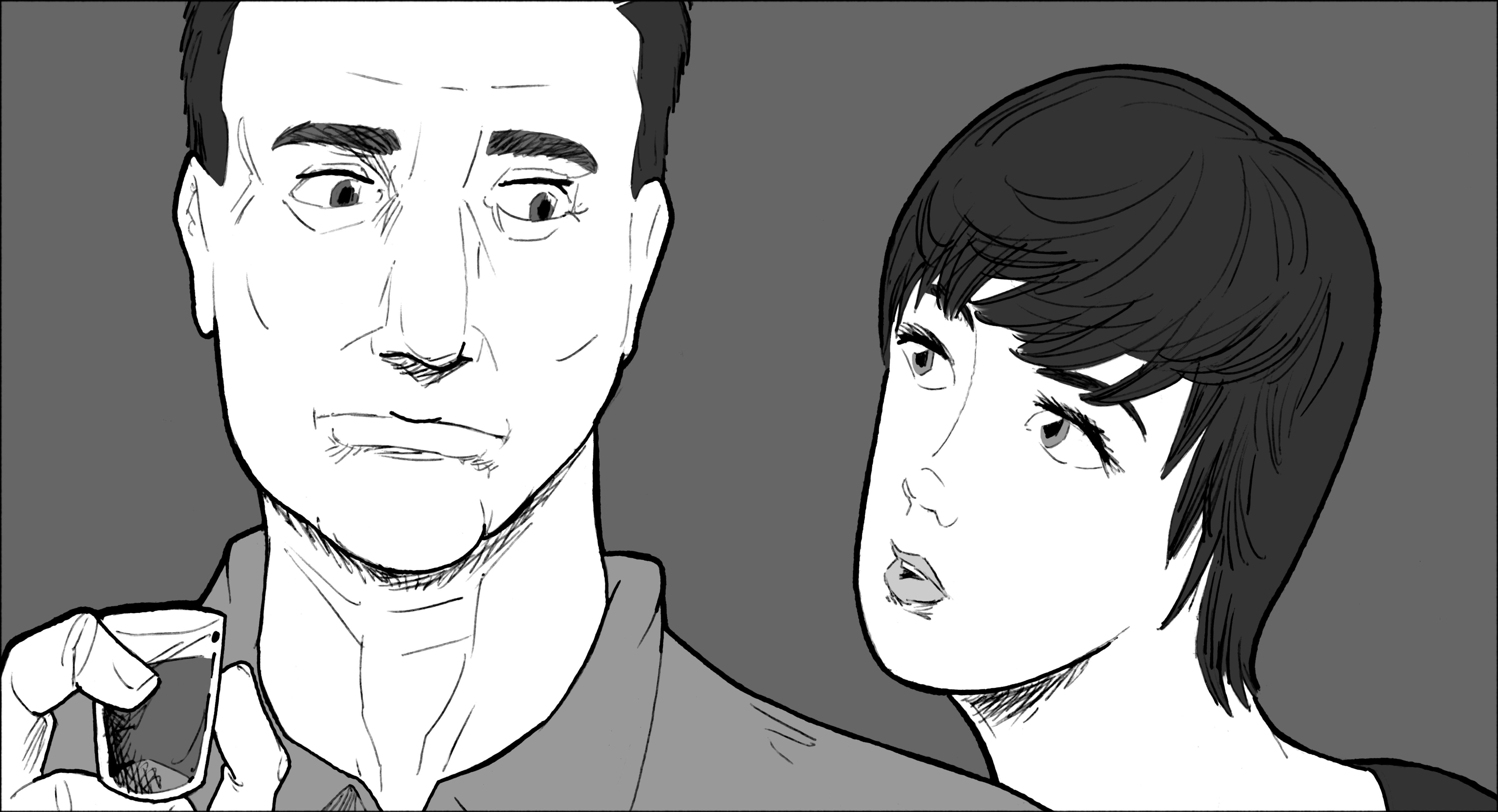 Click to load or right-click to download full-size image.
INT. OSVALDO'S – NIGHT
BACK TO SCENE
TOOZIE
This Thanatos virus sounds like really bad news. And a lot of the news media I am reading are suggesting that it is more a matter of when, rather than if it escapes…
Joe downs his second shot.
JOE
Well, yes, but…
TOOZIE
Don't play dumb, Joe. We need a miracle to get out from under this one. And as it happens, you work for a drug company that has a record of, and apparently a means for getting, miracles. And that's where I step in.
JOE
I still don't get it.
Toozie leans in even closer. Joe downs his third shot.
TOOZIE
All right then. Let me spell it out for your explicitly…
Please do not reproduce this storyboard or its associated screenplay text without permission from Faustus, who may be contacted here.