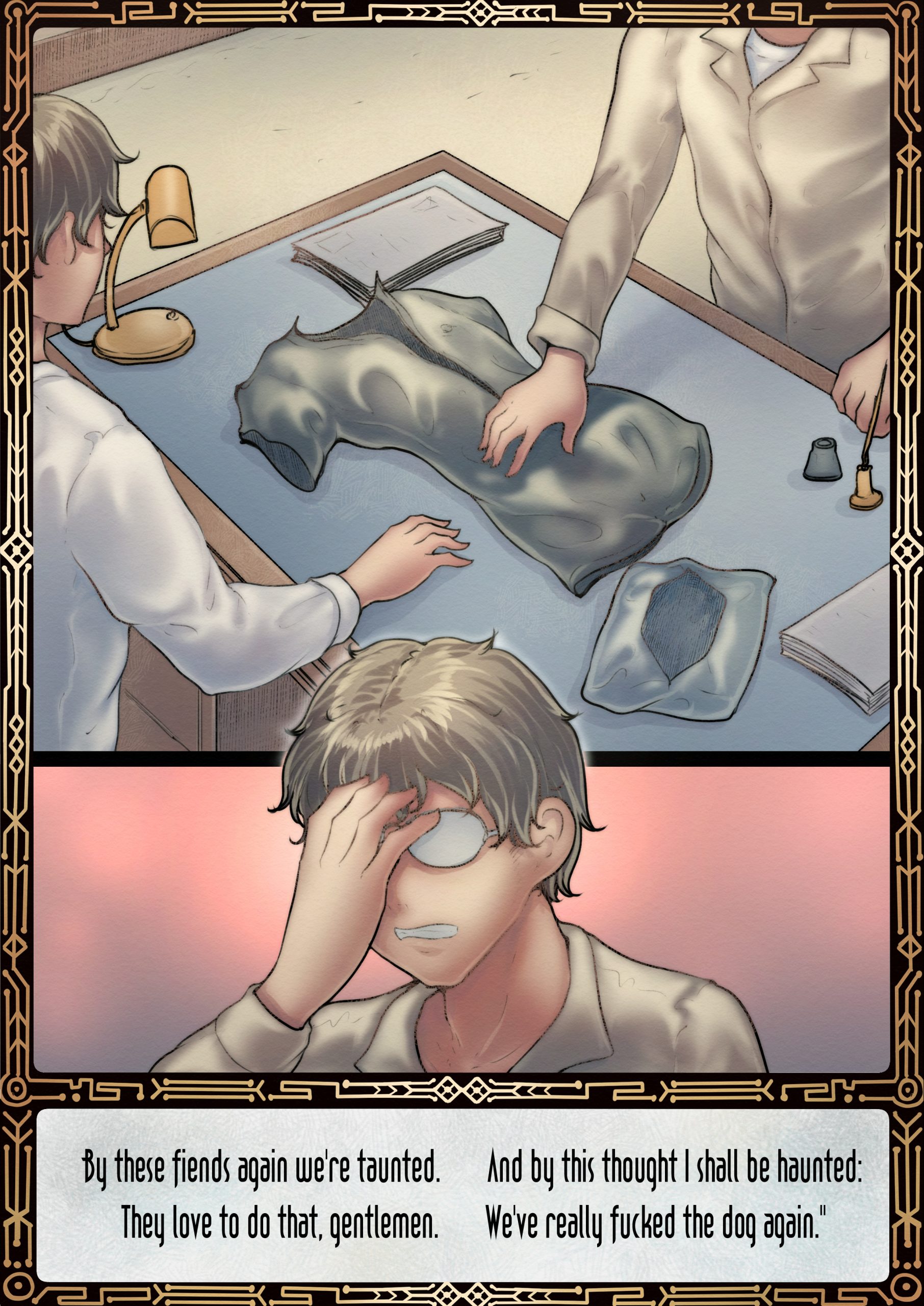 Iago Faustus wrote this story and its narrative light verses, and the story was illustrated by Dark Vasili, whom you can support on Patreon: patreon.com/DarkVasili.
Verse:
"By these fiends again we're taunted.
The love to do that, gentlemen.
And by this thought I shall be haunted.
We've truly fucked the dog again.