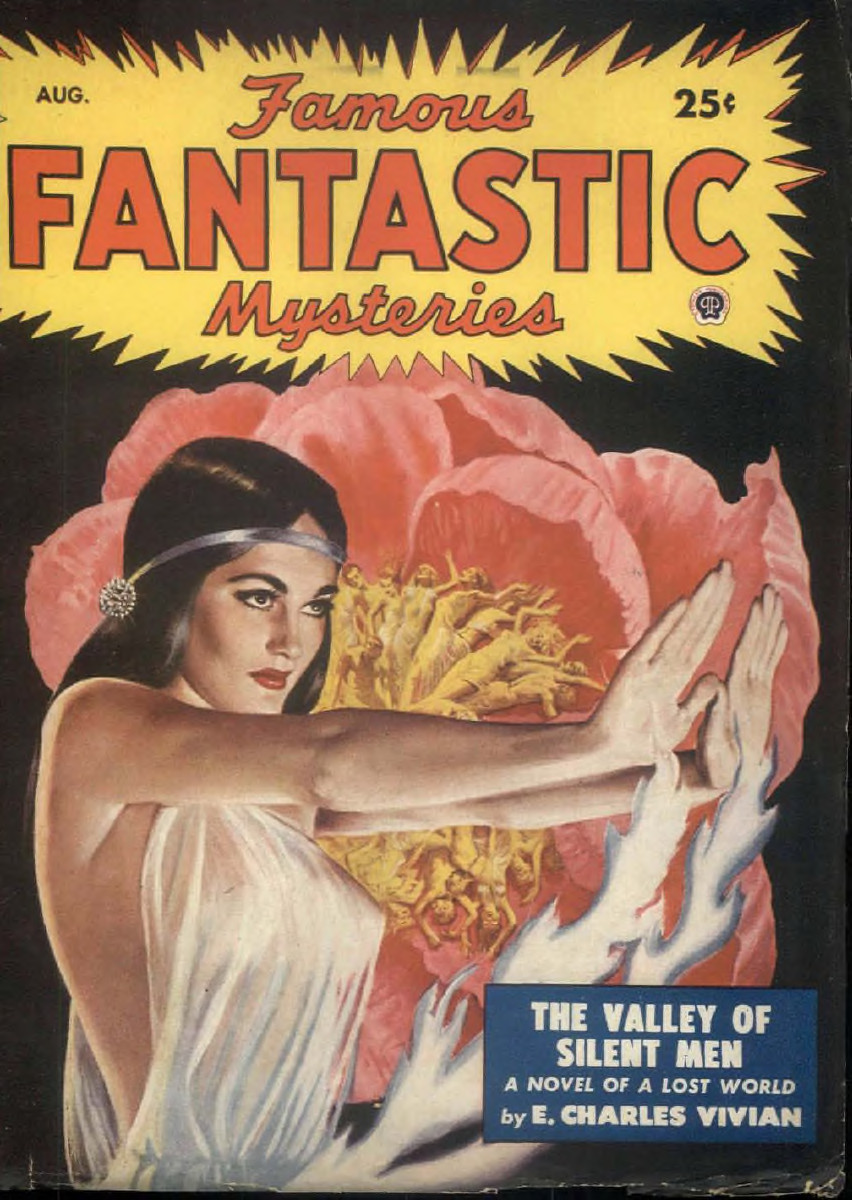 Larenence Sterne Stevens chopped a lot of wood for the August 1949 edition of Famous Fantastic Mysteries both painting this cover and contributing the interior illustrations for E.C. Vivian's (1882-1947) story "The Valley of the Silent Men." (There is additional art in the number contributed by Hannes Bok.) The clingy gown motif makes an interior appearance: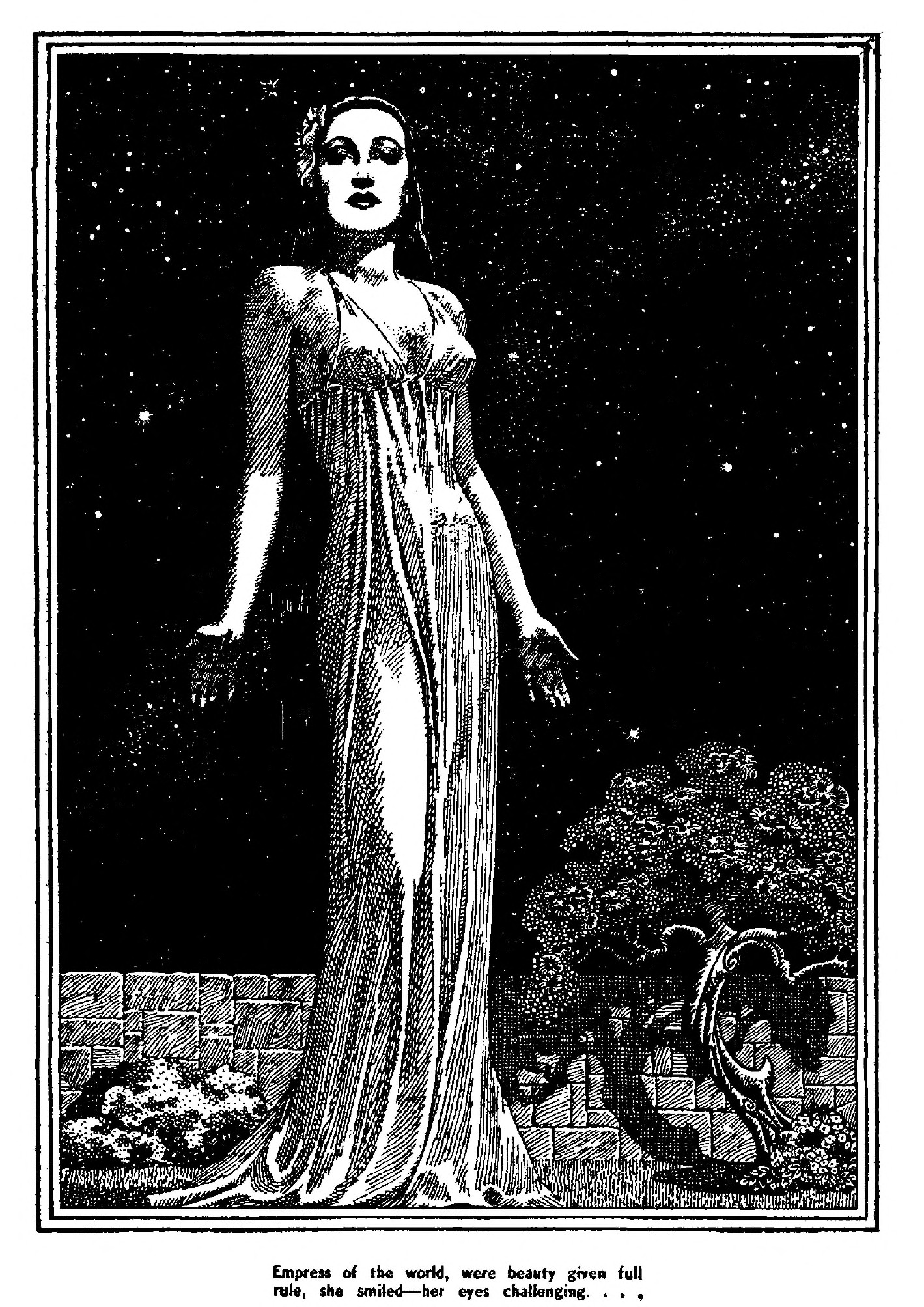 Of course at times when the sacred fire burns brightly perhaps no gown at all is apropros…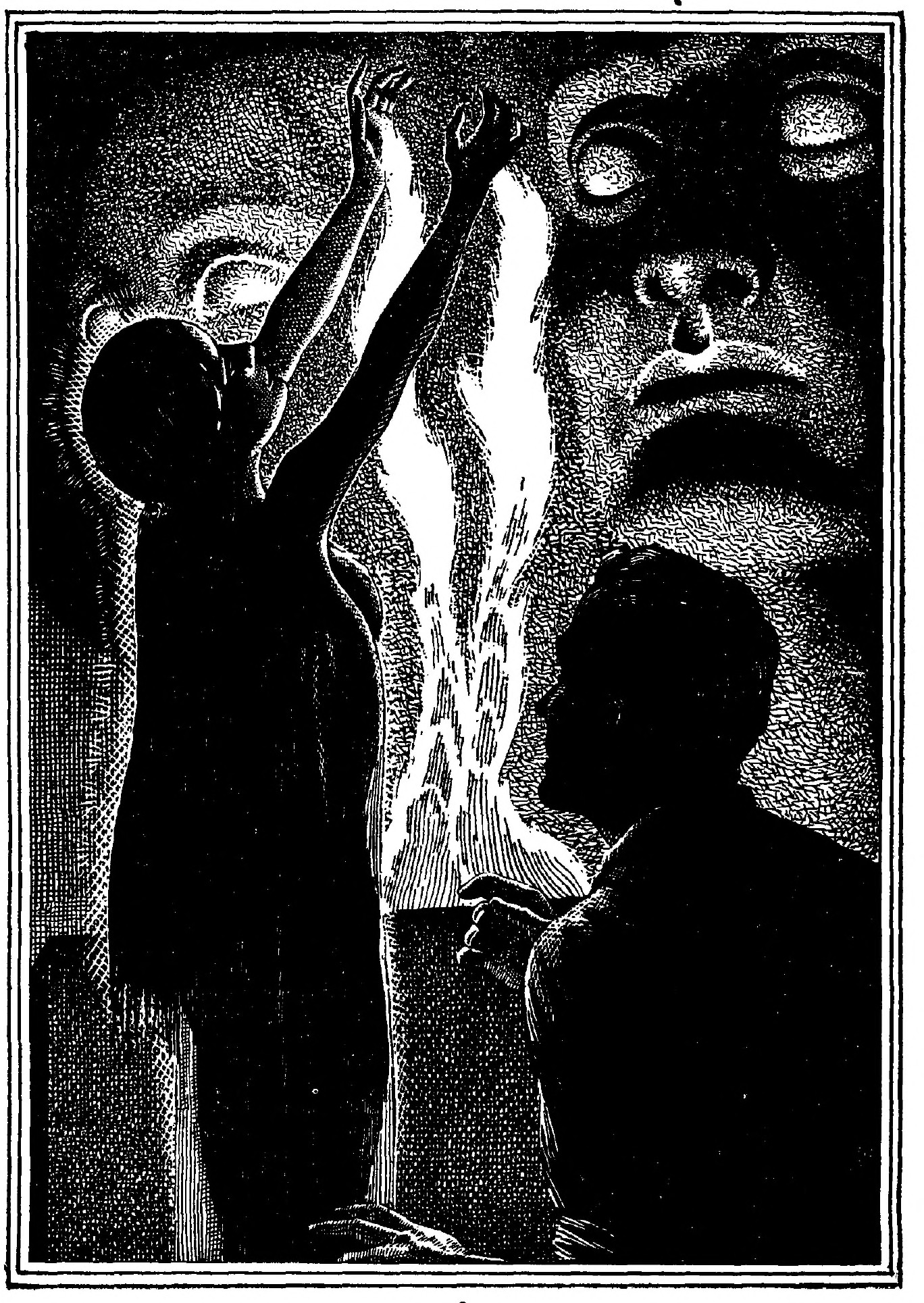 This edition of Famous Fantastic Mysteries is available to read and download at the Internet Archive.