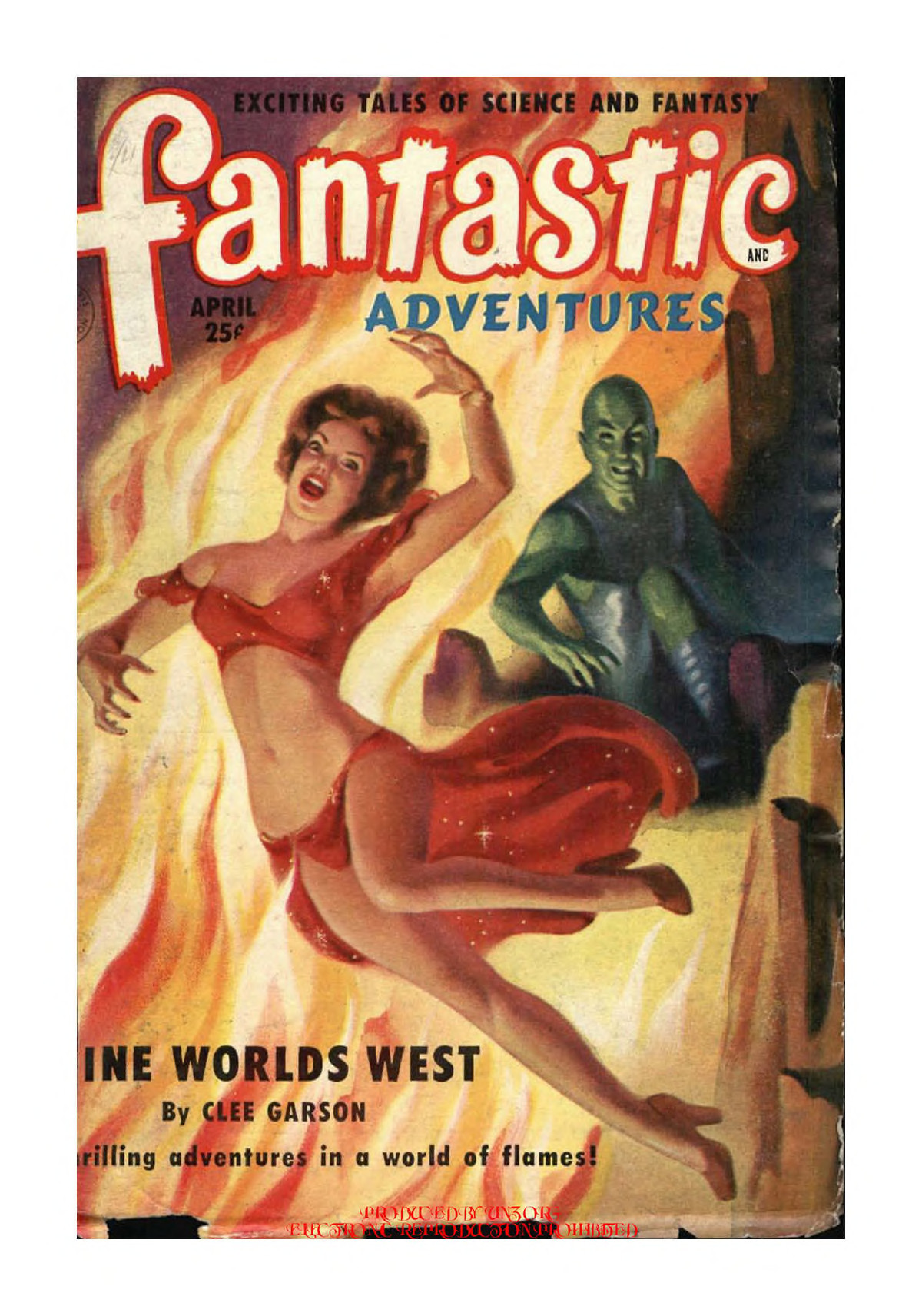 Menace was a prominent theme in the April, 1951 issue of Fantastic Adventures, especially on this cover by Harold McCauley. A version with more vivid colors (but smaller) can be found at the issue entry at the Internet Speculative Fiction database: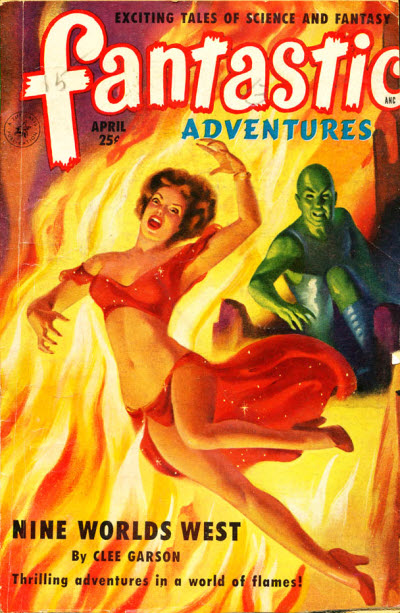 The menace continues with interior artwork by Henry Sharp (1912-2005), illustrating E.K. Jarvis's story "A Matter of Principle."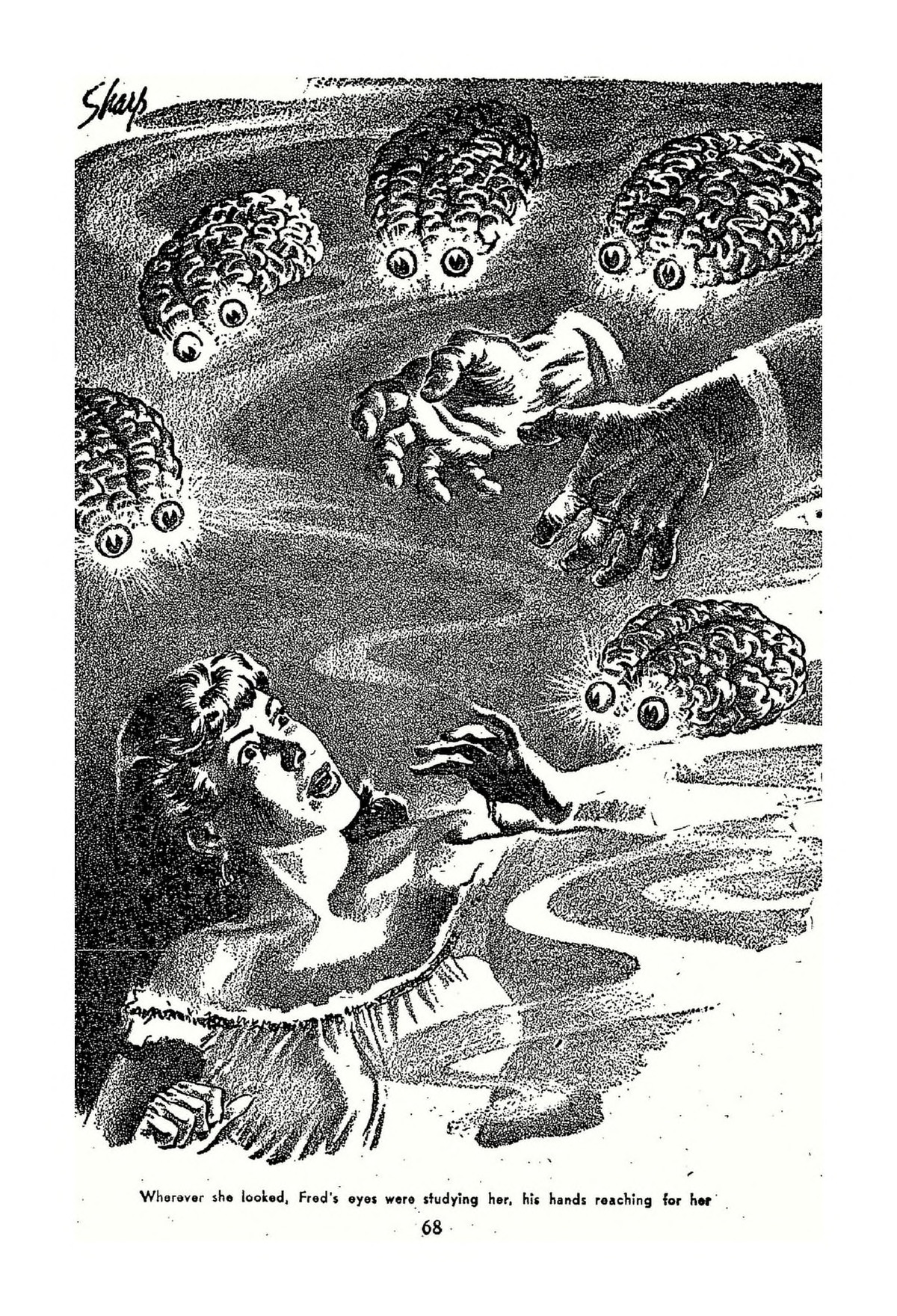 This issue of Fantastic Adventures is available to be read or downloaded from the Internet Archive.