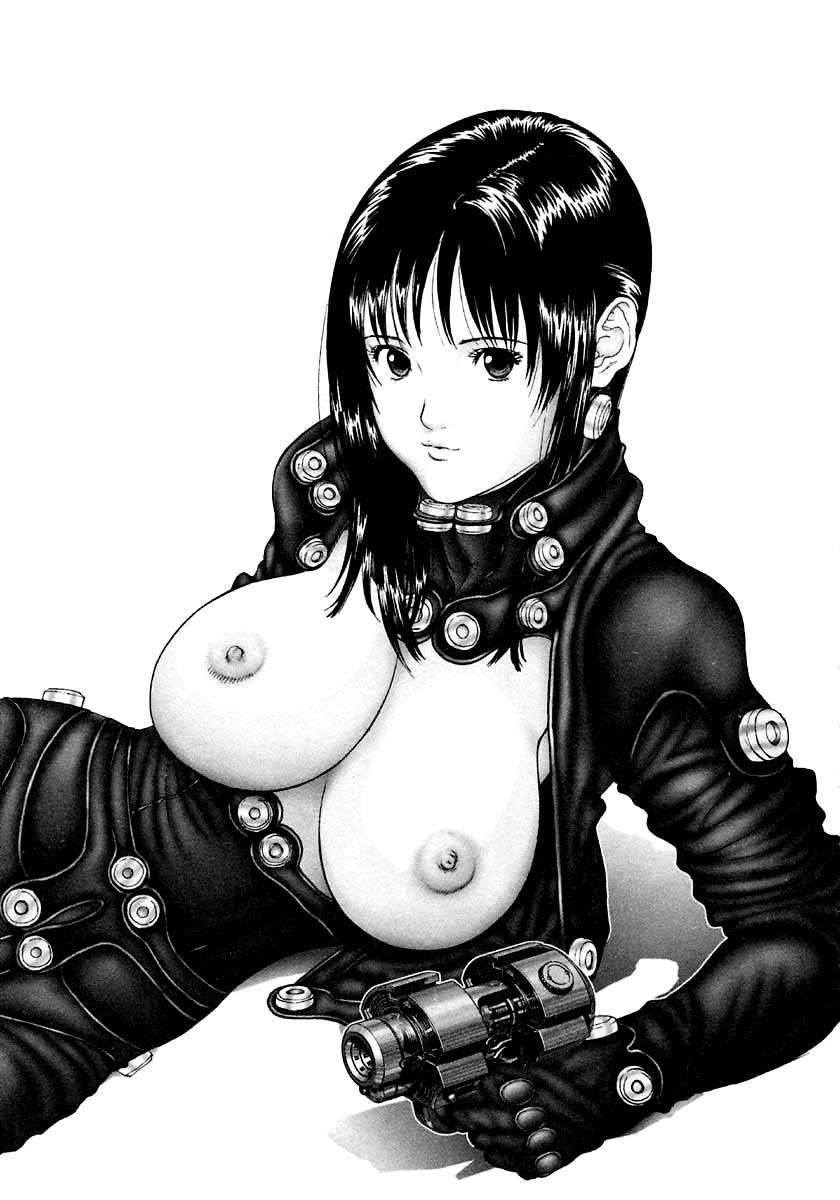 Original post here. This image was researched by Bacchus at ErosBlog as part of the "Δ commission." The research was originally published at Hedonix as "Δ 016 – /You Can Get More With Big Breasts And A Gun…'." Here is what Bacchus found.
The originating tumblr post in this image's chain of tumblr provenances includes the tags "#gantz #ガンツ #oku hiroya #seinen #manga #mangacap #monochrome #myedit". That final tag suggests the image is an edit unique to the Tumblr where found. The rest of the tags lead directly to the source artwork, which is this manga page:

The page is from the Gantz/11 manga (viewable in full here) which is credited to the Hiroya Oku Works. Gantz (or ガンツ) is 383 chapters long, is drawn by Hiroya Oku, and supports a 26 episode anime adaptation. The artist has an official web page here.