For some, anyway. Original post here.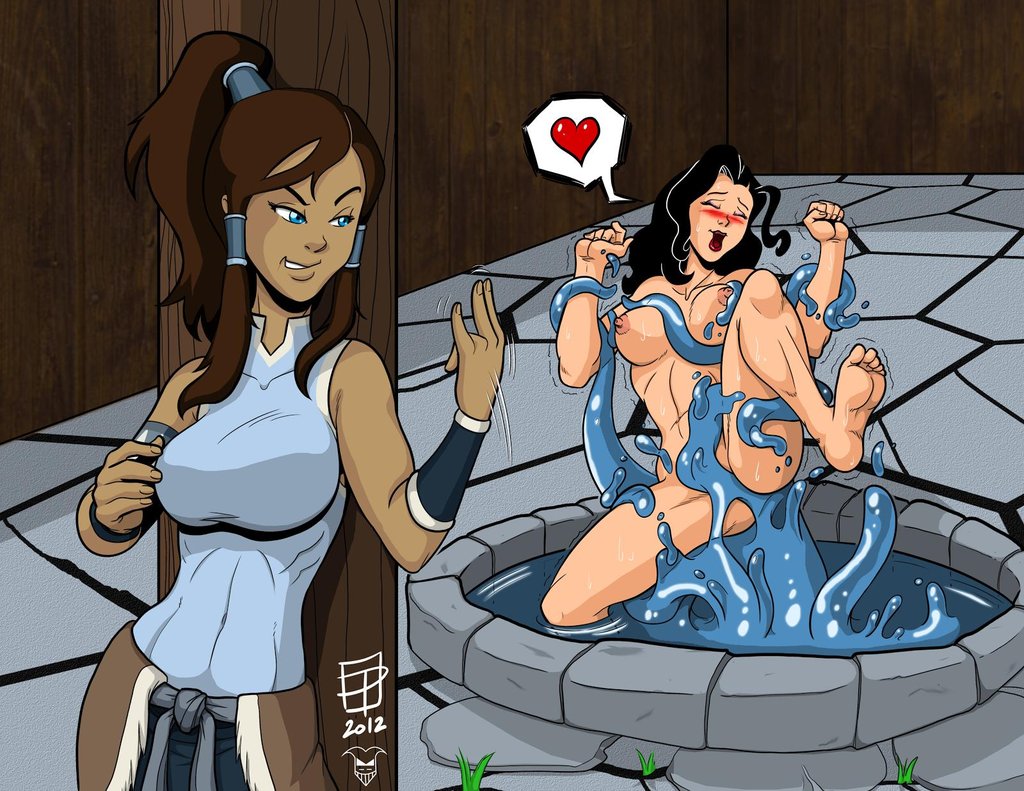 Sourced to This shouldn't be as hot as it is. I also had Bacchus do one of his earliest attribution reports on this image, and here it is.
Hey, thanks for having me research this image. Its provenance can be best explained by this pair of blog posts, which also contain high-resolution versions of the art:

http://stardragon77.blogspot.com/2012/12/asamis-bath.html
http://callmepo.blogspot.com/2012/10/water-shocker.html

This is a fan art image featuring the characters Korra and Asami from a TV show called The Legend of Korra (http://en.wikipedia.org/wiki/The_Legend_of_Korra). It was colored by Stardragon (first blog link above) from line art by "Call Me Po" (second blog link).

Stardragon writes:

"What we have here is a commissioned lineart that I colored. The lineart was done by CallMePo. Originally, I had seen a sketch of this called "Water Shocker" and I felt that it was too good to let it go to waste so I called him up and asked to have him digitally line it and he said "yes" (although it was for a price which was no problem). Afterwards I set about to color it. The only real difficulty, in my opinion, was coloring the background. But right now I'm not completely satisfied with it, so if anyone out there has any expertise in background coloring, let me know."

In addition to their blogs linked above, these artists each have DeviantArt pages:

http://stardragon77.deviantart.com/
http://callmepo.deviantart.com/
Bacchus is actively taking image research commissions, and if you have adult imagery you're curious to learn more about, I encourage you to visit Bacchus's introductory post for his image-searching service, where you can find details about how to commission him.