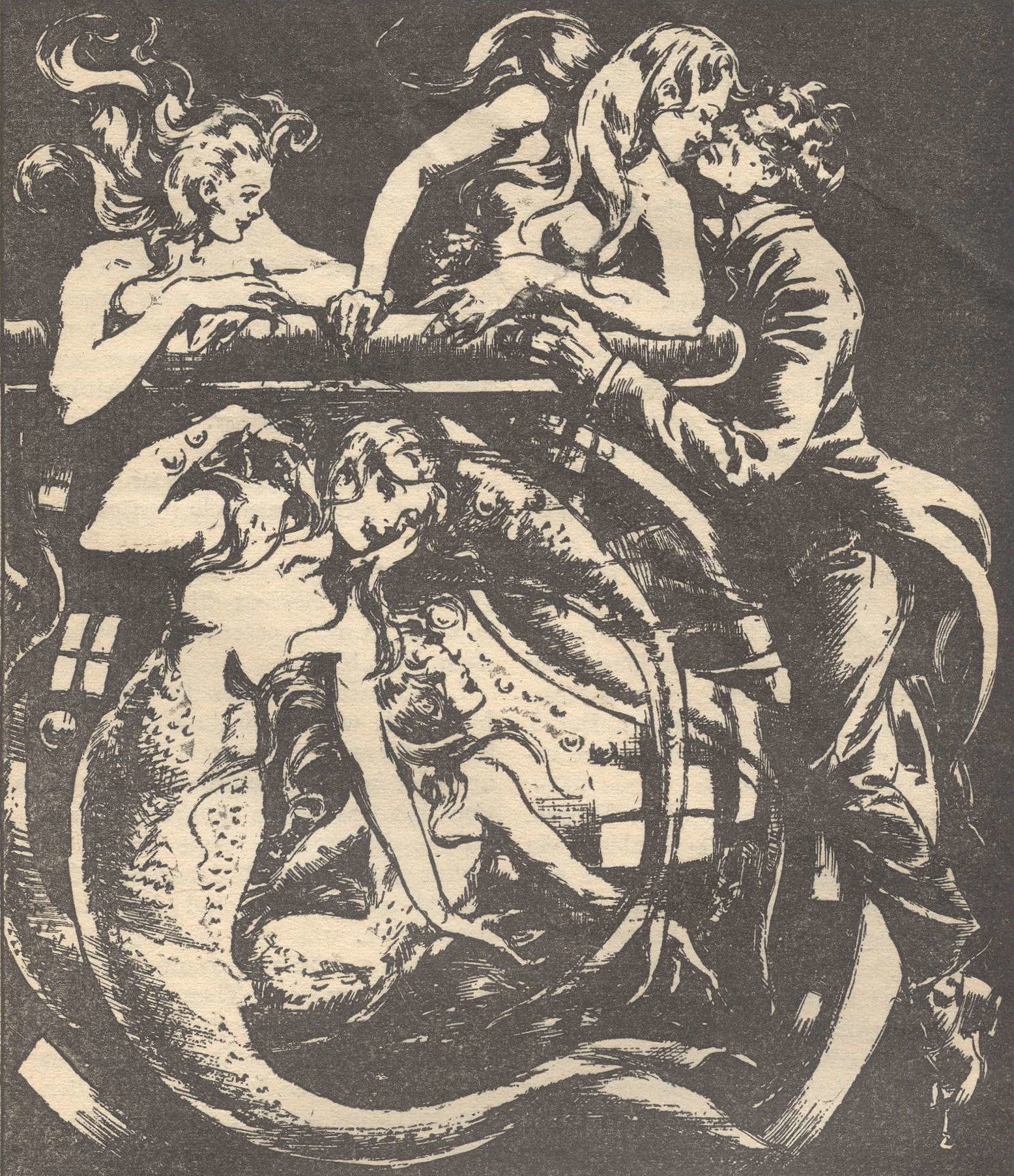 From Planet Stories, Winter 1946, illustrating a story by Larry Sternig, "Breath of Beelzebub." Art is uncredited. The issue cover brings the sexy: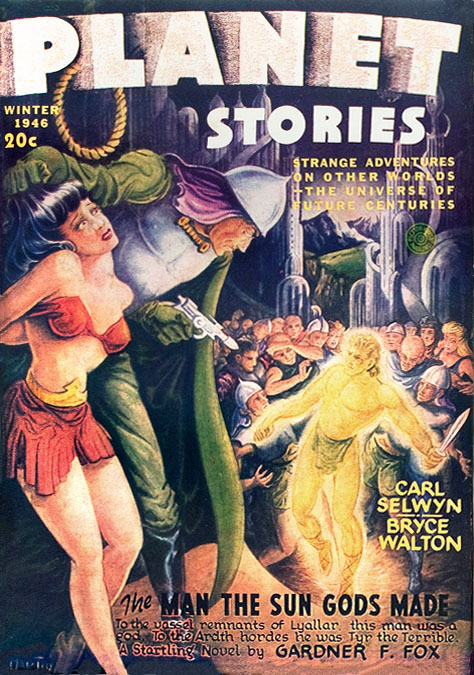 The cover is believed to be the work of artist Chester Martin (1924-2013), and I have taken this version of it from his entry page at pulpartists.com.
This issue of Planet Stories can be read at and downloaded from the Internet Archive.