You can click on the map to view at full size (3325 by 2985 px) or download (~800 Kb).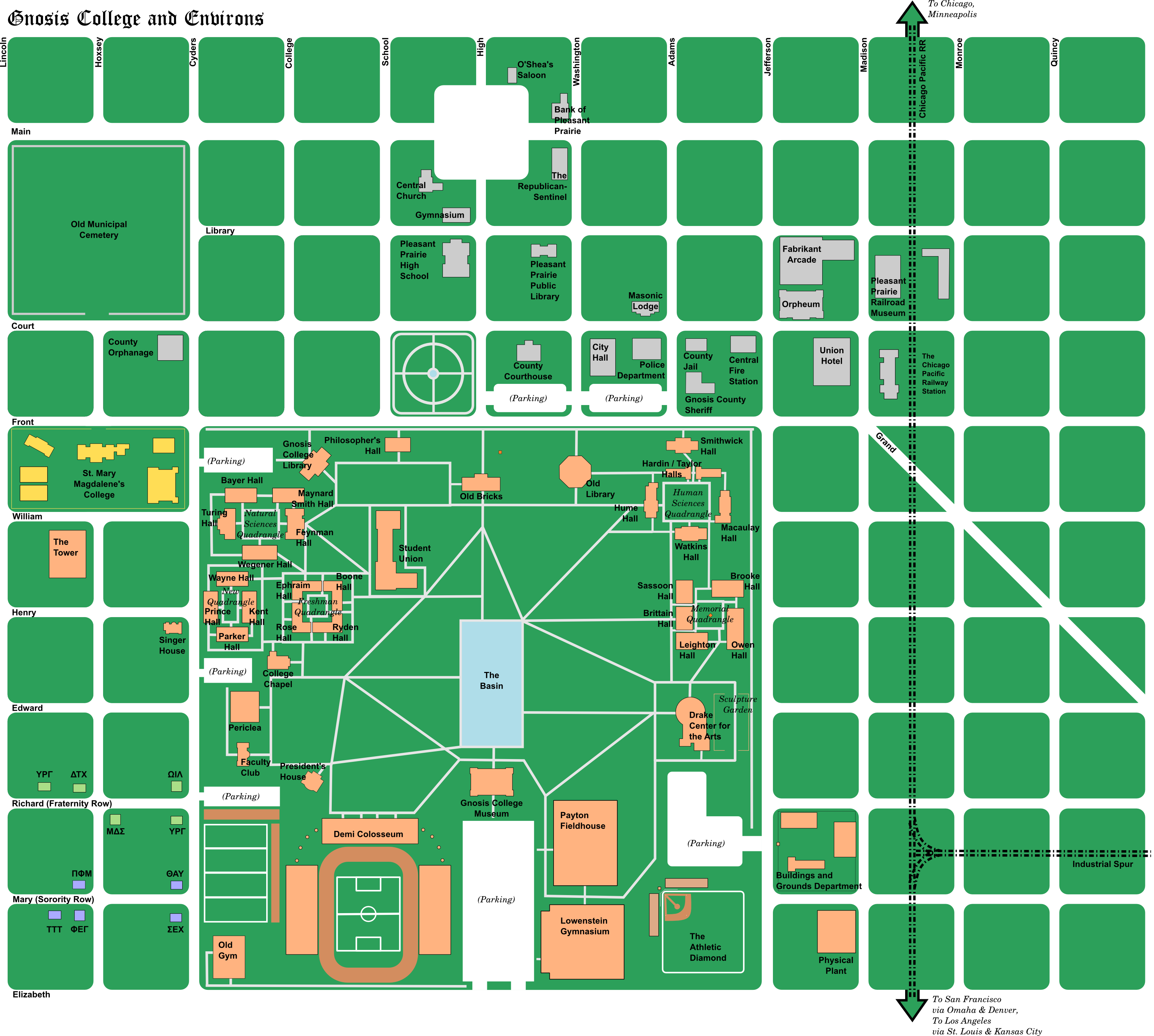 Map of Gnosis College and Its Pleasant Prairie Environs written and commissioned by Dr. Faustus of EroticMadScience.com and drawn by Lon Ryden is published under a Creative Commons Attribution-NonCommercial-NoDerivs 3.0 Unported License.)
Detailed discussion to post soon.