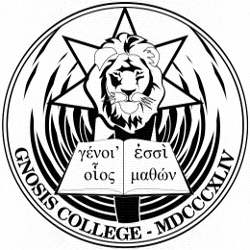 Go to current issue  |  Most recent page | Back issues
Index of past volumes of the Tales of Gnosis College collected in various formats at the Internet Archive.
Here are the collected tales of Gnosis College, beginning with The Apsinthion Protocol. The current issue appears on this page, with posts of new pages as they appear on the EroticMadScience.com front page. Back issues appear in a thumbnail index at the bottom of the page.
Current Issue: Volume 13, Chapter 4
Fruiting Bodies, Chapter 4
Note: Fruiting Bodies is written by Vinnie Tesla.
Cover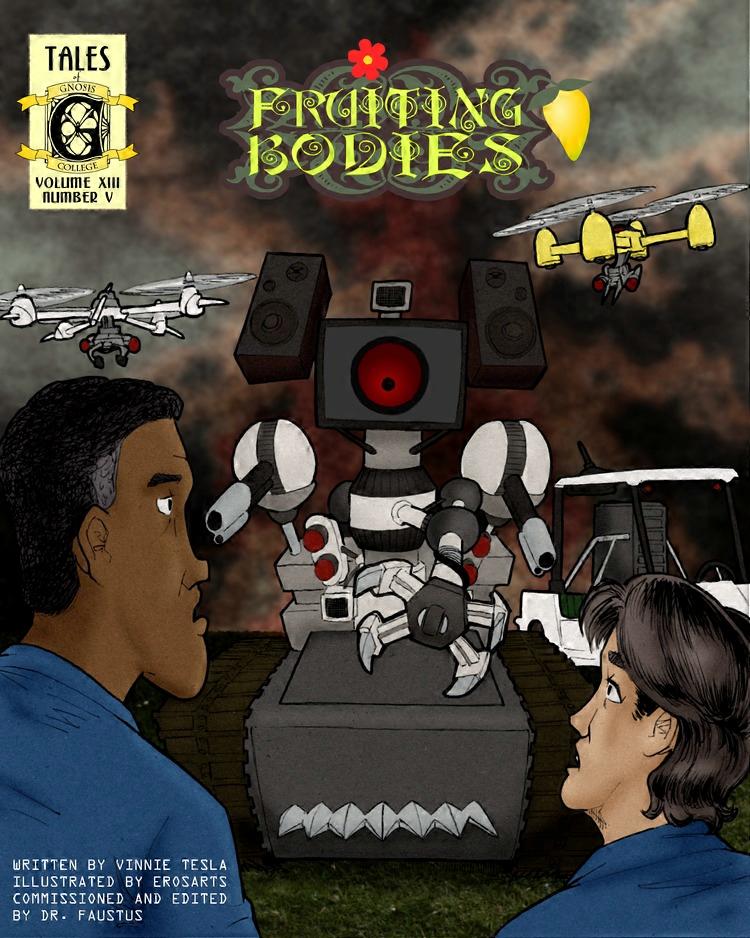 01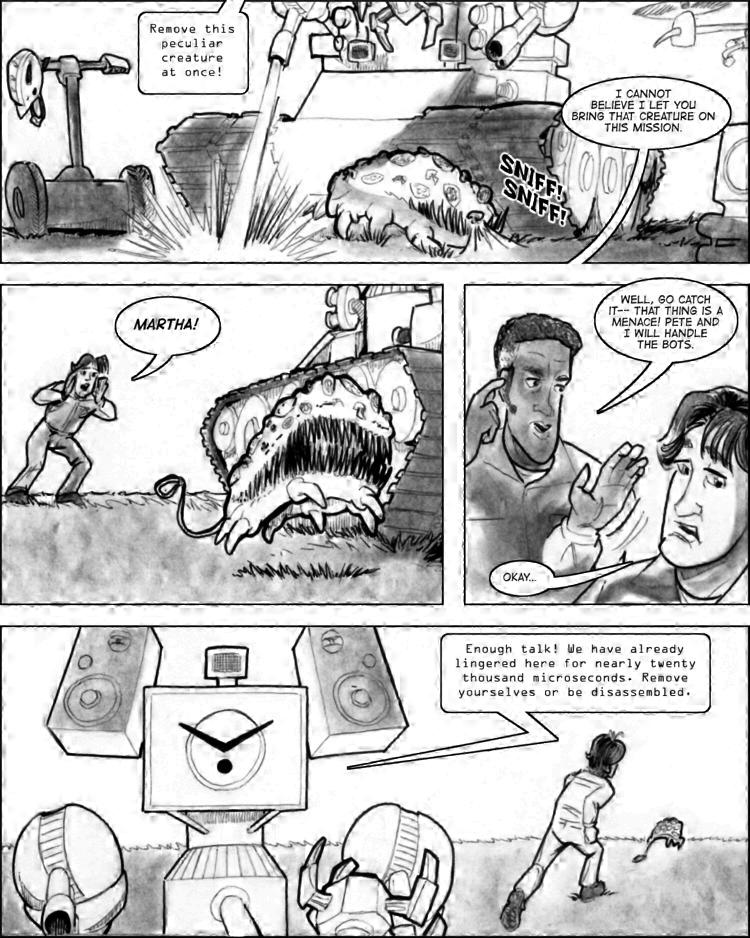 Back Issues
| | | | |
| --- | --- | --- | --- |
| Vol. I, Ch. 1 | Vol. I, Ch. 2 | Vol I., Ch. 3 | Vol I., Ch. 4 |
| Vol. I, Ch. 5 | Vol. I, Ch. 6 | Vol. I, Ch. 7 | Vol. II, Ch. 1 |
| Vol. II, Ch. 2 | Vol. II, Ch. 3 | Vol. II, Ch. 4 | Vol. II, Ch. 5 |
| Vol. III, Ch. 1 | Vol. III, Ch. 2 | Vol. III, Ch. 3 | Vol. III, Ch. 4 |
| Vol. III, Ch. 5 | Vol. IV, Ch. 1 | Vol. IV, Ch. 2 | Vol. IV, Ch. 3 |
| Vol. IV, Ch. 4 | Vol. IV, Ch. 5 | Vol. V, Ch. 1 | Vol. V, Ch. 2 |
| Vol. V, Ch. 3 | Vol. V, Ch. 4 | Vol. V, Ch. 5 | Vol. V, Ch. 6 |
| Vol. VI, Ch. 1 | Vol. VI, Ch. 2 | Vol. VI, Ch. 3 | Vol. VI, Ch. 4 |
| Vol. VI, Ch. 5 | Vol. VII, Ch. 1 | Vol. VII, Ch. 2 | Vol. VII, Ch. 3 |
| Vol. VII, Ch. 4 | Vol. VII, Ch. 5 | Vol VII, Ch. 6 | Vol. VII, Ch. 7 |
| Vol. VII, Ch. 8 | Vol. VIII, Ch. 1 | Vol. VIII, Ch. 2 | Vol. VIII, Ch. 3 |
| Vol. VIII, Ch. 4 | Vol. VIII, Ch. 5 | Vol. VIII, Ch. 6 | Vol. VIII, Ch. 7 |
| Vol. VIII, Ch. 8 | Vol. IX, Ch. 1 | Vol IX, Ch. 2 | Vol. IX, Ch. 3 |
| Vol. IX, Ch. 4 | Vol. IX, Ch. 5 | Vol. IX, Ch. 6 | Vol. IX, Ch. 7 |
| Vol. IX, Ch. 8 | Vol. IX, Ch. 9 | Vol. IX, Ch. 10 | Vol. X, Ch. 1 |
| Vol. X, Ch. 2 | Vol. X, Ch. 3 | Vol. X, Ch. 4 | Vol. X, Ch. 5 |
| Vol. X, Ch. 6 | Vol. X, Ch. 7 | Vol. X, Ch. 8 | Vol. X, Ch. 9 |
| Vol. X, Ch. 10 | Vol. X, Ch. 11 | Vol. XI, Ch. 1 | Vol. XI, Ch. 2 |
| Vol. XI, Ch. 3 | Vol. XI, Ch. 4 | Vol. XI, Ch. 5 | Vol. XI, Ch. 6 |
| Vol. XI, Ch. 7 | Vol. XI, Ch. 8 | Vol. XII, Ch. 1 | Vol XII, Ch 2 |
| Vol XII, Ch 3 | Vol XII, Ch 4 | Vol XII, Ch 5 | Vol XII, Ch 6 |
| Vol XIII, Ch. 1 | Vol.XIII, Ch. 2 | Vol.XIII, Ch. 3 | Vol.XIII, Ch. 4 |