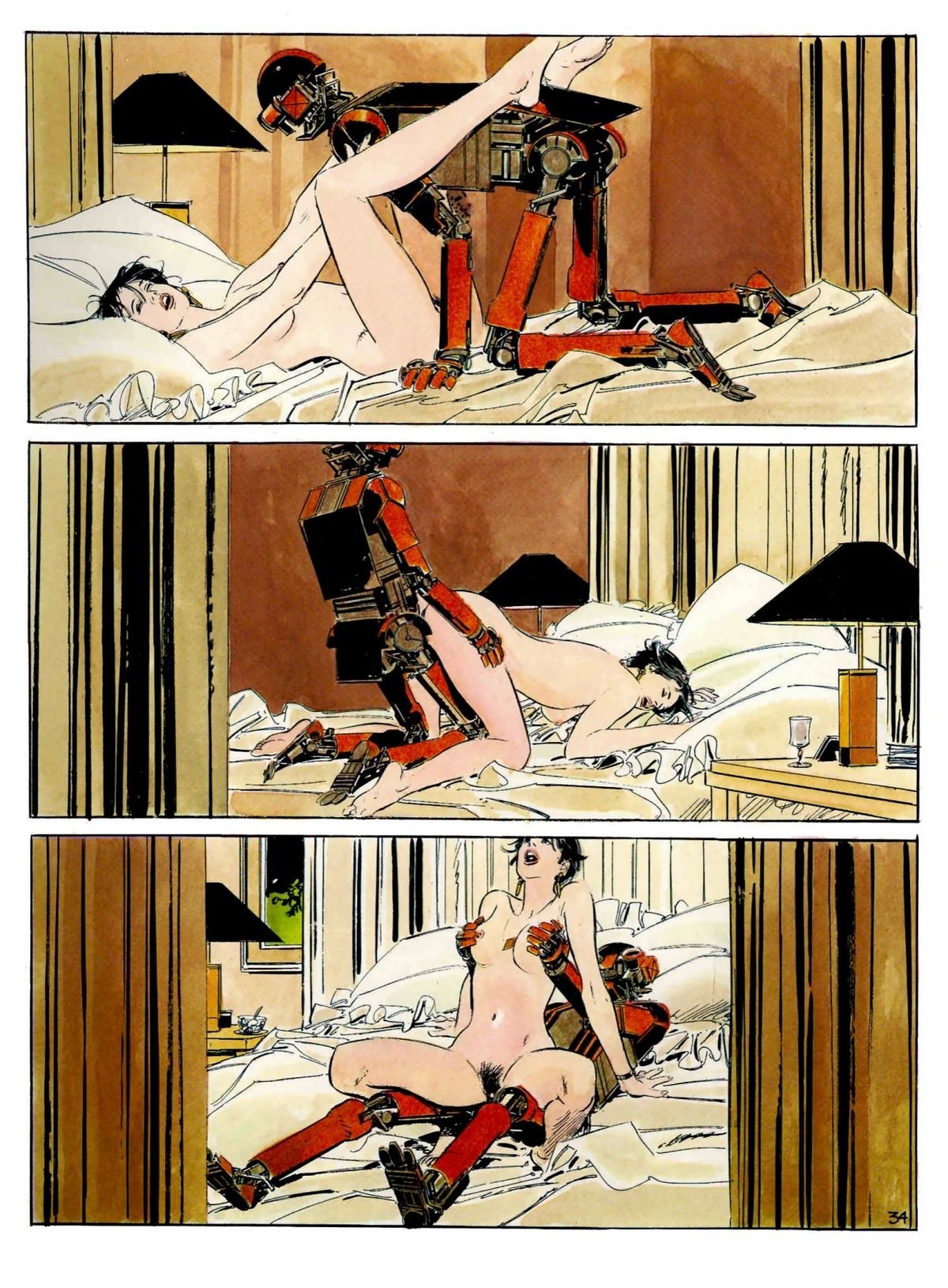 My original tumblr post here. This image was researched by Bacchus at ErosBlog as part of the "Δ commission." The research was originally published at Hedonix as "Δ 027 – Robot Of Many Positions." Here is what Bacchus found.
Because of a post at ErosBlog I recognized this image as a page (page 34 as can seen in the scan lower right) from the English-language version of The Survivor by French comic artist Paul Gillon. There were at least three more books of The Survivor after this first one. (#2 #3 #4)

There is a somewhat detailed English-language profile of Paul Gillon here.