We're going to shift for mid-day content to a new genre, one that I think echoes many of the themes of American pulp art and may have in some cases been inspired by it. This the trashy Euro semi-porn comic, and specifically the French bande dessinée adulte, of which a vast number were produced in the 1970s and 80s. The art is seldom as good as American pulp at its best, but the level of inspired weirdness is just as high and often higher. I'm hoping to do a long run of these here at Erotic Mad Science, a run so long that it will be from time to time interrupted by various original second-feature material.
Our first offering is a little comic called Auranella, which an information page on is publisher indicates was meant to be about a "fantastic or legendary" main character and which was also released in an Italian edition, where its main character was named "Uranella." It is identified as the work of the Italian comics artist Floriano Bossi (1926-1995). Here we have a beauty trapped in a web and menaced by a giant spider, which is very pulp.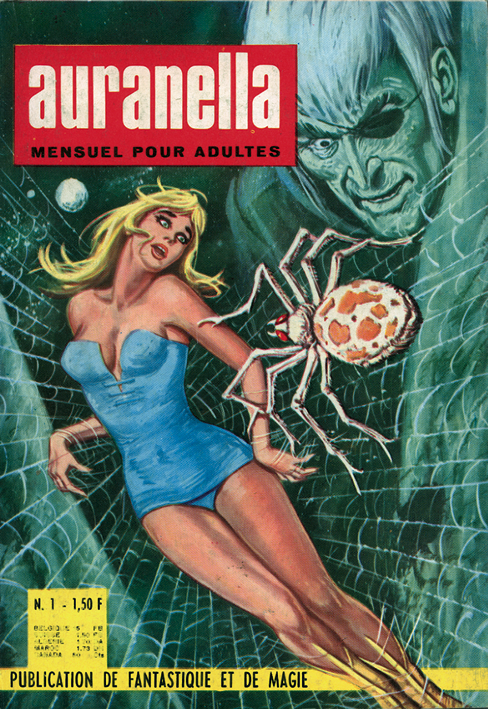 By a later edition we would get the same character imprisoned in a sphere, which is almost tube girl of her.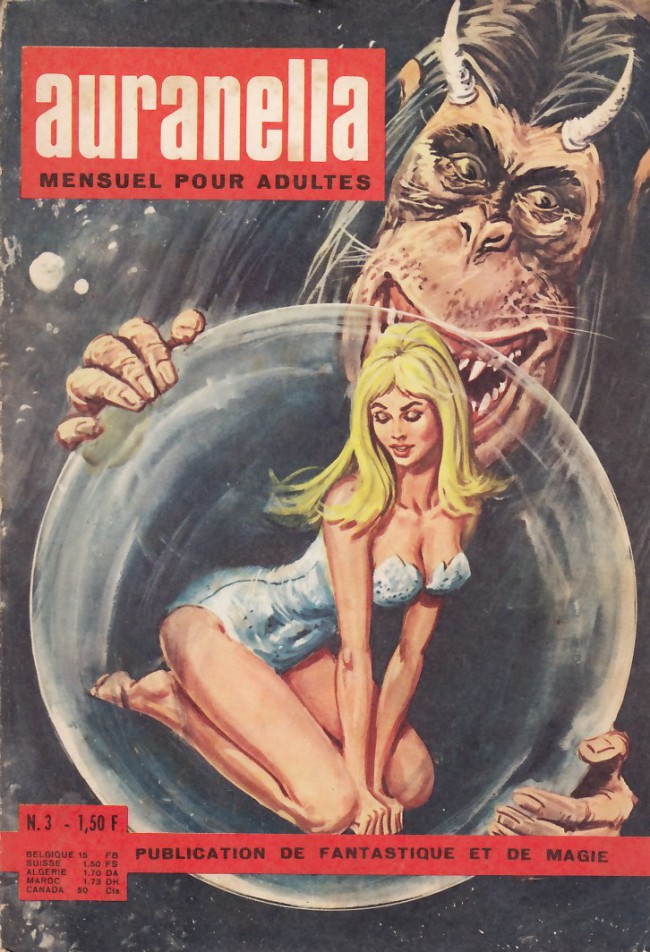 By a giant ape, no less. That's very pulp.