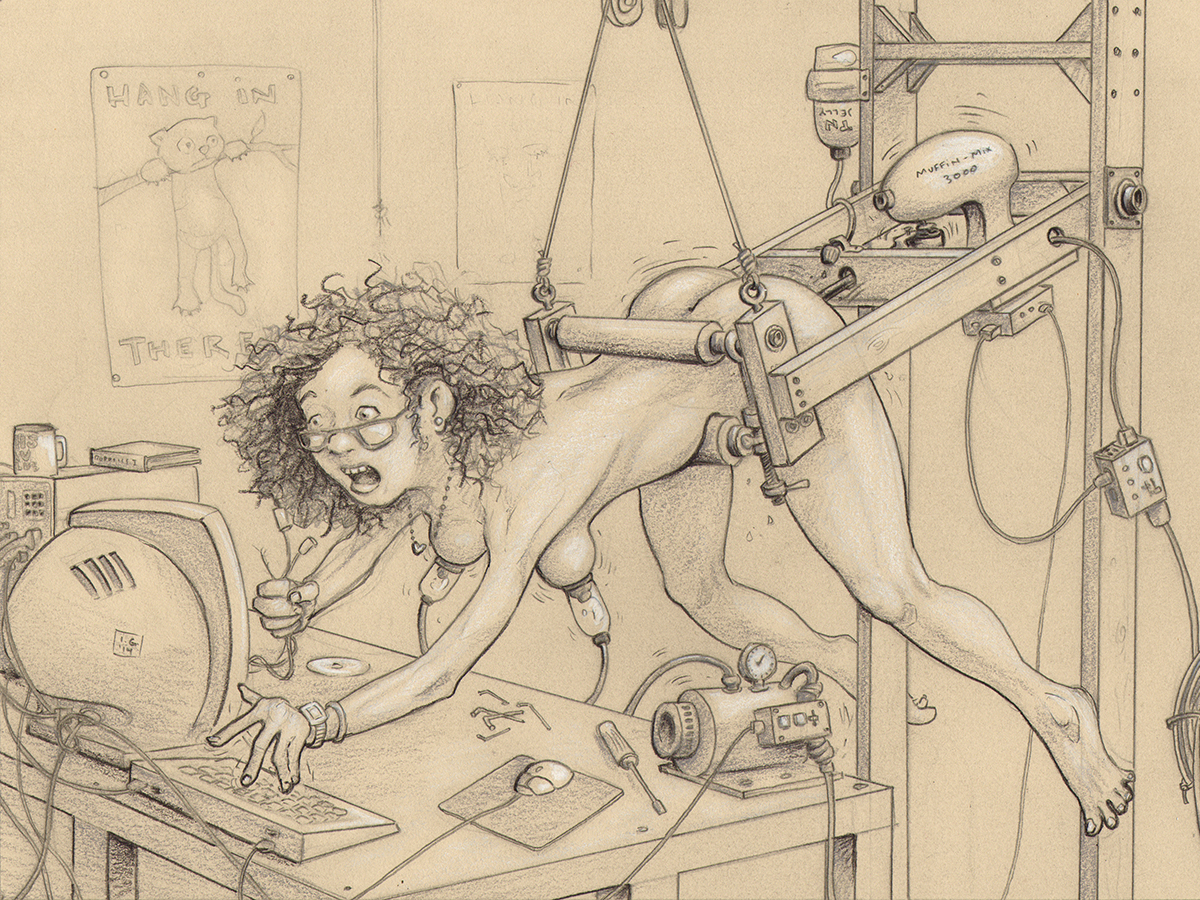 Original post here. This image was researched by Bacchus at ErosBlog as part of the "Δ commission." The research was originally published at Hedonix as "Δ 018 – Runaway Sex Machine." Here is what Bacchus found.
This artwork is called Mad Science Project, and it is by irongnome at Hentai Foundry. The artist writes:

Here we find the girl from this previous picture testing out her new invention. Of course, some bugs are to be expected in any new technology… ctrl alt del!!