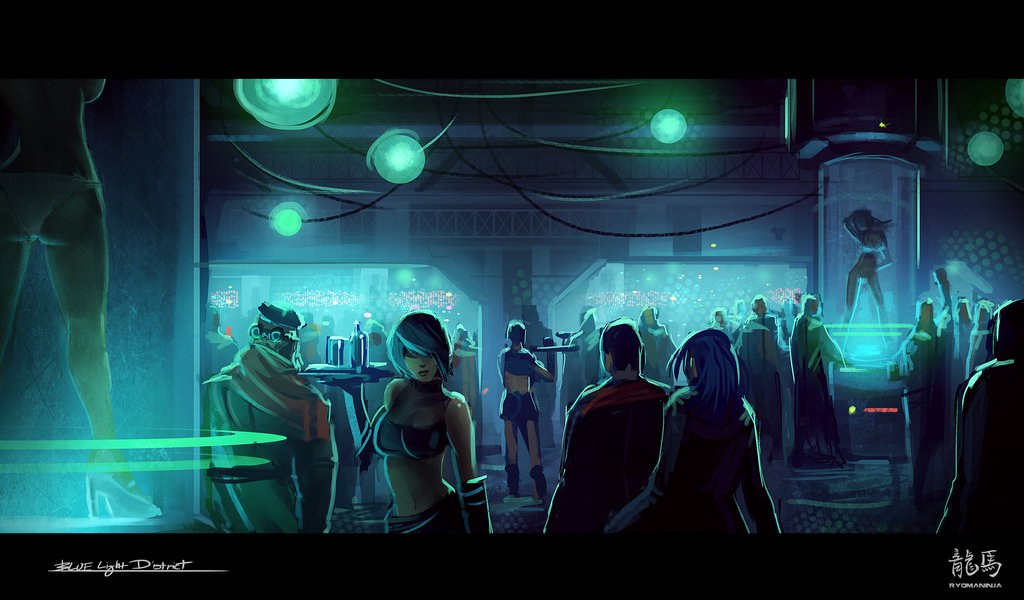 Original post here. This image was researched by Bacchus at ErosBlogBacchus at Erosblog as part of the "Γ commission." It was originally published at Hedonix as "Γ 008 – Blue Light District." Here is Bacchus's provenance:
This artwork is titled Blue Light District by artist RyomaNinja (aka Ryoma Tazi) and can be seen on DeviantArt. The artist writes:

I usually don't do interior scenes… so I did one! This is a future strip club… I tried to make it fast and kind of like early development art for a game or movie.