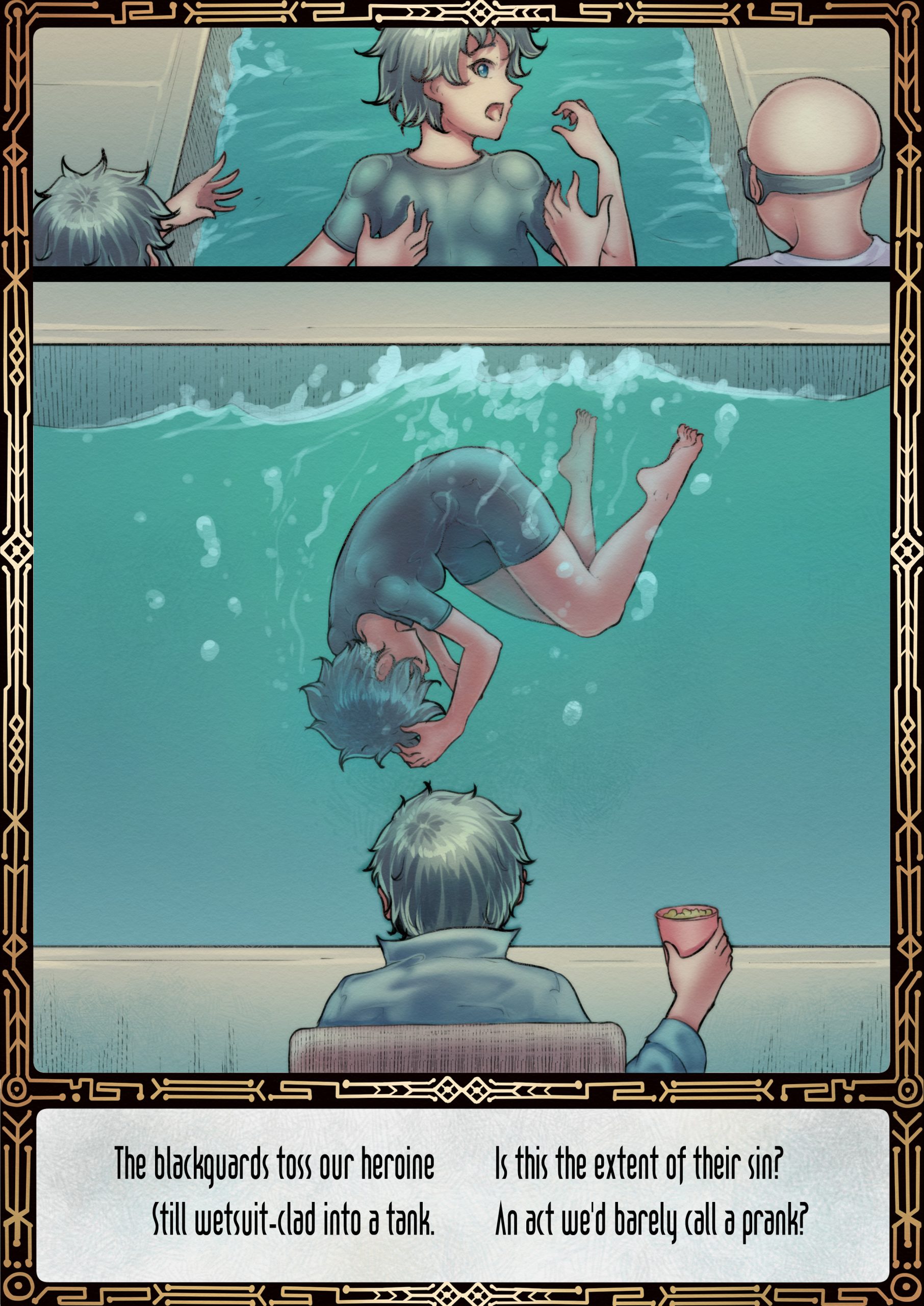 Iago Faustus wrote this story and its narrative light verses, and the story was illustrated by Dark Vasili, whom you can support on Patreon: patreon.com/DarkVasili.
Verse:
The blackguards toss our heroine
Still wetsuit-clad into a tank.
Is this the extent of their sin?
An act we'd barely call a prank?