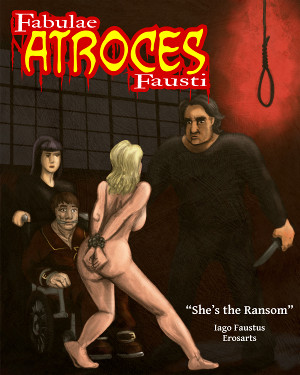 It has been a while since I've had a comic which I've written myself across my little network of sites, but I now have something to offer. "She's the Ransom" isn't Erotic Mad Science. It's something more like erotic horror. Or an attempt at a contemporary realization of the old-fashioned shudder pulps. Or it's a dark vision of things that are soon to come. The blurb I wrote for the copy deposited at the Internet Archive reads as follows:
In a near-future dystopia, a gang of rebels abduct a rich, politically-influential man and his wife and use them as actors in a macabre piece of political theater. This work is a short comic book. It contains violence and explicit sexual content and is not suitable for minors.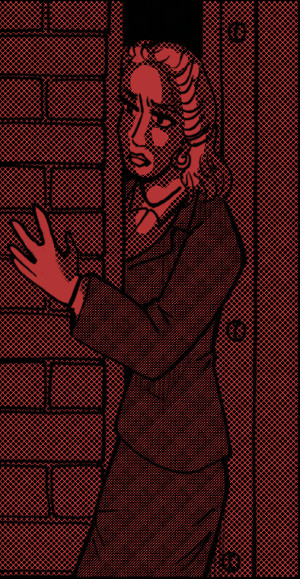 Clearly this comic is born out of a deep rage that began to rise in the early morning hours of November 9, 2016 and hasn't subsided since. I do not apologize for this. Making art means you need to go into your dark places and drag forth what you find there. (If you can't bring yourself to do that, perhaps you oughtn't be writing.) I shall however give you due warning; if you're triggered by sexual violence or political anger, you might want to give this little comic a miss. Since it's not appropriate for Erotic Mad Science, I've found it a home at my dark-art site Infernal Wonders. The post-up is unusually rich, with navigation links, script material, and also available downloads of the comic in PDF, CBZ, and EPUB formats.
Another note: "She's the Ransom" is the first is a series of new comics which I'm calling the Fabulae Atroces Fausti. I expect there will be others soon, perhaps a bit more cheerful than this one, if still, as the name suggests, rather shuddery.