This looks…a little scary.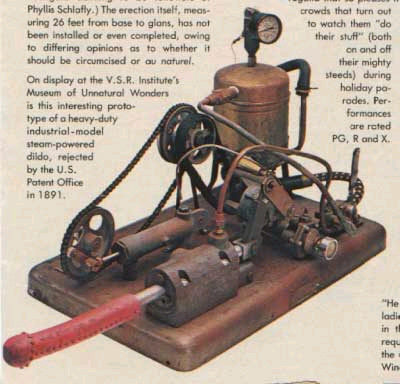 "Heavy-duty…industrial-model…steam powered…"  I wonder what industry would have used such things exactly.  (Let that be a challenge to all you writers of steampunk erotica!)  Found in this post at techmorgasmic.com.
Paul Fussell, in his magnificent book Wartime:  Understanding and Behavior in the Second World War, reports a song sung by G.I.s: (scroll down to see it)
So I guess we now know whence they got the idea.