Corwin concludes a justly popular lecture.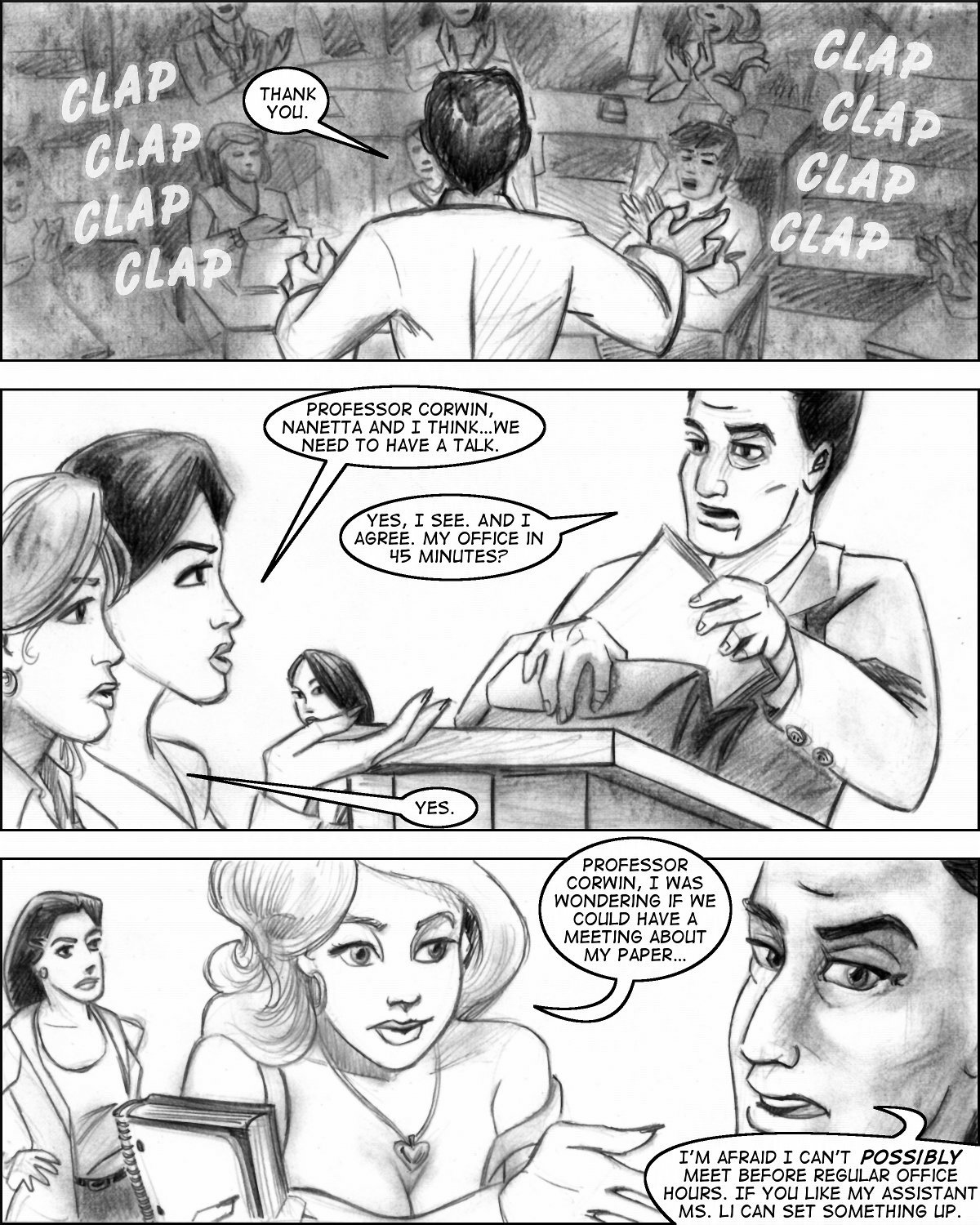 (Click on the image for larger size.

Apsinthion Protocol Chapter Three, Page Three written and commissioned by Dr. Faustus of EroticMadScience.com and drawn by Lon Ryden is published under a Creative Commons Attribution-NonCommercial-NoDerivs 3.0 Unported License.)
Perhaps this could be called femme fatale fail.