I knew I'd be gratified at having Niceman and Asian Dyna back for another round of live-action poses in a 3D world…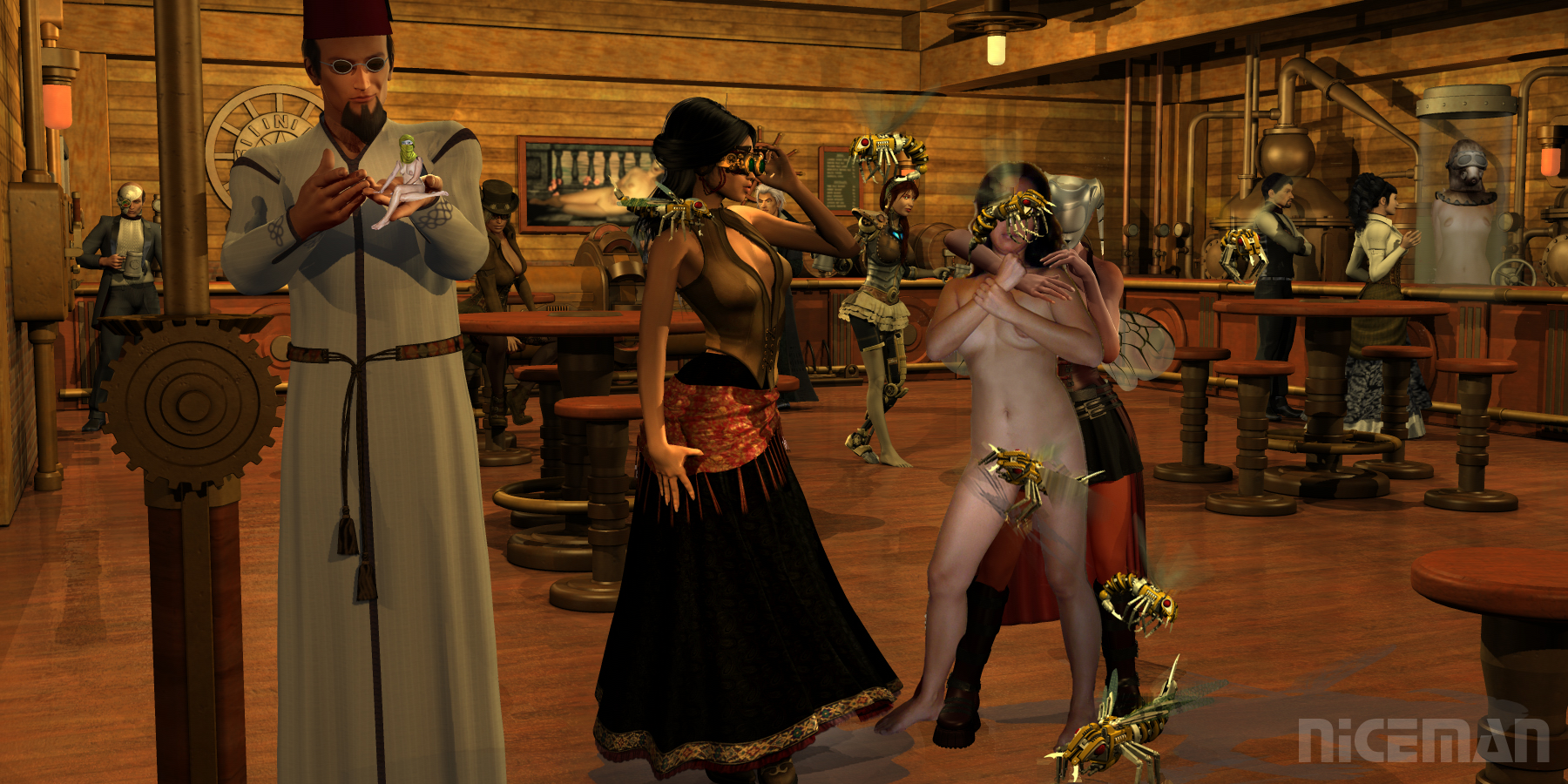 (Click on the image for full-size version.)

Mad Science Steampunk Tavern by by Niceman and Asian Dyna, commissioned by Dr. Faustus of EroticMadScience.com is licensed under a Creative Commons Attribution-NonCommercial-NoDerivs 3.0 Unported License.
This rather complicated image has a backstory. It began with my desire to have a bar scene, beginning with a place that I frequent in the real world.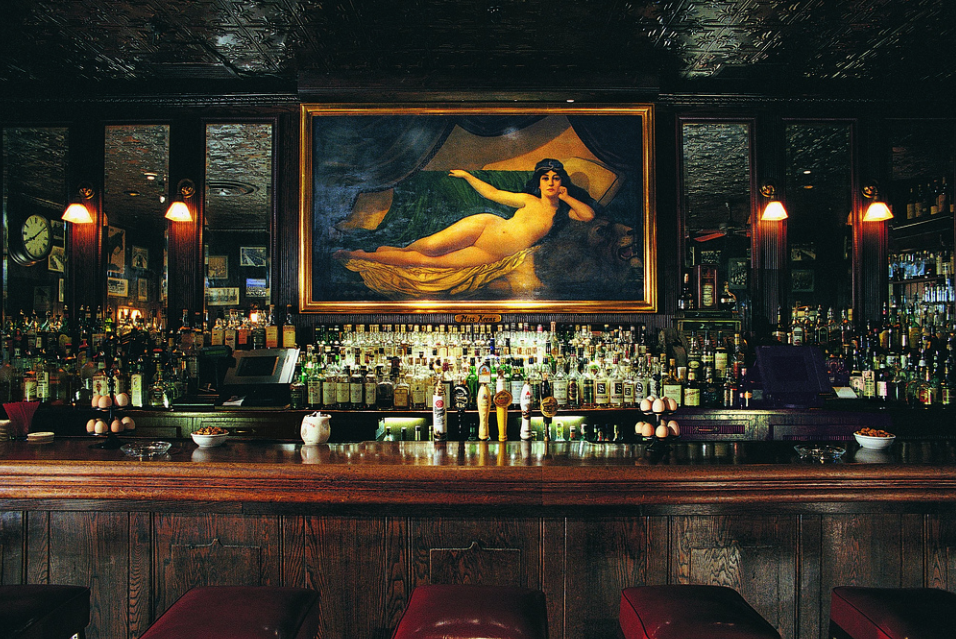 I've blogged about it at ErosBlog, but kudos to you if you can identify it without peeking!
Mischievous fellow that I am, I set a constraint for Niceman: he would have to incorporate a design suggestion of Dyna's.
Dyna's suggestion: how about multiple me-s?
Well that was way too much fun to pass up, because if there's one thing that we mad scientists love, it's the idea of duplicating beautiful women.
And so Nice went to work, and made a mad science bar. How many Dynas can you spot? We've got a tube girl, a reference to Invasion of the Bee Girls, a shrinking woman reference and…in the background…one more.