…ohmyohmyohmyohmyohmy…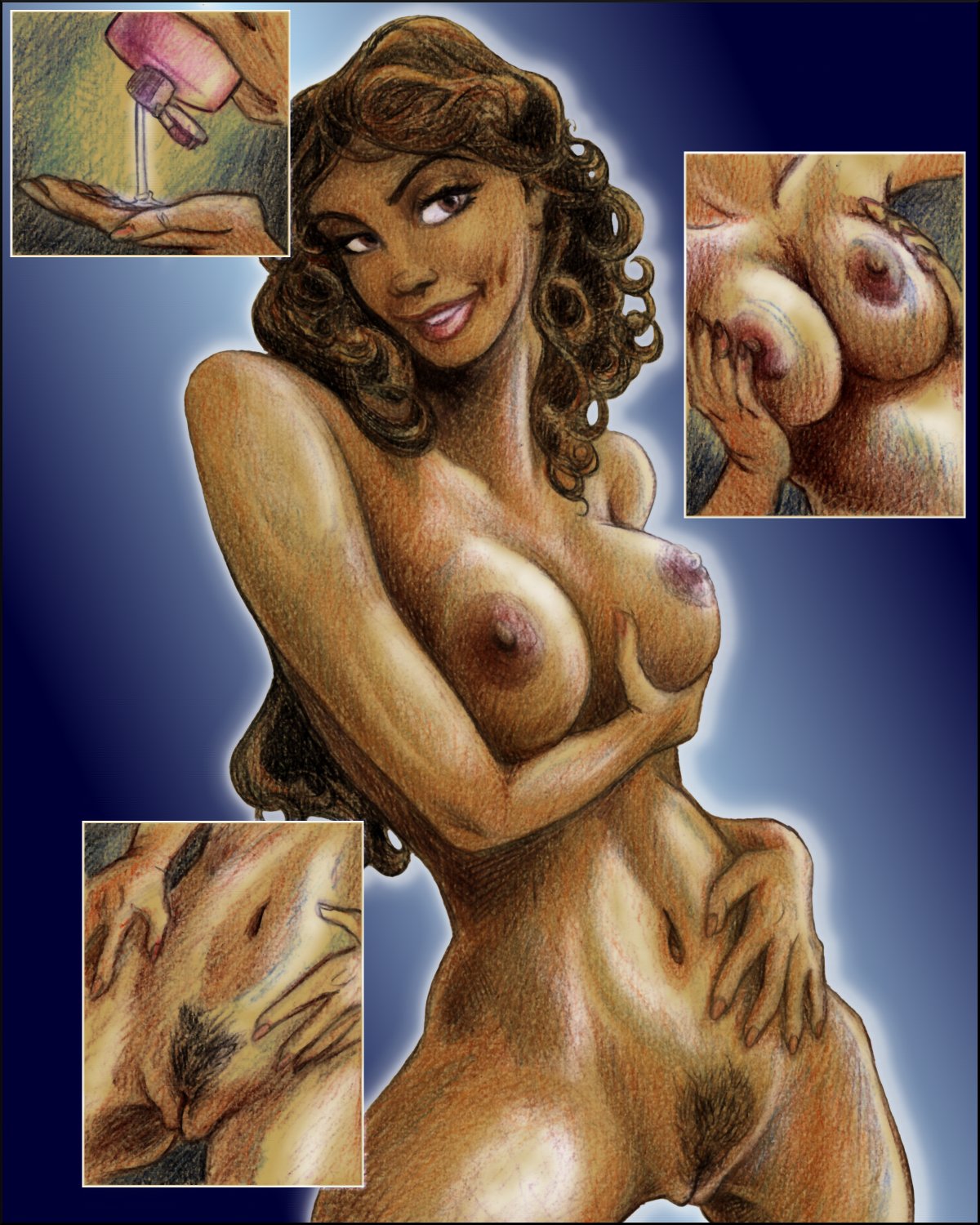 (Click on the image for larger size.

Apsinthion Protocol Chapter Five, Page Seventeen written and commissioned by Dr. Faustus of EroticMadScience.com and drawn by Lon Ryden is published under a Creative Commons Attribution-NonCommercial-NoDerivs 3.0 Unported License.)
Special Monday bonus. I'm always looking for new technologies to improve the distribution of Tales of Gnosis College, and, mad scientist wannabe that I am, I'm up for another experiment, which the publication of Lon's splendid mid-issue color page seems like an appropriate moment for.
Hitherto high-resolution issues of The Apsinthion Protocol have been distributed via torrents, and this technology, while it seems to work well enough, can be a little clunky for people who aren't familiar with it. So now I'm trying a more direct approach. I've made arrangement with a file distributing service called Sendspace to allow direct downloads of high-resolution PDF versions via links I can post right here. No additional software is needed: point, click, download, and it's yours. And not just yours to read, yours to copy and share to your heart's content, because they're all Creative Commons licensed.
The files are fairly large (usually 120-150 MB) so you might not want to attempt getting them if you don't have a broadband connection. I think they should download reasonably fast, though.
| | |
| --- | --- |
| Volume 1, Number 1 | Volume 1, Number 2 |
| Volume 1, Number 3 | Volume 1, Number 4 |
As always, I'd be grateful for any feedback on your experiences as a user and a reader.