Who else could the star of this month be than the extraordinary Laura?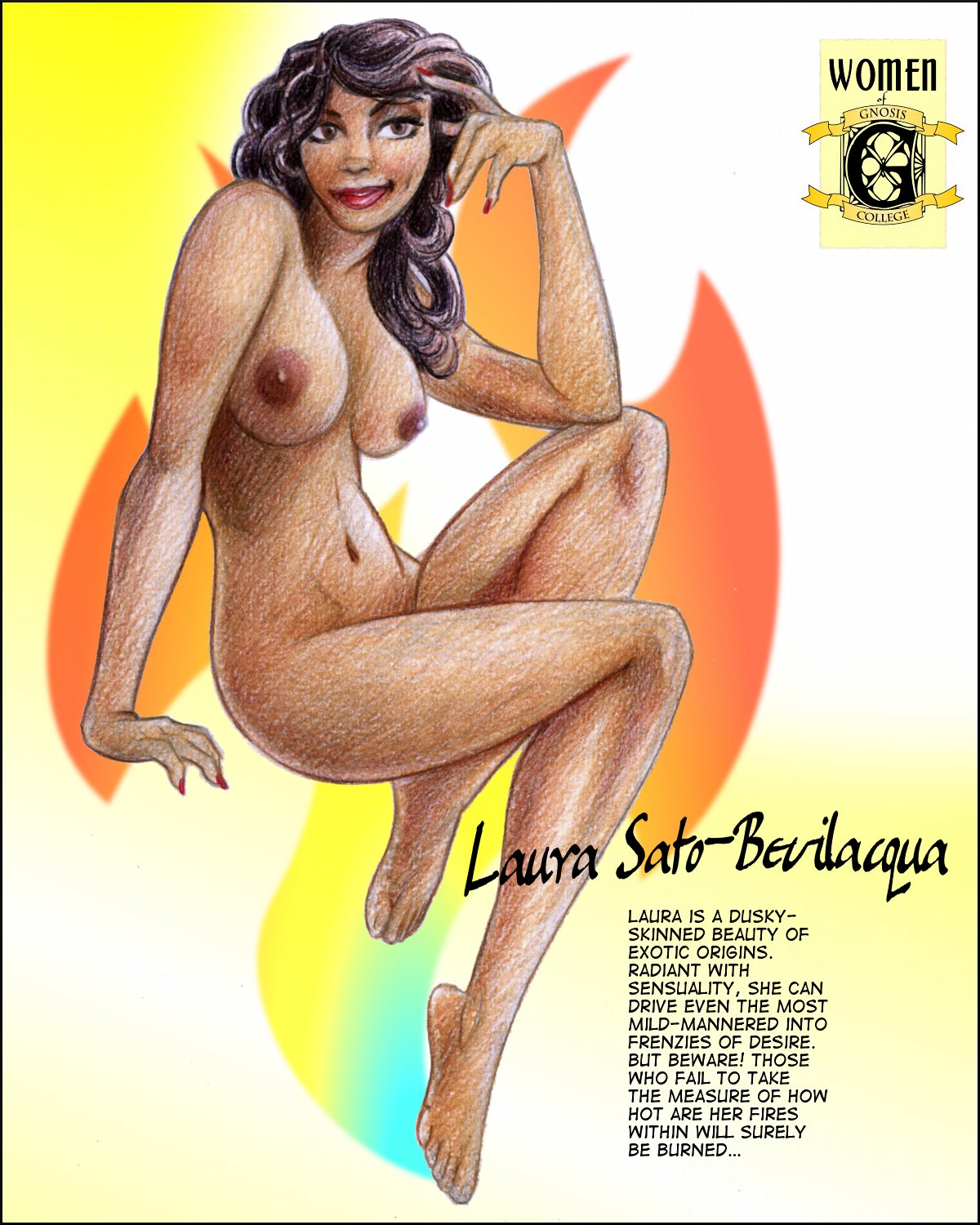 (Click on the image for larger size.

Apsinthion Protocol Chapter Five, Pinup written and commissioned by Dr. Faustus of EroticMadScience.com and drawn by Lon Ryden is published under a Creative Commons Attribution-NonCommercial-NoDerivs 3.0 Unported License.)
And that concludes this month's chapter. Naturally it is available complete in high resolution as torrents. The Comic Book Archive (.cbz) version is here:
>
And a high-resolution PDF version is here:
And for those of you who would like an e-book version for your Kindles or what-have-you, that is available as a torrent here:
And, in addition, I am of course making a direct, and I hope fast, download of the PDF version available here (click on the image).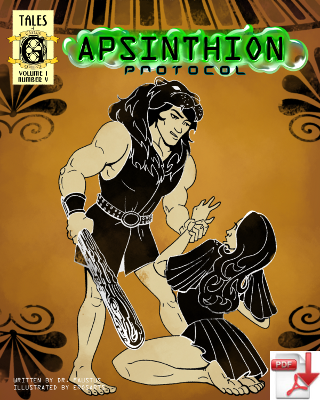 Hope you enjoyed all that, and see you for Chapter Six in August!