And so Millie's strange story does has a happy ending for someone, at least!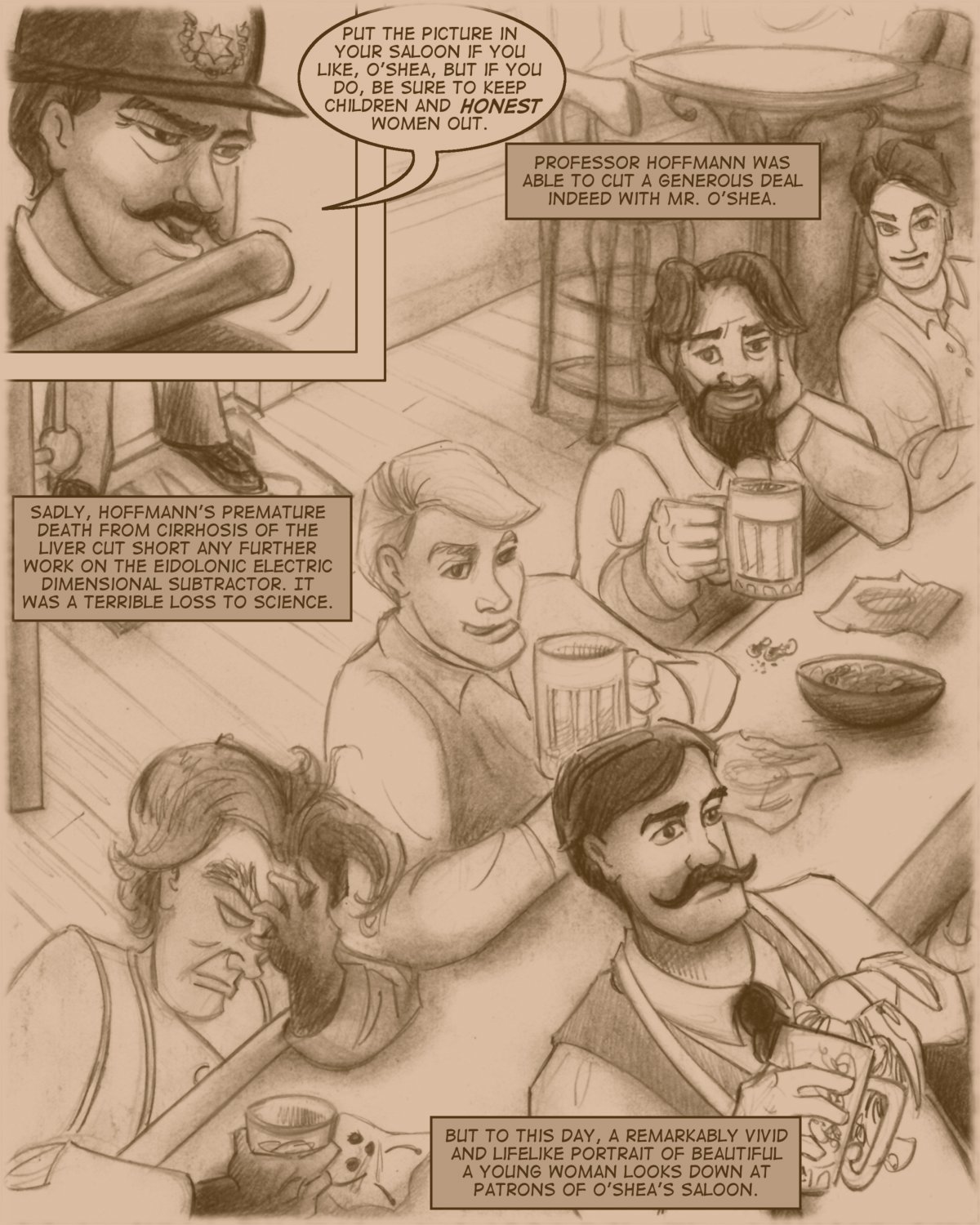 (Click on the image for larger size.

Apsinthion Protocol Chapter Six, Page Thirty-One written and commissioned by Dr. Faustus of EroticMadScience.com and drawn by Lon Ryden is published under a Creative Commons Attribution-NonCommercial-NoDerivs 3.0 Unported License.)
And that concludes Chapter Six, dear readers. As always, there are torrents of compiled versions available. The Comic Book Archive (.cbz) version can be found here:
>
The high-resolution Portable Document Format (.pdf) version of the chapter is here:
And the Ebook (.mobi) version, readable on Kindles and (I hope) other e-book readers is available here:
And naturally, for those of you who don't torrent, a high-speed direct download of the PDF version is also available by clicking on this icon: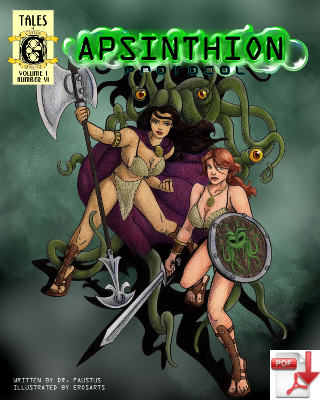 Don't miss the thrilling conclusion to the The Apsinthion Protocol, which starts posting right here in September.