Since it's the way things work in the Gnosis College world, Cleo and Tondelayo find themselves in peril, and so naturally I had Dark Vanessa do an illustration of it.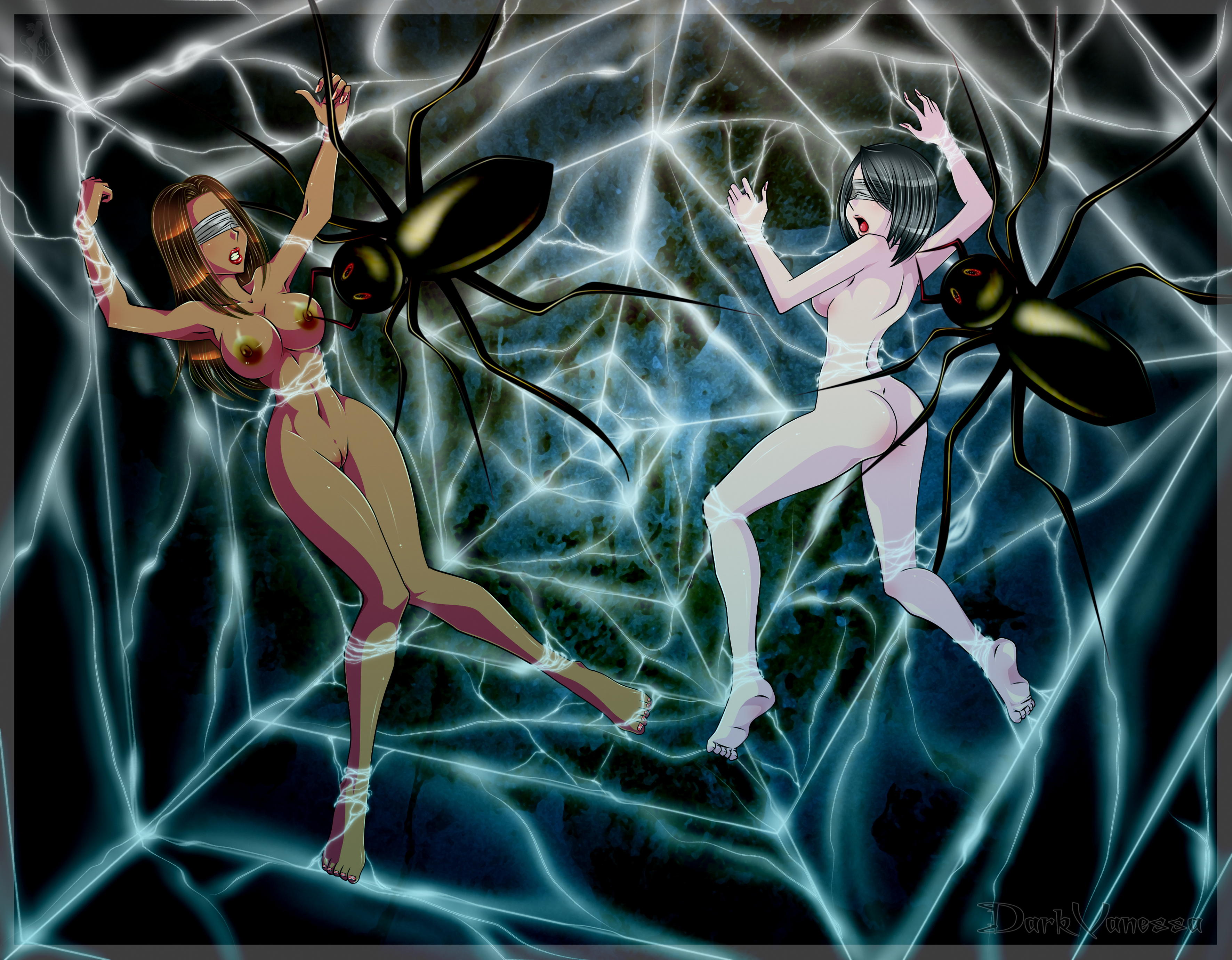 You'll have to read the story to find out how these lovelies got into this situation and, perhaps more to the point, whether they'll get out of it.
(Click on the image for full size.

Cleo Mount and Tondelayo: Spider Encounter by Dark Vanessa and commissioned by Dr. Faustus of EroticMadScience.com is licensed under a Creative Commons Attribution-NonCommercial-NoDerivs 3.0 Unported License.)