The grand tradition of chapter ending pin-ups continues, this time with a teaser.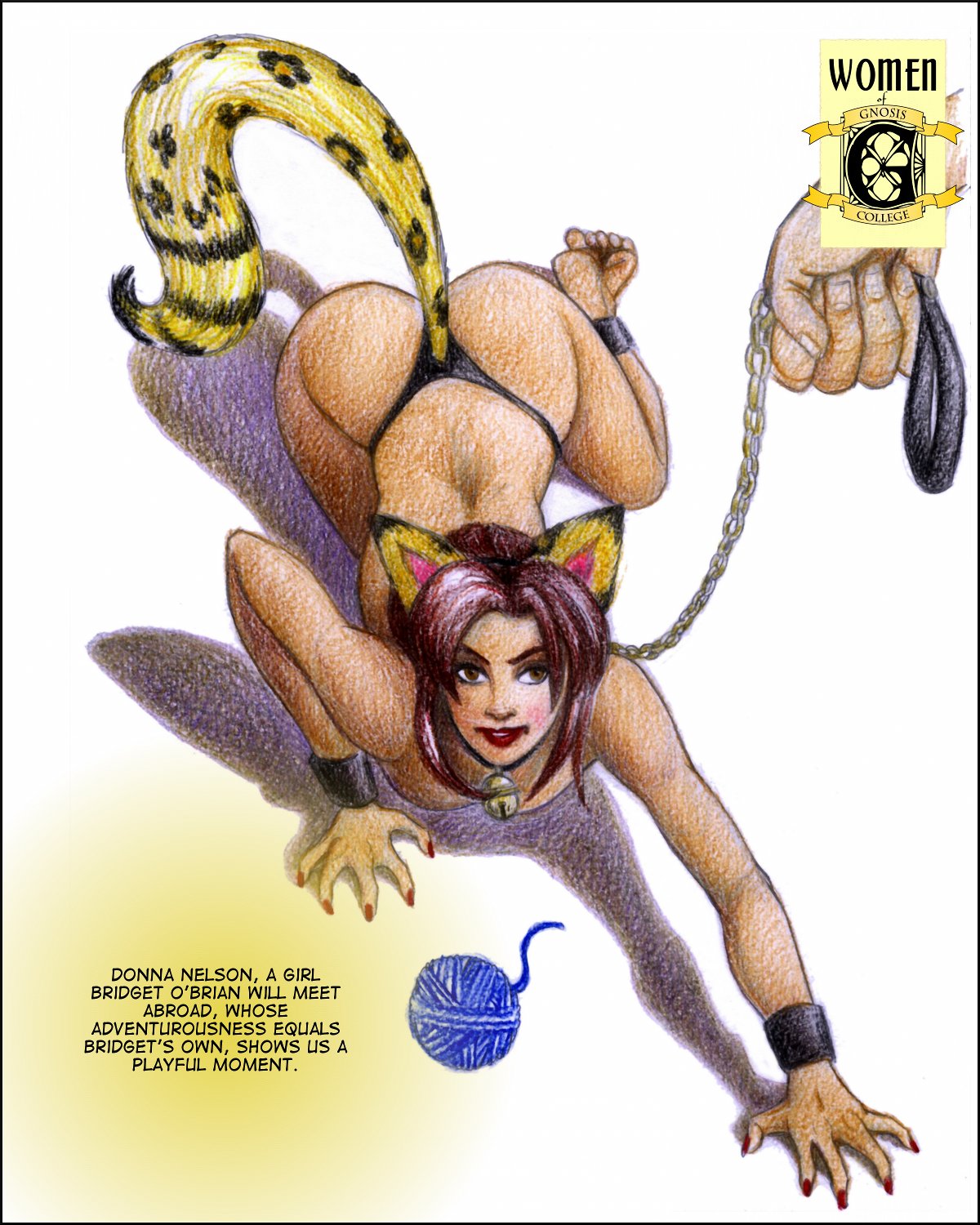 /p>
(Click on the image for larger size.

Study Abroad: Chapter One, Pin-up written and commissioned by Dr. Faustus of EroticMadScience.com and drawn by Lon Ryden is published under a Creative Commons Attribution-NonCommercial-NoDerivs 3.0 Unported License.)
And as this is a new chapter, of course it is available for download in a variety of formats. At the moment that I am writing this post the server I use for torrents is misbehaving, but I direct download remains available, as always. The CBZ (Comic Book Archive) format (about 116.5 MB) is available by clicking on the icon: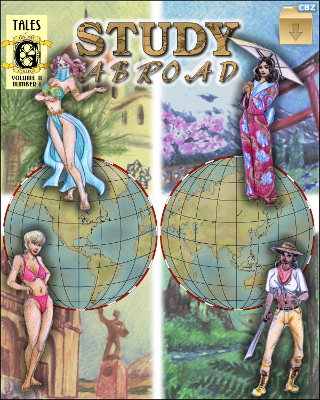 The PDF version of the same (about 41 MB) is available at the icon below:
And the e-book version for Kindles (about 5.2MB) is available on the icon below: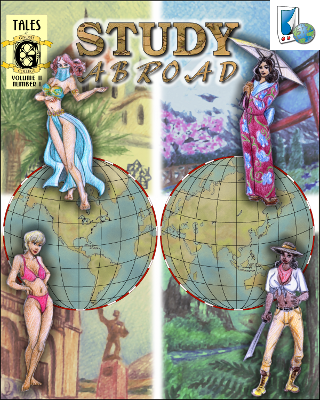 If you would like me to attempt to customize a version of this chapter for your own e-book reader, by all means please contact me. Until then, enjoy the upcoming Squick or Squee week, and see you next month with Bridget O'Brian's very hot adventure overseas.