Okay, folks, it's month-end and that means publication editions of Chapter Three of Study Abroad. You can click on the icons below to do direct downloads of our three publication formats.
We have a CBZ comic-book archive version (about 147 MB, highest resolution).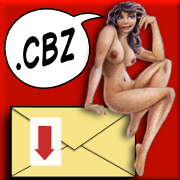 We have the ever-popular PDF version (about 54.4 MB).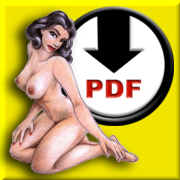 And we have a .mobi e-book version. From here on out I plan to produce these in color versions. They're a little larger than the previous grayscales, but should work okay even if you don't have a color reader. And if you do have a color reader, you can enjoy Lon's glorious covers, color pages, and pin-ups in full color when you're on the subway, the bus, playing hooky from your boss, and so on. This one is about 16.7 MB.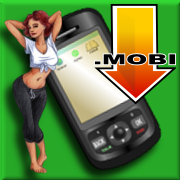 As usual, these are also available as torrents, if you should prefer that to direct downloads. The CBZ version:
The PDF version:
And the .mobi/e-book version:
And that should do it. Happy New Year, everyone! A new adventure begins on New Year's Day…
Update and reminder: If you'd like to join an e-mail subscription list for updates (usually not more than once a month) when new published editions of the Tales of Gnosis College, feel free to drop me a e-mail at subscribe@eroticmadscience.com and I shall be happy to add your e-mail address to my list.