The second of Lucy Fidelis's Study Abroad studies, this one of Bridget O'Brian as a harem dancer.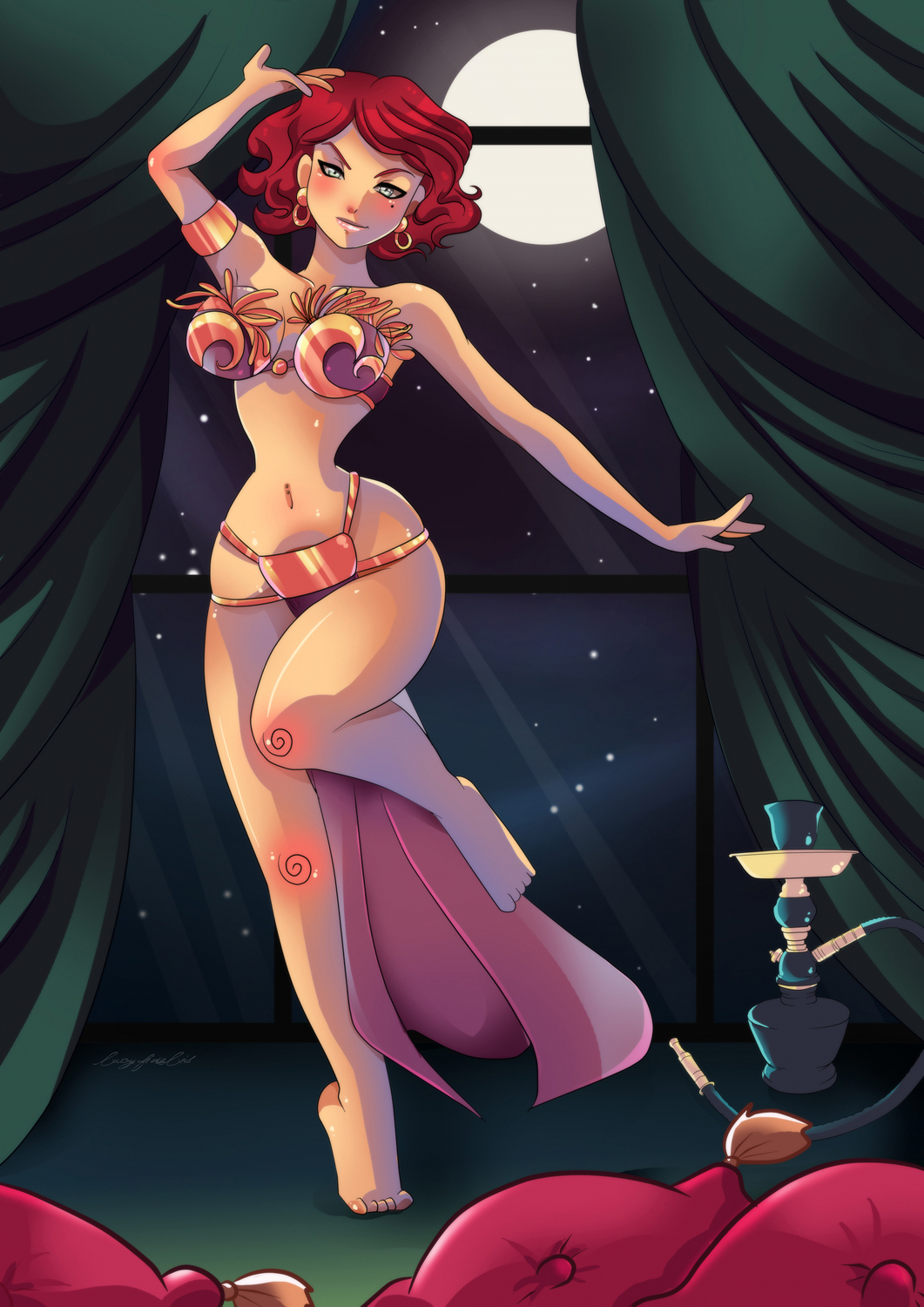 (Click on the image for larger size.

Bridget Study based on a character created by commissioned by Dr. Faustus of EroticMadScience.com and illustrated by Lucy Fidelis is published under a Creative Commons Attribution-NonCommercial-NoDerivs 3.0 Unported License.)

And be sure not to miss Lucy's comic Adventure to Nowhere. Hot lady pirates! Catgirl sorceresses! What's not to like? Click on the banner above to be taken there.