Lucy has contributed a Jill Keeney study, as I see it her interpretation of this page in Study Abroad, except that Lucy has seen fit to provide Jill with a few extra…pool toys. I must say I love the way she makes Jill's eyes match the water.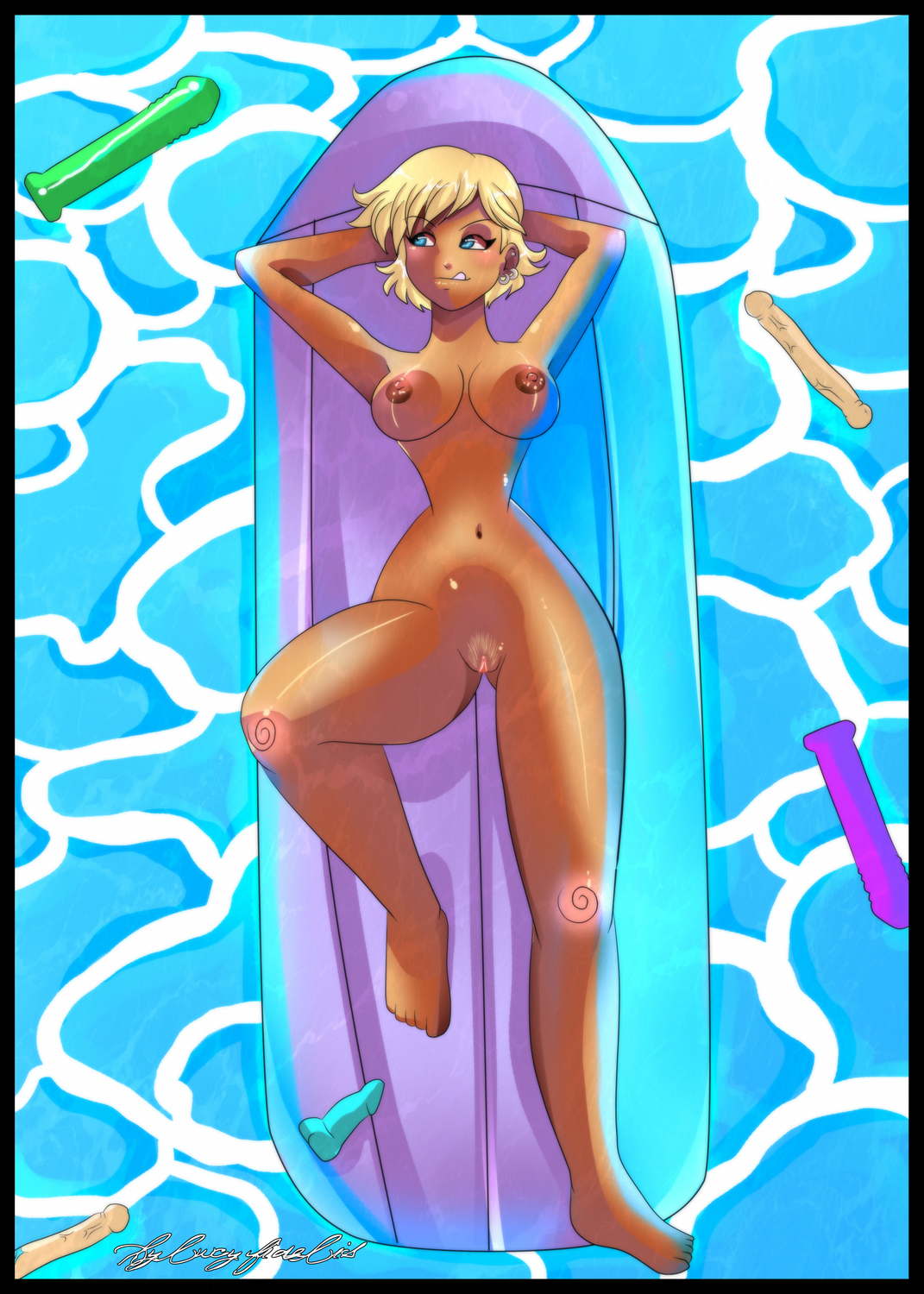 (Click on the image for larger size.

Jill Study based on a character created by commissioned by Dr. Faustus of EroticMadScience.com and illustrated by Lucy Fidelis is published under a Creative Commons Attribution-NonCommercial-NoDerivs 3.0 Unported License.)

And if you like this, be sure to check out Lucy's webcomic Adventure to Nowhere (click on the banner above). I detect some Dean Yeagle among others in the style here, so win.
Update: Sorry about the busted tags, etc., that were in this post. Better now.