The set wouldn't be complete with a study by Lucy of Cleo Mount, and she doesn't disappoint with this lush and lovely tropical-fantasy portrayal.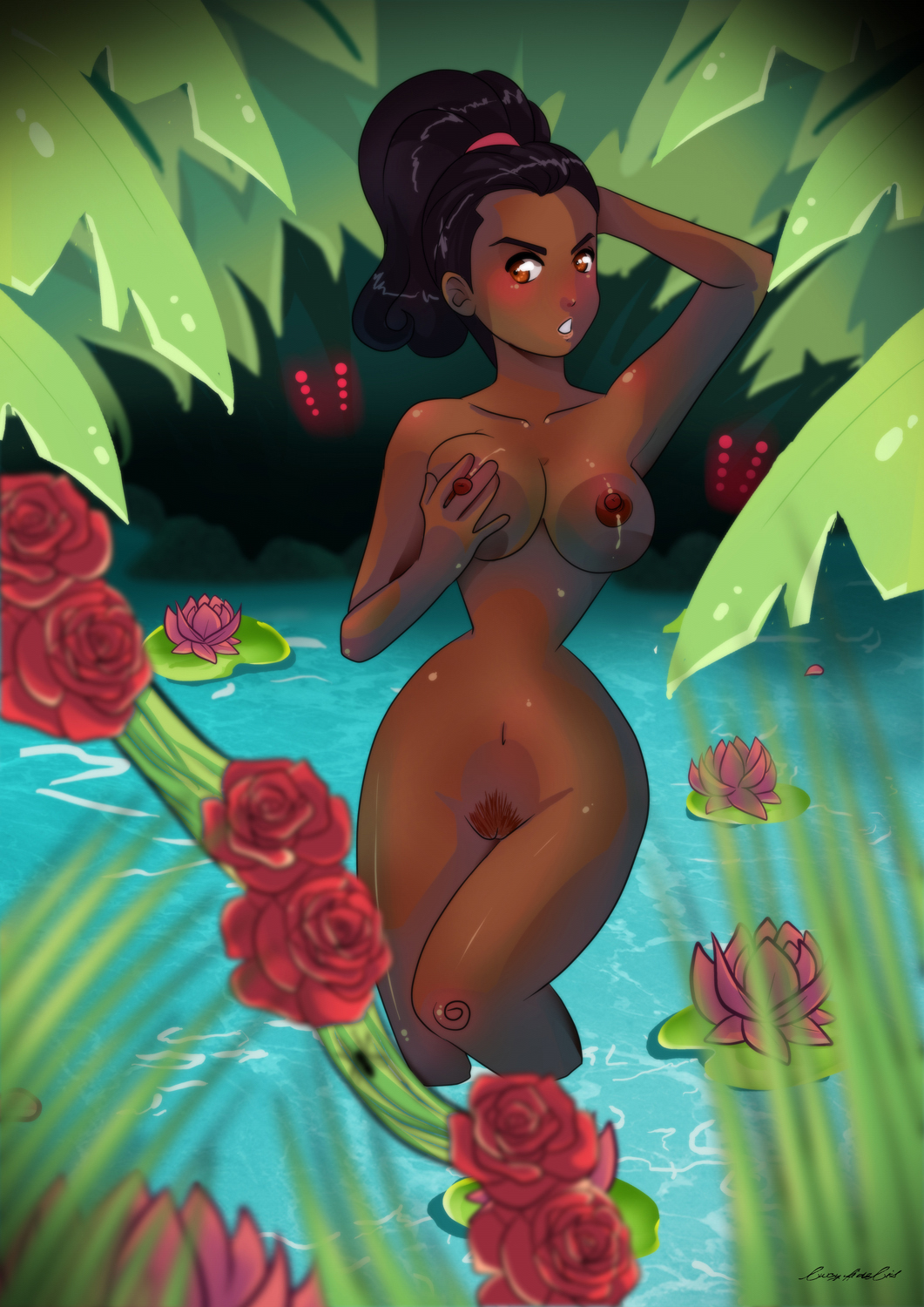 (Click on the image for larger size.

Cleo Study based on a character created by commissioned by Dr. Faustus of EroticMadScience.com and illustrated by Lucy Fidelis is published under a Creative Commons Attribution-NonCommercial-NoDerivs 3.0 Unported License.)

And it's worth one more reminder, that Lucy is the creator of her own webcomic, Adventure to Nowhere. so if you like what you've seen here, by all means click on the banner and show her some much-deserved love.