I was able to talk Lon into doing a few simple animations recently, and here is one of them, offered as bonus content to Study Abroad. Just a girl being scanned, nothing complicated.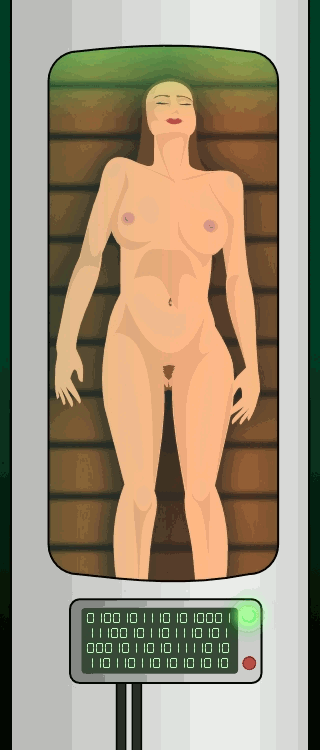 (

GirlScanner Animation written and commissioned by Dr. Faustus of EroticMadScience.com and drawn by Lon Ryden is published under a Creative Commons Attribution-NonCommercial-NoDerivs 3.0 Unported License.)
This is one of two animations that Lon did for Tales of Gnosis College recently. Have you found the other one?