In between Study Abroad and Progress in Research I have a brief story sequence, here done by daring and talented CG artist KristinF.
A Gnosis College coed ("Lucy" in the script) arrives at the laboratory of a scientist ("Dr. Urulchek") where she has volunteered to participate as a subject in an experiment. She's watched in the background by Dr. Urulchek's assistant, Bettina.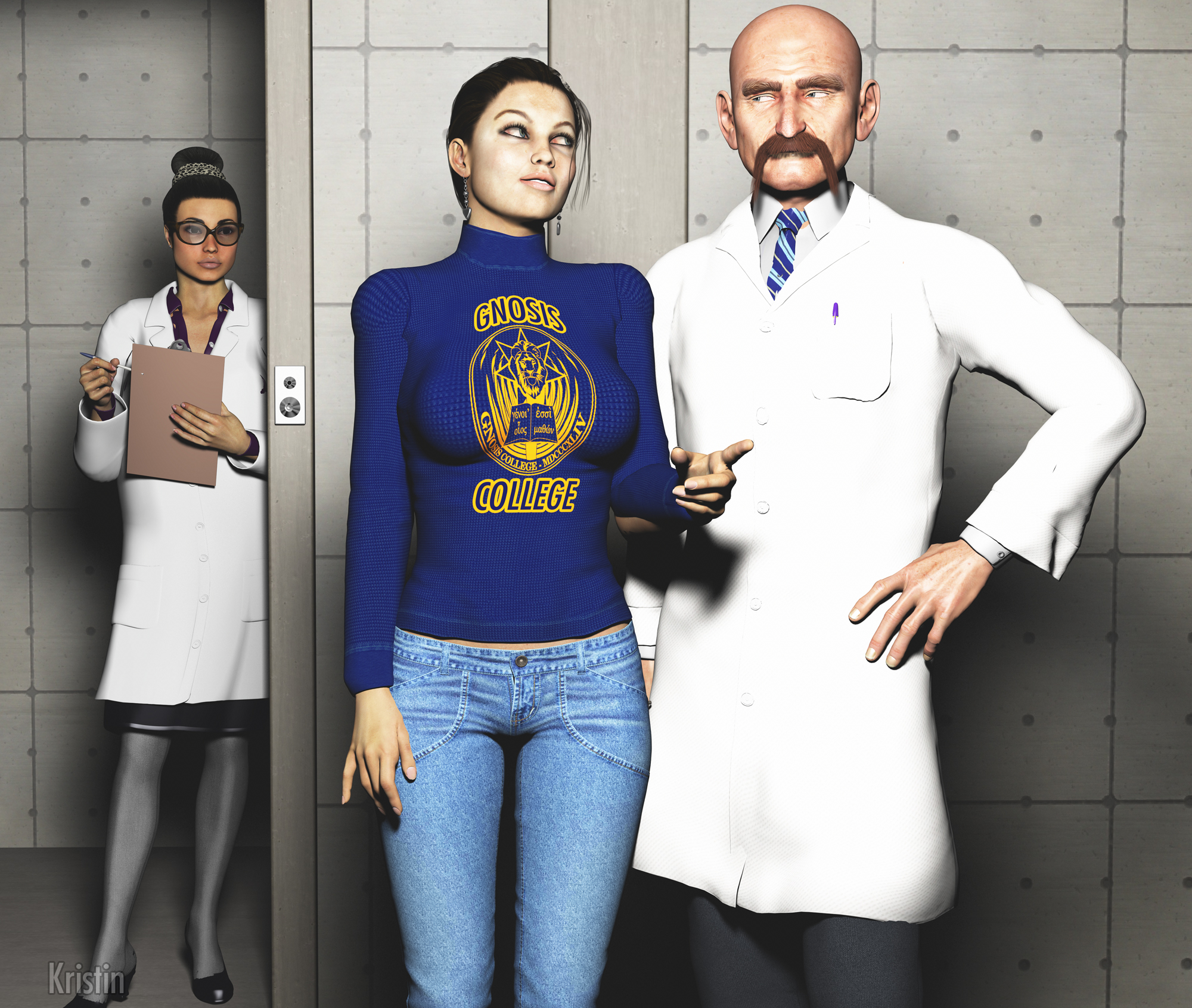 (Click on the image for larger size.

Goo Girl Genesis #1 written and commissioned by Dr. Faustus of EroticMadScience.com and illustrated by KristinF is published under a Creative Commons Attribution-NonCommercial-NoDerivs 3.0 Unported License.)