Willie seems to have gotten back to himself fortunately indeed.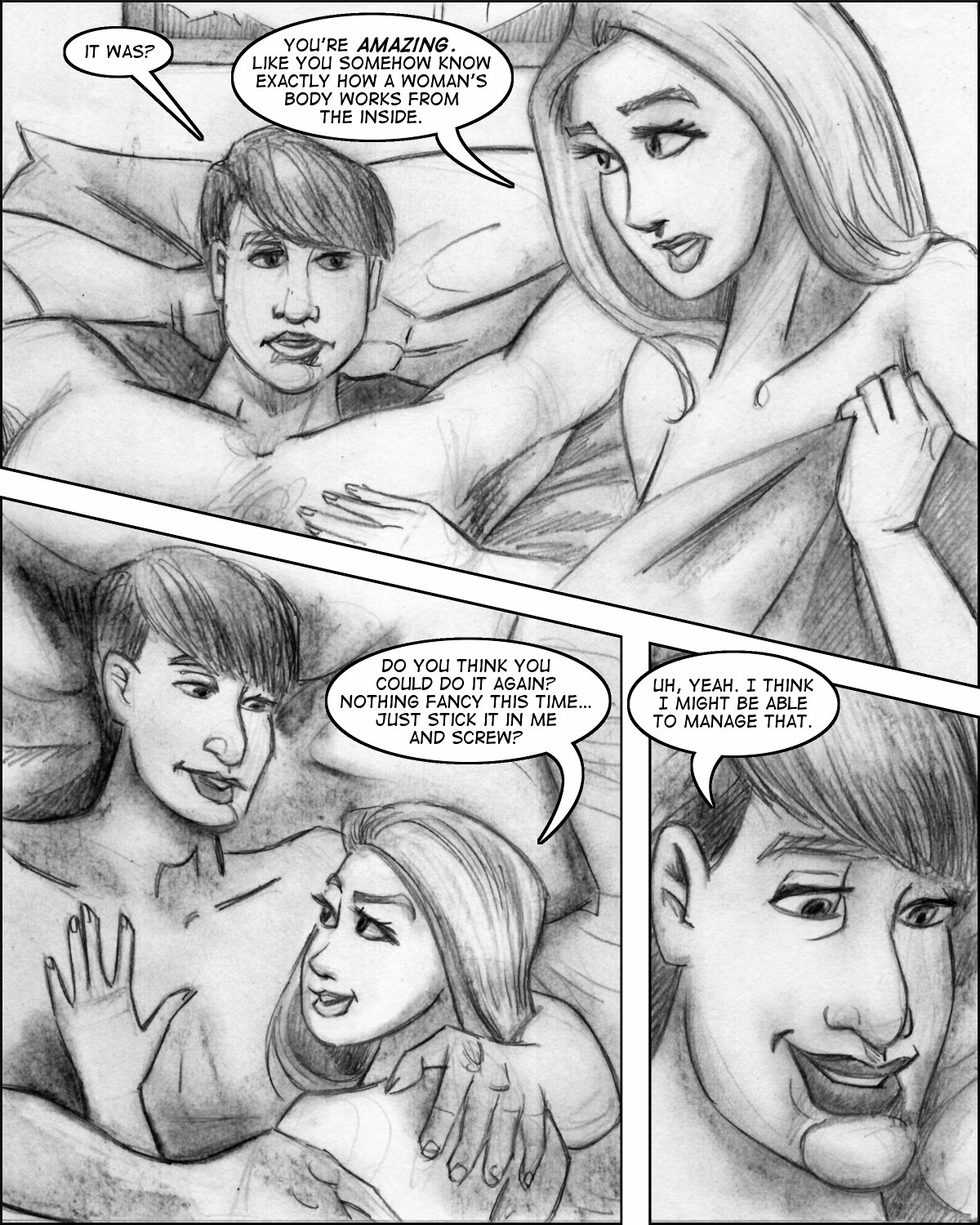 (Click on the image for larger size.

Progress in Research: Chapter Four, Page written and commissioned by Dr. Faustus of EroticMadScience.com and drawn by Lon Ryden is published under a Creative Commons Attribution-NonCommercial-NoDerivs 3.0 Unported License.)
Nothing wrong with plain-vanilla sex, though it must really be something to find one just tumbled into it.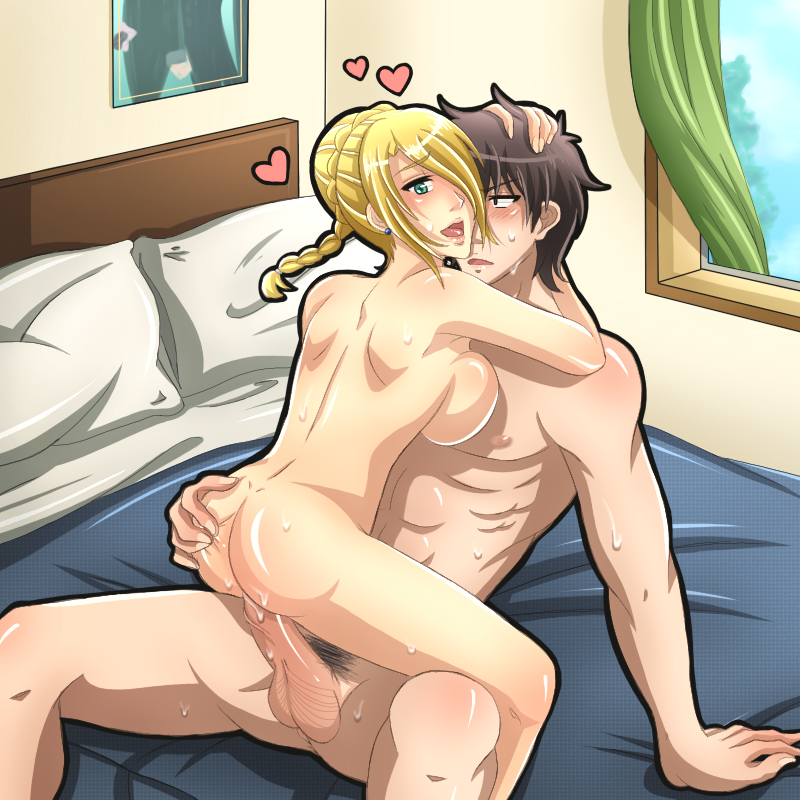 Pretty plain-vanilla image found at the tumblr now-thats-what-i-call-hentai.