This ends happily.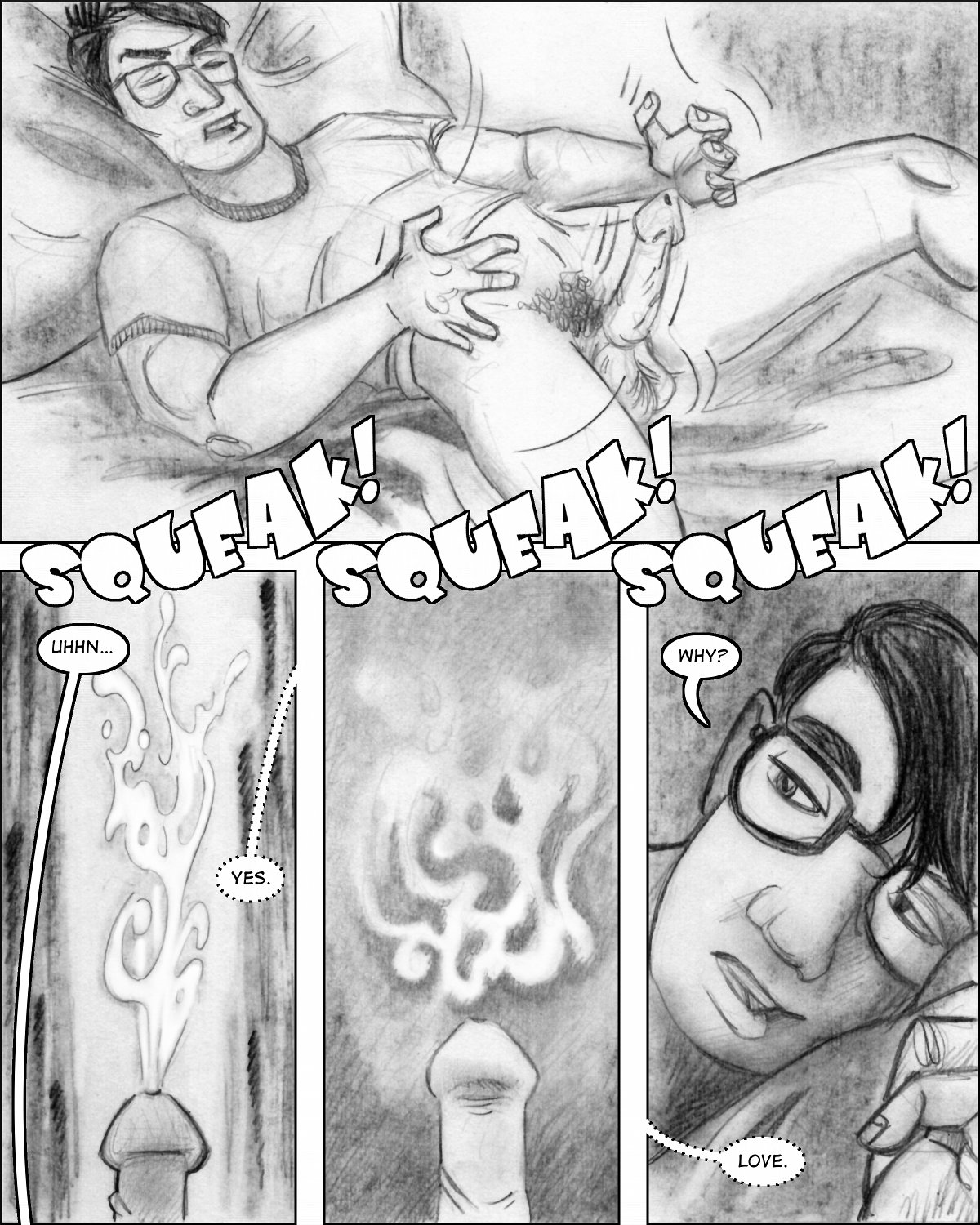 (Click on the image for larger size.

Progress in Research: Chapter Five, Page Thirty-One written and commissioned by Dr. Faustus of EroticMadScience.com and drawn by Lon Ryden is published under a Creative Commons Attribution-NonCommercial-NoDerivs 3.0 Unported License.)
The external cum shot is an utterly boring and done-to-death porn trope, but I hope it might be a little more interesting now that it can be done as an internal shot thanks to invisibility. I don't know of any direct artistic parallels using invisibility, although there are some using transparency thanks to our old friend, the goo girl. Here is an example.
Image found (perhaps predictably) at Rule34.xxx.